Chronic episodes of depression may be "causally linked" to an increased risk for coronary heart disease (CHD), new research suggests.
The latest findings from the ongoing Whitehall II study, which began more than 2 decades ago, showed that those who had depressive symptoms during 1 or 2 assessments over time did not have an added risk for CHD. However, there was a highly significant increase in risk if they reported symptoms during 3 or more assessments.
"Results over the 5-year observation cycles showed a cumulative effect of depressive symptoms on the risk of CHD consistent with an increasing dose response," the investigators, led by Eric Brunner, PhD, professor of epidemiology at the University College London, United Kingdom, said in a release.
In addition, further analyses showed no "reverse causation." In other words, the patients with prevalent major CHD were not found to be more likely to have depressive symptoms. The researchers note that this lends credence to their claim of a causal association from depression to CHD.
Interestingly, the researchers found no significant link between long-term depressive symptoms and an increased risk for stroke.
"This study showed that depression is a risk factor for vascular disease," Dr. Brunner told Medscape Medical News.
"Whether or not the association is causal, supporting individuals to recover from chronic or repeated episodes of depression has merit, particularly if the individual is then better able to reduce any vascular risk, for example, by quitting smoking," he added in the release.
The study was published online February 3 in the European Journal of Preventive Cardiology.
No Causal Link to Stroke
The investigators note that results from several previous studies that have examined a potential link between depression and cardiovascular disease have been inconclusive, owing in part to the variability of depressive symptoms measured and reverse causation.
"With repeated exposure measurements over a long period of adult life, causal inference would be strengthened if (a) reverse causation was excluded as an explanation…and (b) a dose-response effect was evident," they write, adding that tests measuring both were applied in the current study.

Launched in 1985, the aim of the Whitehall II study was to track cardiovascular disease over time. The study included 10,308 civil servants (mean age at start, 44.4 years; 67% men; 90% white) from London. This analysis examined multiple measurements during 4 5-year observation cycles and 3 10-year cycles, for a total follow-up of 24 years.
The 30-item General Health Questionnaire (GHQ-30) was used to measure depressive symptoms at baseline and at up to 6 additional timepoints. The 20-item Center for Epidemiologic Studies Depression Scale (CES-D) was also used, but only at 1 timepoint (2003-2004).
Records of any major CHD events and/or strokes in all participants were also examined.
Results showed that 23% of all participants qualified as "GHQ-30 caseness," indicating that they had depressive symptoms during at least 1 of the observation cycles, and 15% had CES-D caseness.
Cumulative GHQ-30 caseness was significantly associated with incident CHD in a dose-response manner.
The age- and sex-adjusted hazard ratio (HR) for CHD when depressive symptoms were recorded on 1 or 2 questionnaires was 1.12 (95% confidence interval [CI], 0.7 - 1.7). However, the adjusted HR for 3 or 4 questionnaires was 2.06 (95% CI, 1.2 - 3.7).
CES-D caseness also predicted increased risk for CHD (adjusted HR, 1.81; 95% CI, 1.1 - 3.1; P = .03).
When investigating the possibility of reverse causation, the investigators did not find a significant association between major CHD and subsequent depressive symptoms, as measured on the GHQ- 30.
There was a significant association between GHQ-30 caseness and increased risk for stroke ― but only with short follow-ups/over 5 years (adjusted HR, 1.60) and not over the long term/over 10 years (HR, 0.94).
"In other words, depressive symptoms may be a sign of imminent stroke but are not causally related," said Dr. Brunner in the release. He added that in the case of stroke, it appears that depressive symptoms are a consequence of vascular disease.
According to Dr. Brunner, the study's key finding shows that the more likely an individual is to have repeated depressive symptoms, the greater the risk for heart attack, a finding that underlines the value in treating depression early.
"It's important to deal with depression as effectively as we can because it may lead to physical disease."
Experts Weigh In
Wayne Katon, MD, professor and vice-chair in the Department of Psychiatry and Behavioral Sciences at the University of Washington School of Medicine in Seattle, told Medscape Medical News that the longitudinal design makes this a particularly strong trial.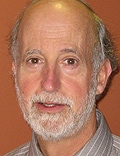 "Although it mirrors what other studies have shown, its strengths are that they were able to show a dose-response relationship," said Dr. Katon, who was not involved with this research.
"This study confirmed this association nicely," Angelos Halaris, MD, PhD, professor in the Department of Psychiatry and Behavioral Neurosciences at Loyola University Stritch School of Medicine in Maywood, Illinois, told Medscape Medical News.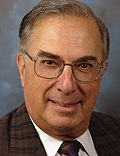 "It was well designed, carefully executed, and their findings are robust, believable, and trustworthy. So the issue of depression being a causative factor for cardiovascular disease is a valid concept. And it's been documented time and again."
In fact, Dr. Halaris, who was not involved in this research, recently made the case for a new subspecialty ― psychocardiology ― to deal with the association between depression and heart disease.
At the time, he noted that a subspecialty of this type could provide the training and expertise needed to detect CHD risk in psychiatric patients and vice versa.
"The key issue is: how can depression eventually contribute causally to cardiovascular disease? If we understood this better, then we could make a lot of progress in preventing cardiovascular disease," said Dr. Halaris.
Despite its many strengths, Dr. Katon noted that the study had several limitations, including the fact that the investigators did not adjust for risky health behaviors.
"It's been shown in other studies that depression is a risk factor for [CHD]. But one of the questions is: what is the mechanism? And there are 2 possibilities. One is that people with depression have more adverse health behaviors, such as smoking or obesity, and less physical activity. The other is that there are biological causes," he said.
This includes the fact that people with depression often have higher cortisol levels, higher inflammatory factors, and more dysregulation in the sympathetic nervous system ― all of which are potential risk factors for heart disease, he explained.
"One of the things they didn't get at in this article was, could this be mediated by health risk behaviors or some of these biologic predictors? It looks like: yes. Epidemiologically, depression is a risk. But we need to know more about why it's a risk."
Screen Early, Treat Long Term
Overall, Dr. Katon said the main take-away for clinicians is to screen for depression and closely monitor patients with depressive symptoms.
"We don't want to wait until people are 50 to pick up their depression. Depression usually starts in people's teens and 20s. We want to do a better job of screening, but just as important is treatment," he said.
"We might be able to prevent these bad sequelae if we treat these folks earlier and more aggressively," said Dr. Katon.
Dr. Halaris agreed, adding that treatment for depression should also be long term.
"Also, we need to take our diagnostic toolkit to the next level, where we can do laboratory assessments. Much like we test for different types of cholesterol, we need to test for inflammation biomarkers in depressive individuals," he said. "Once we do that, we'll have a pretty good idea of amount of immune system activation."
He noted that one factor that is easy and relatively cheap to test is C-reactive protein (CRP) level.
"But that brings up the question: should we intervene pharmacologically to reduce immune system activation and the inflammatory response of the body as an additional protective mechanism against future cardiovascular disease?"
The study authors, Dr. Katon, and Dr. Halaris have reported no relevant financial relationships.
Eur J Prev Cardiol. Published online February 3, 2014. Full article
Medscape Medical News © 2014 WebMD, LLC

Send comments and news tips to news@medscape.net.
Cite this: Depression Causally Linked to Heart Disease - Medscape - Feb 07, 2014.