A new study finds that serum levels of a pesticide metabolite are associated with increased risk for a diagnosis of Alzheimer's disease (AD).
Researchers are reporting that high levels of dichlorodiphenyldichloroethylene (DDE), a metabolite of the notorious pesticide dichlorodiphenyltrichloroethane (DDT), were associated with a greater than 4-fold increase in AD risk vs lowest levels.
The study also showed that having high DDE levels in addition to at least 1 apolipoprotein E4 (APOE4) allele was associated with even greater cognitive impairment, and it confirmed a strong correlation between serum and brain levels of DDE.
Although genetics provides important information about pathways that may affect AD, the new study underlines the complexity of the disease and its multifactorial nature, said lead author Jason R. Richardson, PhD, associate professor, Environmental and Occupational Medicine, Rutgers Robert Wood Johnson Medical School, Piscataway, New Jersey.
"Our study reinforces the idea that we should not forget about the environment, and should be looking at how that interacts with genetic susceptibility, and with other known risk factors, including age and family history," he told Medscape Medical News.
The study was published online January 27 in JAMA Neurology.
Persistent Effects?
In the past, DDT was extensively used as an insecticide and for control of vector-borne diseases, such as malaria, but was banned in the United States in 1972. At its peak in 1962, production of DDT in the United States was about 82 million kg.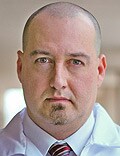 Although environmental levels of DDT and DDE have decreased significantly in the United States over the past 30 years, it's still found in 75% to 80% of local serum samples, partly because of the exceptionally long half-life and continued exposure from import of food from countries where DDT is still used.
DDT is still used in India and Spain, and it is an ingredient in the pesticide dicofol. The World Health Organization supported reintroduction of DDT for malaria eradication in 2006.
The current study analyzed serum samples from patients with AD in a 2009 study that looked at DDE exposure, plus additional samples from the University of Texas and Emory University. The new analysis included 86 patients and 79 controls, with women making up 60% of the controls and 55% of the AD group.
Controls had to have a Mini-Mental State Examination (MMSE) score of 28 to 30, no structural brain abnormalities, a normal general neurologic examination, and normal Consortium to Establish a Registry for Alzheimer's Disease battery results. AD was diagnosed on the basis of neurologic and neuropsychological examination results, brain imaging, and laboratory assessments to rule out other causes of dementia.
The researchers found that mean levels of DDE were 3.8-fold higher in the serum of patients with AD than in those of controls (2.64 ng/mg cholesterol vs 0.69 ng/mg cholesterol; P < .001) (DDE levels are expressed in terms of free cholesterol levels).
No other organochlorine pesticide was elevated in AD samples compared with control samples.
When DDE levels were divided into tertiles, the risk for AD diagnosis in the highest tertile was significantly increased compared with the lowest after controlling for age, sex, race, and location.
Table. Risk for AD for Highest vs Lowest Tertile of Serum DDE
| | | |
| --- | --- | --- |
| Endpoint | Odds Ratio (95% Confidence Interval) | P Value |
| AD | 4.18 (2.54 - 5.82) | <.0001 |
"When you take a look at the levels of serum DDE between AD patients and controls, they were significantly higher in both the Texas and Emory cohorts, separately and together," commented Dr. Richardson.
APOE4 Allele
At least 1 APOE4 allele was found in 35% of controls and 65% of patients with AD. The presence of an APOE4 allele alone was associated with increased AD diagnosis (odds ratio, 3.70; 95% confidence interval, 2.97 - 4.60; P < .0001). However, adjusting for APOE genotype didn't significantly alter the association between DDE levels and AD diagnosis.
Having high DDE levels was also associated with AD severity as assessed by MMSE. There was a significant interaction between APOE status and DDE levels wherein the MMSE score in those with an E4 allele and DDE levels in the third tertile was significantly lower than in those without an E4 allele.
"If you had an APOE4 allele, you did much poorer on this measure of cognitive function [the MMSE], which is consistent with what's reported in the literature, and if you had higher DDE levels or were in the third tertile, you also did much more poorly," explained Dr. Richardson. "Even though there weren't differences between the APOE genotype and the levels of DDE, if you had both, you did much worse than either one of them individually."
The researchers measured DDE levels in 11 matched brain and serum samples from patients with AD acquired from Washington University, with the serum samples taken within a year of death and collection of brain tissue. The researchers demonstrated that mean serum levels of DDE were not significantly different from, and highly correlated with, mean brain levels.
"Thus, serum levels appear to be an accurate surrogate for DDE levels in the brain," the authors write.
Mechanistic Hint
In studying cultured neuronal cells, the researchers also demonstrated that concentrations of DDE and DDT increased levels of amyloid precursor protein. "We were able to show as a first step in cultured cells that these compounds impact a pathway that produces amyloid plaques in AD," said Dr. Richardson. "We have a lot more work to do on that, but it at least gives us a hint that there may be some mechanistic plausibility for this association."
DDE acts on ion channels in membranes to "depolarize" them, causing the brain to become overexcited, Dr. Richardson noted. The depolarization can cause cells to release amyloid, he said.
The authors can't rule out the possibility that other pesticides, such organophosphates, may contribute to the development of AD.
Despite the significance of the association between high DDE levels and AD risk, it's "a little early" to start monitoring blood levels of DDE in the patient population, said Dr. Richardson. "Our data are pretty strong, but we want to replicate this in much larger cohorts."
Although there's a growing list of genes that may confer increased AD risk, only having the APOE4 allele has a relatively strong effect (relative risk of about 2 to 3), said the authors. That's perhaps one reason occupational exposure to pesticides as well as to metals and solvents is gaining more attention.
It's impossible to determine whether areas of the world with persistent DDE exposure have higher rates of AD because of the different methods of diagnosing and reporting the disease, and in collecting relevant data, said Dr. Richardson. Even in the United States, some states require reporting a diagnosis of AD while others don't.
Smoking Guns
Writers of an accompanying editorial pointed out some of the weaknesses of this investigation on the environmental impact on a disease in which pathologic changes may take decades. These included the variability in the time and duration of exposure, issues of recall, the timing of the biological sampling, the stability of samples, and the proximity of exposure to symptoms.
The editorial was written by Steven T. DeKosky, MD, Department of Medical Ethics and Health Policy, University of Pennsylvania, Philadelphia, Department of Neurology and Department of Psychiatry and Neurobehavioral Science, University of Virginia, Charlottesville, and Sam Gandy, MD, PhD, Department of Neurology and Psychiatry, Center for Cognitive Health and NFL Neurological Care, Mount Sinai Alzheimer Disease Research Center, New York, New York.
Although there have been advances in genetics and diagnostic markers, the variability in risk and the limited power of allelic risk candidates have pointed to the need to investigate environmental factors and toxic exposures, said Dr. DeKosky and Dr. Gandy.
"Identification of the important environmental influences that modulate AD risk represents the next great frontier for discover," they write. "Are there smoking guns to be found on this frontier? Is environmental smoke one of them?"
The editorial writers called the paper a "wake-up call" to collaboratively explore environmental influences, especially because "straightforward genetic approaches appear to be less likely to yield new and powerful effects" on AD.
"The time had arrived," they write, "to direct resources toward the formation of collaborative teams of epidemiologists, toxicologists, geneticists, and dementia researchers." To realize this goal, they note, the National Institute of Environmental Health Sciences recently issued R01 and R02 program announcements in this area.
"Collaborations across National Institutes of Health institutes, as well as public-private partnerships, may result in the fastest and most fruitful efforts to track down the toxic smoke to which millions of people might be exposed and achieve smoking gun control—ie, diminution of important environmental risks and reduction of the risk for the development of AD," they conclude.
Such collaborative efforts are already underway, says Heather M. Snyder, PhD, director, medical & scientific operations, Alzheimer's Association. The Association has convened several meetings to promote information sharing among experts with different expertise, she said.
The new study encourages those in the field "to continue to emphasize and explore elements in the environment that may influence risk" for AD in addition to the contribution of lifestyle factors, such as diet, physical activity, and mental and social engagement, Dr. Snyder told Medscape Medical News.
"It's important for us to understand what the full puzzle looks like in terms of the environmental factors," said Dr. Snyder. "I don't think we have a clear picture of how all the pieces of the puzzle might fit together."
However, the study was quite small, which makes it difficult to draw any specific conclusions from it or to generalize its findings, said Dr. Snyder. And the results are preliminary and need independent confirmation in larger and more diverse populations, she added.
The study was supported in part by grants from the National Institutes of Health. Dr. Richardson has disclose no relevant financial relationships. In the past 5 years, Dr. DeKosky has served as a consultant for AstraZeneca, Merck, Elan/Wyeth, Novartis, Lilly, Janssen, Helicon Therapeutics, and Genzyme. He has received research grants from Elan, Novartis, Janssen, Pfizer, and Baxter. He serves as an editor for UpToDate. He is founding chair of the International Society to Advance Alzheimer's Research and Treatment, the Medical and Scientific Advisory Council of the Alzheimer's Association, and the Medical and Scientific Advisory Panel of Alzheimer's Disease International. Within the past 5 years, Dr. Gandy has received grants from Baxter Pharmaceuticals, Polyphenolics Inc, and Amicus Pharmaceuticals. He has served as a member of the Data and Safety Monitoring Board for the Pfizer-Janssen Alzheimer's Immunotherapy Alliance, as a member of the Scientific Advisory Board of DiaGenic, and as a consultant to Amicus Pharmaceuticals and Cerora Inc.
JAMA Neurol. Published online January 27, 2014. Abstract Editorial
Medscape Medical News © 2014 WebMD, LLC

Send comments and news tips to news@medscape.net.
Cite this: Pesticide Exposure Linked to Alzheimer's Risk - Medscape - Jan 28, 2014.