How Malpractice Could Change
In the 2400-page Affordable Care Act (ACA) document, the term "medical malpractice" appears only 8 times. Its references cover medical liability protection given to medical professionals working in free clinics, and the creation of grants to the states for demonstration projects offering alternatives to current malpractice litigation.
Yet despite these minimal references, the ACA could have a vast impact on malpractice:
• Some experts say the flood of new patients, regulations, and emphasis on data reporting could cause a huge rise in med-mal cases, and doctors will need more malpractice coverage; or
• Others give the opposite view: The new approaches to medicine and data reporting will lead to fewer errors, reducing the potential number of malpractice lawsuits.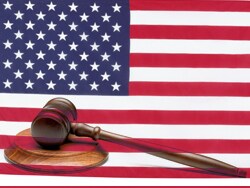 Which scenario is more likely? More threats, or a safer malpractice environment? Experts weigh in on what doctors can expect in malpractice going forward.
The ACA's Direct Impact on Med-Mal
One direct effect of the law is that employees and workers at free clinics will now be covered for malpractice. According to Alexander C. Davis, JD, in an article published by the Social Science Research Network, "This will create a layer of protection for some providers, but it also will make them more attractive targets for lawsuits."[1]
The other direct impact is to make $50 million in funding available, over 5 years, to encourage states to "develop and test alternatives to the existing civil litigation system as a way of improving patient safety, reducing medical errors, encouraging the efficient resolution of disputes, increasing the availability of prompt and fair resolution of disputes, and improving access to liability insurance, while preserving an individual's right to seek redress in court..."[2]
To get a grant, states must create a new approach to current malpractice law that accomplishes all of the above. The goal is to collect and analyze patient safety data from the resolved lawsuits in order to reduce future medical errors and adverse events.
States that receive a grant will have to report to the Secretary of Health and Human Services about their program's effect on patient safety -- and on the price and availability of medical liability insurance.
Medscape Business of Medicine © 2014 WebMD, LLC

Cite this: Will the ACA Ease or Increase Your Malpractice Threat? - Medscape - Jan 16, 2014.