What's the State of Medical Malpractice in America?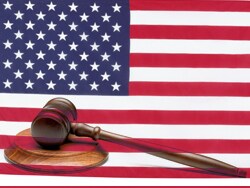 Medical malpractice continues to loom large in the minds of just about every practicing physician. Claims and rates are declining, but the problem of lawsuits against physicians is far from tapering off. And upcoming changes in medicine due to doctor/hospital consolidations and uncertainty about the impact of the Affordable Care Act may bring more developments.
Where are we with regard to med-mal today? Is the situation better, worse, or pretty much the same as it was 5 years ago? And where are we headed?
How Are Things Today With Malpractice?
From 2003 to 2012, internists had the highest number of closed claims, of which 22% resulted in an indemnity payment. Ob/gyns reported the highest number of paid claims, leading to indemnity payments of more than $1.5 billion. Neurosurgeons experienced the highest average indemnity payment: $439,146 (Parikh PD. Personal communication. December 3, 2013).In addition:
• Medical malpractice payouts in 2012 amounted to $3.6 billion -- a 3.4% drop from the previous year[1]; 57.6% of medical liability insurance rates were flat in 2013; 28.8% decreased; and 13.7% increased (down from 15.1% last year).The drop continues a 6-year trend.[2]
• The average payment to defend a claim has been rising; from 2007 to 2011, it was $343,038.[3] In addition, 65% of malpractice claims are dropped, dismissed, or withdrawn; 24% of cases are settled; and only 7% result in a verdict.[3] Of the cases that reach a verdict, the defendant is favored 88% of the time.[3]
Has there been any improvement? Physician organizations in each state have been working furiously to develop laws that will better protect doctors. Have they had much success?
In individual states, tort reform has yielded a patchwork quilt of diverse laws, which include:
• 29 states have instituted a cap on noneconomic or economic damages.[4]
• 16 states have laws that limit contingent attorney fees; in other states, the matter involves judicial review.[4]
• 31 states have rules involving periodic payment of future damages.[4]
• 37 states have some variation of a "sorry" law or disclosure and early offer.[5]
• 13 states provide reinsurance for large losses through public patient compensation funds. [5]
• 2 states have no-fault compensation for obstetric cases.[5]
• Every state has imposed a statute of limitations.[4]
Does this mean that the climate of medical malpractice for physicians is getting better?
Medscape Business of Medicine © 2014 WebMD, LLC

Cite this: Malpractice in America: Is Anything Getting Better? - Medscape - Jan 06, 2014.