An integrative treatment approach using meditation may be more beneficial for treating nicotine addiction than current, standard interventions, preliminary research suggests.
The investigators used a computational model of addiction that combined a literature review of human and animal studies with experiments using virtual subjects. Overall results suggested that higher cessation rates and lower relapse rates can be achieved when heavy smokers are treated with meditation plus pharmaceutical and cognitive behavioral therapy instead of drug-plus-talk therapy alone.
"Our higher-level conclusion is that a treatment based on meditationlike techniques can be helpful as a supplement to help someone get out of addiction," lead author Yariv Z. Levy, PhD, a theoretical computer scientist who was a doctoral student at the University of Massachusetts Amherst during the study, said in a release.
"We give [both] scientific and mathematical arguments for this," said Dr. Levy, adding that the findings also give a strong push for including short interventions, such as meditation programs, into current addiction rehabilitation therapies.
The study was published online December 19 in Frontiers in Psychiatry.
Reward, Antireward System
A recent study published in Proceedings of the National Academy of Sciences, and reported at the time by Medscape Medical News, showed that just 2 weeks of mindfulness meditation helped reduce cigarette consumption and craving in a small group of smokers.
In the current study, researchers sought to create a computational hypothesis that examined effects from both the reward and antireward systems in the brain.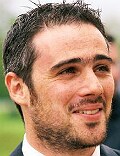 "We undertook this investigation in order to further expand the understanding of the allostatic theory of addiction," said Dr. Levy in a video posted on the journal's Web site. Allostasis is "the process by which the body responds to stressors in order to regain homeostatis" or a state of equilibrium.
"It is known that long-lasting drug consumption strains the brain's reward system," said Dr. Levy, noting that 2 types of neural adaptations (1 from the reward system and 1 from the antireward system) then arise to try to balance this faulty state.
However, "the allostatic theory of addiction states that in humans who abuse drugs, these neural adaptations [also] manifest in a chronic decrease in mood. So with our paper, we aimed to better understand how these adaptations act during escalation of drug intake and during remission from drug use," he said.
The investigators conducted literature reviews and explored the allostatic theory by combining existing pharmacologic and behavioral-cognitive computational models into a multiscale framework.
They also followed subjects in 3 virtual case studies as part of a theoretical research approach that included 21 time-dependent biological processes and 71 parameters. All of the case studies featured virtual subjects who smoked cigarettes for the first time, became heavy users, and then wanted to stop using.
"Because it relies on the increasing amount of available data and knowledge, in silico research offers quick preliminary tests of rationally supported speculations…before full-scale experiments are launched with human patients or animals," explained the investigators in the release.
Virtual Results
In case study 1, the virtual subject was given no therapeutic intervention at any stage. The combined experiments showed that the subject had a negative shift in mood after smoking for the first time or after relapsing following a period of abstinence.
This correlated directly "with the strength of cognitive learning facilitating drug consumption." Further, the mood swings grew more pronounced as the number of cigarettes smoked increased. At the study's endpoint, the virtual subject had consumed roughly 2 packs of cigarettes a day.
Case study 2 emulated 25 days of a replacement therapy. Its virtual subject used a nicotine transdermal system for 5 days, nothing for 15 days, and then went back on the nicotine patch for another 5 days. It showed that "a few, though long, healing interventions diminish the negative trend in the virtual addict's mood," especially when healthier behaviors were promoted.
In addition, consumption rates dropped and abstinence rates rose when the treatment was active.
In case study 3, the virtual subject underwent 4 meditation practices during each of 2 5-day treatment periods, with each practice's benefits lasting 15 hours. There was a 10-day nontreatment phase between the 2 treatment periods. Results showed that the increase in mood and the decrease in cigarette consumption achieved during the first period became even greater during the second period.
In addition, the subject smoked fewer than 1 cigarette a day and had approximately 97% abstinence at the study's designated endpoint, according to 2 of the experimental models.
"Even though broadly delineated and similarly defined, these healing emulations provisionally advocate that for some nicotine addicts, short interventions closely spaced in time (eg, meditation episodes) have a more beneficial health impact on the brain's cognitive substrate than longer interventions (eg, nicotine patches)," write the investigators.
"The rational speculation that arises while considering pharmacological and non-pharmacological healing practices suggests that current therapies deploying one or multiple pharmacological means along with counseling will raise their success rates by uniting with alternative medical practices."
The researchers add that because the allostatic theory of addiction is not limited to a particular type of abuse substance, their predictions could possibly further apply to heroin, alcohol, and other substances.
The study was supported in part by a grant from the National Science Foundation. The study authors have reported no relevant financial disclosures.
Front Psychiatry. Published online December 19, 2013. Abstract
Medscape Medical News © 2013 WebMD, LLC

Send comments and news tips to news@medscape.net.
Cite this: Meditation May Aid Smoking Cessation Treatment - Medscape - Dec 24, 2013.