WASHINGTON, DC — Despite the known risks of folic acid deficiency, including neural tube defects in offspring, less than half of women with epilepsy who might become pregnant are taking folic acid supplements, a new survey shows.
Reproduction and family planning are important issues for all women but are particularly important for women with epilepsy because of complex reciprocal interactions between birth control hormones and antiepileptic drugs (AEDs), said Andrew G. Herzog, MD, professor of neurology and director of the Neuroendocrine Unit, Beth Israel Deaconess Medical Center, Wellesley, Massachusetts.
For example, Dr. Herzog said, reproductive hormones, such as those found in the birth control pill, can affect seizure occurrence and levels of AEDs, and they may promote the development of certain reproductive endocrine disorders, such as polycystic ovarian syndrome. At the same time, AEDs can reduce the level of hormones in birth control pills, perhaps making them less effective.
"Epilepsy organizations, pharmaceutical companies and health care providers have to come up with a more effective way of informing women about the importance of folic acid use," he concludes.
Dr. Herzog presented the survey results here during the American Epilepsy Society (AES) 67th Annual Meeting.
Reciprocal Interactions
The risks of folic acid deficiency, and the link with the occurrence of neural tube defects in offspring, have been known for some 30 years. To help raise awareness about these risks among women with epilepsy, experts in the field founded the Epilepsy Birth Control Registry.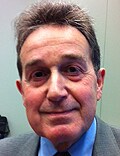 The registry gathers information through Web-based surveys and has now enrolled 750 women. The current analysis is based on the first 650 women entered into the database.
The survey showed that 42.9% of all women with epilepsy were taking folic acid and that 46.3% of those at risk of pregnancy (defined as those who are sexually active, don't have a history of infertility, haven't had a tubal ligation or hysterectomy, and don't have a same-sex partner or male partner who has undergone vasectomy) reported folic acid use.
It also showed that 47.0% of women taking an AED were using folic acid compared with 26.7% of those not receiving an AED. However, more women with epilepsy who were actively seeking pregnancy were taking folic acid (70%).
The most significant predictor of folic acid use was education level (P = .019). More women with a college degree were using folic acid than women who didn't have a college education (50% vs 39%). Women with an advanced degree were twice as likely to use folic acid as women with a high school education.
Another predictor of folic acid use was AED category (P = .040). The 5 AED categories were enzyme-inducing AEDs, glucuronidated (only lamotrigine) AEDs, non–enzyme-inducing AEDs, enzyme-inhibiting AEDs (only valproate), or no AED.
Valproate Use
The researchers also found that valproate is associated with a significantly lower rate of folic acid use (only 25% of women on valproate reported using folic acid) even though this drug has the highest risk for neural tube defects, said Dr. Herzog. That rate of folic acid use, he noted, is "remarkably low."
However, because women taking valproate had the lowest rate of college education, it's difficult to interpret its use as a predictor of folic acid use, he added. "The group that had the lowest rate of folic acid use also had the lowest rate of college education, and the numbers are too small to determine whether it was their low rate of education, or the AED type, which was a factor," said Dr. Herzog.
A patient's age, insurance status, and family household income were not predictors of folic acid use, nor were the type of specialists seen (general practitioner, neurologist, obstetrician, nurse practitioner), said Dr. Herzog.
Importantly, the rates of folic acid use didn't differ significantly between the women who had visited a healthcare provider in the previous year and those who hadn't (44.4% vs 39.6%).
"Thirty years after the discovery that folic acid deficiency leads to potentially serious consequences, seeing a healthcare provider is still not an effective way of having these women take the folic acid," said Dr. Herzog.
Neurologists and epileptologists are busy and may be preoccupied with issues such as a patient's seizure activity and how many AEDs they've missed, and so educating them about folic acid may fall by the wayside, he said.
Folic acid is available as a separate supplement and is included in some multivitamins. It's also available by prescription.
Cognition in Offspring
Commenting on possible factors contributing to folic acid use among women with epilepsy, Gregory D. Cascino, MD, professor, neurology, Mayo Clinic, Rochester, Minnesota, pointed out that there's confusion about the correct dose of folic acid for women with epilepsy. In addition, because it's available over the counter, some patients "think there's not a good medical necessity," and compliance is difficult to judge, he said.
Kimford J. Meador, MD, professor, neurology and neurological sciences, and director, Epilepsy Monitoring Unit, Stanford University, California, pointed out that not only is folic acid use linked to prevention of birth defects but that new research is documenting improved cognition in offspring.
"Taking folate at the time of conception is extremely important because we know it reduces risks of severe birth defects like spina bifida and major malformations, but there is also new data showing it improves the cognitive outcomes of children, who seem to have a higher IQ."
American Epilepsy Society (AES) 67th Annual Meeting. Platform B.04. Presented December 9, 2013.
Medscape Medical News © 2013 WebMD, LLC

Send comments and news tips to news@medscape.net.
Cite this: Less Than Half of Young Women With Epilepsy Take Folic Acid - Medscape - Dec 10, 2013.