MELBOURNE, Australia — The use of IDegLira, a fixed-ratio combination of the glucagonlike peptide (GLP)-1 receptor agonist liraglutide (Victoza, Novo Nordisk) and insulin degludec (Tresiba, Novo Nordisk) in a single-injection delivery device, in type 2 diabetes patients inadequately controlled on basal insulin led to improved overall glycemic control, with significant weight loss, in the phase 3 DUAL II trial reported at the World Diabetes Congress 2013 this week.
Importantly, there was no increased risk for hypoglycemia among those patients who received IDegLira compared with those who were randomized to insulin degludecalone, despite the former group having a significantly lower HbA1c level, said Tina Vilsbøll, MD, from Gentofte Hospital, Copenhagen, Denmark, who presented the findings in a late-breaking abstract session.
And the rate of nausea observed in those receiving IDegLira was low, she said, at around 7%, compared with 4% among the insulin-only patients. Gastrointestinal side effects, including nausea, have proven problematic with GLP-1 agonists, and the reason for the relatively low rate seen here could be the gradual titration of liraglutide that occurs with this combination product, she suggested.
Stephen Gough, MD, from the University of Oxford, United Kingdom, who also presented further analyses of the DUAL I trial — a similar study looking at the use of IDegLira in insulin-naive patients failing to adequately control HbA1c despite taking metformin and pioglitazone — agreed. "The low rates of nausea we saw are likely due to the fact that the GLP-1 component was titrated slowly," he told the meeting.
Asked what he thought of IDegLira, cochair of the session in which Dr. Gough reported his findings, Ralph DeFronzo, MD, from the University of Texas Health Science Center at San Antonio, told Medscape Medical News: "The results are extremely good, very exciting, and [this] offers a lot of potential in terms of a new way to put 2 drugs together to potentiate the response with better efficacy and less hypoglycemia."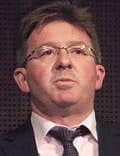 The other cochair, Alan J Garber, MD, PhD, from Baylor College of Medicine, Houston, Texas, who is president of the American Association of Clinical Endocrinologists (AACE), agreed. This is "extremely impressive. You could use it at any stage of [type 2] diabetes. The tendency is to use injectable agents at a late stage, a salvage stage, but this shows early use of injectable agents has real benefits for patients with [type 2] diabetes, and we should be more assertive in using them. Metformin failures would be a logical choice," he commented.
However, the big problem with GLP-1 agonist drugs, such as the liraglutide component of IDegLira, is that they are injectable, "and that's a huge barrier that we need to get over," observed Dr. DeFronzo. Of the incretin-based diabetes drugs used in the United States, 80% are oral dipeptidyl peptidase-4 (DPP-4) inhibitors, as opposed to just 20% that are injectable GLP-1 agonists, he said. "People will prescribe DPP-4s because it's a tablet, it's safe, it's easy; there's a little bit more time and effort with the injectables."
Novo Nordisk also has another hurdle to overcome. While liraglutide is available in the United States and Europe, insulin degludec has hit problems in the United States; earlier this year, the US Food and Drug Administration (FDA) said large-scale cardiovascular studies would be required before it can be approved there.
In Europe, Novo Nordisk filed for approval of IDegLira in May of this year.
DUAL II Evaluates Contribution of Liraglutide to Control
In IDegLira, 1 unit of insulin degludec is combined with 0.036 mg of liraglutide. The maximum doses available for the combination would include 50 units of insulin degludec with 1.8 mg of liraglutide.
In DUAL II, a double-blind trial, 413 adult patients with type 2 diabetes and an average body mass index of 34 who were on metformin and a sulfonylurea or a meglitinide (glinide), as well as basal insulin (20 to 40 units), who were insufficiently controlled (HbA1c 7.5% to 10%) were randomized on a 1:1 basis to IDegLira (n = 207) once-daily or insulin degludec (n = 206). Metformin was continued, but the sulfonylurea/glinide was discontinued at randomization.
At the start of the study, patients started on 16 units of insulin degludec or 16 units of insulin and 0.6 mg of liraglutide in the IDegLira arm, and the doses were uptitrated depending on mean fasting plasma glucose to a maximum of 50 units of insulin degludec and 50 units insulin/1.8 mg liraglutide in the IDegLira group. The 50-unit maximum dose of insulin degludec was employed to evaluate the contribution of the liraglutide component of IDegLira to glycemic control.
At 26 weeks, IDegLira provided a mean HbA1C reduction of 1.90% compared with a reduction of 0.89% for people taking insulin degludec ( P < .0001) at equivalent insulin doses. This resulted in people on IDegLira reaching an HbA1c of 6.9% at the end of the trial from a baseline of 8.7%.
The better glycemic control achieved with IDegLira in comparison with insulin degludec at equivalent insulin doses was not accompanied by a higher risk for hypoglycemia (24% for IDegLira vs 25% for insulin degludec).
And those on IDegLira had a significant mean weight loss of 2.7 kg from baseline compared with no weight change with insulin degludec (P < .0001).
IDegLira Reduces Postprandial Glucose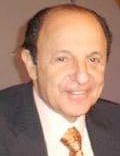 IDegLira was well tolerated, with a discontinuation rate of 1.0% due to any adverse events. Overall, gastrointestinal events were low, although they were still higher with IDegLira compared with insulin degludec (nausea 6.5% vs 3.5%; vomiting 3.5% vs 0.0%).
Dr. Vilsbøll said IDegLira reduces postprandial plasma glucose (PPG), which along with fasting plasma glucose (FPG) is a key determinant of glycemic control.
Dr. Gough demonstrated this in his presentation, which was an analysis of PPG values in the DUAL I study. He showed a greater PPG effect for IDegLira vs insulin degludec across all 3 meals per day in that trial. However, the "most dramatic" effect was seen with the evening meal, despite the IDegLira injection being given in the morning, he noted.
In conclusion, Drs. Vilsbøll and Gough said many patients with type 2 diabetes are concerned about insulin-based therapies due to a fear of weight gain and hypoglycemia. IDegLira appears to provide good HbA1c reductions with weight loss, a low rate of hypoglycemia, and few gastrointestinal adverse effects, they noted.
Dr. Gough reported being an investigator and/or consultant without any direct financial benefit to himself, through contracts between his employer and Novo Nordisk, Lilly, and Takeda. Dr. DeFronzo reported being a consultant for most companies that market diabetes drugs, with the exception of GlaxoSmithKline and Merck. Dr. Garber is a consultant to, on the advisory board of, and/or on the speaker's bureau for Novo Nordisk, Merck, Halozyme, Janssen, Takeda, Vivus, Santarus, Tethys Bioscience, Viking Therapeutics, Vivus, Janssen, and Eisai.
World Diabetes Congress 2013. Abstract OP-0082, presented December 3, 2013; abstracts OP-0421 and OP-0422, presented December 5, 2013.
Medscape Medical News © 2013 WebMD, LLC

Send comments and news tips to news@medscape.net.
Cite this: More Data on Combo Insulin/Liraglutide in Type 2 Diabetes - Medscape - Dec 05, 2013.