New Malpractice Risks Under Obamacare
Will the Affordable Care Act, aka Obamacare, raise the stakes for medical malpractice carriers and, therefore, physicians? One insurance industry analyst, Sam J. Friedman, thinks it could, and in a November 13 posting on the Website Property Casualty 360°, he spells out the reasons why.[1]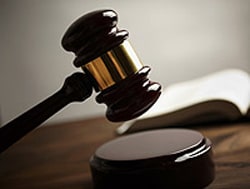 First, the influx of newly insured patients that's expected once Obamacare is up and running efficiently could end up "overwhelming an already shrinking primary care community," says Friedman, a member of the executive team at the Deloitte Center for Financial Services, part of Deloitte, one of the global accounting and professional services firms known as the Big Four.
If this happens, he believes, doctors may wind up spending less time on each case, shortening their patient examinations, and keeping currently insured patients waiting longer for appointments and diagnostic tests. "The result could be more frequent mistakes, delays in care, and worse outcomes, prompting additional medical malpractice suits," Friedman points out.
Second, in their effort to cope with the increased demand for medical care, doctors are likely to make greater use of nurse practitioners, physician assistants, and telemedicine. If as a result of this shift, critical symptoms are missed or misjudged by less qualified providers or doctors examining patients virtually, he says, the frequency of med-mal claims is likely to rise.
Third, because Obamacare will push the conversion of old patient records into new digital formats, more data-input mistakes are inevitable, Friedman believes; these will result in not only increased treatment errors but also a new source of malpractice evidence for plaintiffs' lawyers.
And finally, because an essential component of Obamacare is the establishment of more effective standards of care, even doctors who deviate from such standards for justifiable reasons "could find themselves more vulnerable legally."
But Friedman also points out some potential good med-mal news as a result of the Affordable Care Act. First, the law's greater emphasis on preventive care should be a net plus for both doctors and patients, resulting in fewer minor problems that turn into big ones.
Second, the funds that Obamacare provides for comparative effectiveness research could well lead to better patient outcomes and thus lower claims frequency and severity.
Finally, for all its possible pitfalls, computerization of patient records might well "lead to more effective coordination of care among providers," Friedman says, resulting in better outcomes and thereby fewer suits.
Medscape Business of Medicine © 2019 WebMD, LLC

Cite this: Malpractice Risks Under the ACA; More - Medscape - Feb 17, 2019.