Several studies have shown rapid and robust antidepressant effects with pharmacologic blockade of N-methyl-D-aspartate receptor (NMDAR) using ketamine. Now a new study suggests that enhancing NMDAR function with the drug sarcosine may also produce antidepressant effects.
"If it is confirmed by further proof-of-principle studies, the clinical implication is that not only NMDAR blocking drugs but also NMDAR enhancers can improve depression. Both ways may provide benefits for depressed patients who do not respond or are partially responsive to available monoamine-modulating antidepressants," Hsien-Yuan Lane, MD, PhD, from the Department of Psychiatry, China Medical University Hospital, Taiwan, told Medscape Medical News.
The study is published in the November 15 issue of Biological Psychiatry.
Block It or Enhance It?
NMDAR activity is thought to play a role in the pathophysiology of depression. Previous studies have suggested that both hyper- and hypo-NMDAR function may be involved in depression. But until now, most studies have focused on blocking this receptor. In several studies, the NMDAR blocker ketamine, for example, has shown strong and rapid antidepressant effects in treatment-resistant depression, as reported by Medscape Medical News.
To investigate the effect of enhancing NMDAR activity, Dr. Lane, in collaboration with investigators at the University of California, Los Angles, conducted a randomized, double-blinded, controlled trial in which 40 patients with major depressive disorder took sarcosine or the active control citalopram for 6 weeks. Clinical efficacy and side effects were assessed biweekly.
The researchers found that sarcosine produced "greater and quicker" improvement in results on the 17-item Hamilton Rating Scale for Depression (HAMD-17), the Clinical Global Impression (CGI), and the Global Assessment Function (GAF) measures than citalopram.
"Importantly," they note, sarcosine-treated patients were also much more likely to enter remission and to do so more quickly, and they were less likely to drop out. Remission rates at 2, 4, and 6 weeks were 25%, 40%, and 65%, respectively, in the sarcosine group, vs 0%, 0%, and 5% in the citalopram group. "Sarcosine was well tolerated without significant side effects," they write.
Converging Effects
"This finding, if confirmed in a large series study, will have profound impact on the outcome of major depression because most antidepressants are delayed in onset of their effectiveness and the partial responders to antidepressant treatment are vulnerable for relapse and a protracted course of illness," the researchers write.
They admit that their findings "seem rather dissonant, with preclinical and clinical data" because NMDA antagonists such as ketamine have shown efficacy in clinical depression.
"It will be important to understand how sarcosine, which enhances NMDA receptor function, produces the interesting effects reported in this study. There are ways that its effects, paradoxically, might converge with those of ketamine, a drug that blocks NMDA receptors," said John Krystal, MD, editor of Biological Psychiatry and chair of the Department of Psychiatry at the Yale University School of Medicine in New Haven, Connecticut, in a statement.
"For example, both compounds may enhance neuroplasticity, the capacity to remodel brain networks through experience. Also, both potentially attenuate signaling through NMDA receptors, ketamine with single doses and sarcosine with long-term administration, by evoking an adaptive downregulation of NMDA receptors," said Dr. Krystal.
Echoing Dr. Krystal, Dr. Lane said it is "theoretically plausible that both NMDAR enhancers and antagonists can have similar effects through the common mechanism at AMPA (glutamate) receptors."
"In addition, both NMDAR agonists and antagonists might equilibrate the interplay of synaptic and extrasynaptic NMDAR, leading to a similar net effect for the antidepressant activity," Dr. Lane said. "That is, NMDAR antagonists might generate the antidepressant effect by preferentially blocking the excessive stimulation of extrasynaptic NMDAR; the NMDAR enhancers produce the similar effect by preferential stimulating the synaptic NMDARs," she said.
Questions Remain
Commenting on the findings for Medscape Medical News, James Murrough, MD, who has done pivotal research in the use of ketamine for the treatment of depression, said that the study is "a quality report in a respected journal in the field."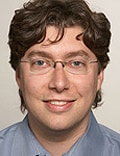 "There is a lot that we do not know about how NMDA receptors are related to major depression or to specific depressive phenotypes ― in people, let alone in animals. It may be less about increasing vs decreasing NMDA receptor functioning per se as an antidepressant strategy and more about figuring out how the brain networks are perturbed in the depressed state, which may be different for different people," Dr. Murrough said.
The study was supported by the National Science Council, Taiwan, the National Health Research Institutes, Taiwan, the Taiwan Department of Health Clinical Trial and Research Center of Excellence, and China Medical University Hospital, Taiwan. Sarcosine is protected by US patents for which Guochuan Emil Tsai, MD, PhD, who worked on the study, is an inventor. All other authors report no relevant financial relationships.
Biol Psychiatry. 2013;74:734-739. Abstract
Medscape Medical News © 2013 WebMD, LLC

Send comments and news tips to news@medscape.net.
Cite this: 'Anti-Ketamine' Agents May Also Ease Depression - Medscape - Nov 26, 2013.