Probiotics may offer an alternative treatment option for depression and other psychiatric disorders, new research suggests.
Investigators reviewed studies that examined the effect of "psychobiotics," live organisms that when ingested may produce health benefits in patients suffering from mental illness.
Several preclinical studies showed a link between specific probiotics and beneficial behavioral effects. These included one in which rats with depressive behaviors resulting from maternal separation displayed normalized behavior and an improved immune response after ingesting the Bifidobacterium infantis probiotic.
"Increasingly, patients are reluctant to take antidepressants, and psychobiotics may become an alternative," Ted Dinan, MD, PhD, professor of psychiatry and from the Alimentary Pharmabiotic Centre at University College Cork in Ireland, told Medscape Medical News.
Dr. Dinan noted that there are approximately 1 to 2 kg of bacteria in the adult gut that are capable of producing hundreds of essential chemicals. And although healthy aging is associated with a diverse range of these organisms, individuals who age in an unhealthy manner have a much less diverse range of bacteria.
"Our preclinical studies suggest that depression is also associated with an alteration in the microbiota. Psychobiotics are good bacteria that have the potential to increase microbial diversity and treat the symptoms of depression," he said.
The review is published in the November 15 issue of Biological Psychiatry.
Promising Results
The investigators note that although human studies are still largely lacking, they did find some with promising results on behavior, including 1 showing that healthy volunteers who received Lactobacillus helveticus R0052 plus B longum for 30 days reported significantly lower stress levels than those who received placebo, as well as significantly reduced urinary free cortisol levels.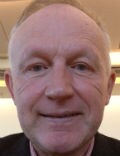 The latter finding provides "a potential mechanism for the improvement in psychological symptoms observed," write the researchers.
Another study of 124 volunteers (mean age, 61.8 years) showed that those who consumed probiotic-containing yogurt for 3 weeks had significantly improved mood compared with those who received placebo.
Probiotics, which are live bacteria that help maintain a healthy digestive system, are now often promoted as an important part of dietary supplements and natural food products.
"Many of the numerous health-improvement claims have yet to be supported scientifically, but these micro-organisms do exert positive effects in intestinal tracts, particularly when used to counteract the effects of antibiotics, which kill both 'bad' and 'good' bacteria," explain the researchers in a release.
They note that the term "psychobiotic" was created as recent studies have begun to explore a possible link between probiotics and behavior.
"As a class of probiotic, these bacteria are capable of producing and delivering neuroactive substances such as gamma-aminobutyric acid [GABA] and serotonin, which act on the brain-gut axis," they write.
For this review, the investigators sought to examine studies that assessed whether ingesting these bacteria "in adequate amounts" could potentially lead to an effective treatment for depression and other stress-related disorders.
Anxiety Eased
In 1 of the preclinical studies examined, mice that ingested L rhamnosus showed reduced anxiety scores and "altered central expression" on both the GABA type A and type B receptors.
And a study of human patients with chronic fatigue syndrome showed that those who consumed an active strain of L casei 3 times a day had significantly higher improvement scores on anxiety measures than did those who received matching placebo.
This provides "further support for the view that a probiotic may have psychotropic effects," write the researchers.
Still, Dr. Dinan called for caution.
"What is clear at this point is that, of the large number of putative probiotics, only a small percentage have an impact on behavior and may qualify as psychobiotics," said Dr. Dinan.
He added that for now, the field needs to wait for large-scale, placebo-controlled trials to provide definitive evidence of benefit and to detect which probiotics have psychobiotic potential.
Nevertheless, "there is no doubt that many patients would value the emergence of nonconventional antidepressants in the form of psychobiotics," write the researchers.
Compelling Research
The investigators have provided "a comprehensive review of recent compelling research into the microbiome-gut-brain axis and summarized the evidence for the anxiolytic and antidepressant action of Bifidobacteria or Lactobacilli in rodents and humans after their ingestion as live cultures," write Philip W. J. Burnet, PhD, and Phillip J. Cowen, both from the Department of Psychiatry at the University of Oxford and from Warneford Hospital in the United Kingdom, in an accompanying editorial.
"In their review, Dinan et al. rightly mention the influence of diet on the balance between beneficial and detrimental microbial colonization, but the possibility that diet itself might catalyse bacterial communication with the brain should be emphasized," they add.
The study authors highlighted the link between immunity and bacteria, "which is one pathway through which psychobiotics might initiate their psychotropic effects"; the researchers questioned whether systemic cytokines act directly on the brain and suggested that antidepressants might be influenced via an anti-inflammatory mechanism that may itself be influenced by probiotics, the editorialists note.
"In their review Dinan et al. deliver a convincing call for both an analysis of the microbiota in mood disorders and the application of psychobiotics in their treatment," they write.
"Overall, the rationale for using psychobiotics…is sound, and their development and application might well be easier than drug treatments, given that they are unlikely to require the same regulatory procedures as those used for psychotropic drugs," they conclude.
Also commenting on the article, John Krystal, MD, editor of Biological Psychiatry and chair of the Department of Psychiatry at the Yale University School of Medicine in New Haven, Connecticut, voiced cautious optimism.
"This intriguing new area of research may open new possibilities for the treatment of depression," Dr. Krystal said in a release.
The study was funded in part by a Science Foundation Ireland grant and by the Health Research Board of Ireland. Alimentary Pharmabiotic Centre has conducted studies with companies including GSK, Pfizer, Wyeth, and Mead Johnson. All 3 of the study authors report having spoken at meetings sponsored by food and pharmaceutical companies, and Dr. Dinan reports having recently left the Board of Alimentary Health. For the editorialists, Dr. Burnet reports having received research funding from Clasado Ltd, UK, and Dr. Cowen is currently a paid advisory board member for Lundbeck.
Biol Psychiatry. 2013:74;708-709, 720-726. Abstract, Editorial
Medscape Medical News © 2013 WebMD, LLC

Send comments and news tips to news@medscape.net.
Cite this: Probiotics a Potential Treatment for Mental Illness - Medscape - Nov 19, 2013.