DALLAS, TX (updated) – Women, even those without evidence of atherosclerotic cardiovascular disease, should be treated with statin therapy if their baseline risk justifies use, according to one expert. Although the randomized clinical trial evidence supporting primary prevention with statin therapy in women is not perfect, "the absence of data means negative data."
That is the argument formulated by Dr Noel Bairey Merz (Cedars Sinai Medical Center, Los Angeles, CA), who spoke today here at the American Heart Association 2013 Scientific Sessions.
"How confident are we that statins do not save lives in the week before a heart attack, but they do save lives the week after a heart attack, for women and men?" asked Merz. "This remains the controversy, as you can read in the New York Times. There are even people saying that no men should take statins for primary prevention, and that's something I don't agree with either."
Stop More Than the Presses
On Monday morning, a front-page story on the New York Times blared: "Risk Calculator for Cholesterol Appears Flawed." Reporter Gina Kolata quotes Dr Steven Nissen (Cleveland Clinic, OH), who earlier spoke with heartwire about the new guidance, as saying, "We need a pause to further evaluate this approach before [the guidance] is implemented on a widespread basis."
That, says Kolata, is because the risk calculator used extends statins to "millions more people."
The problems with the calculator are reportedly going to be described in a commentary in the Lancet by Dr Paul Ridker (Brigham and Women's Hospital, Boston, MA) and Dr Nancy Cook (Harvard Medical School, Boston, MA), to be published Tuesday. Cook and Ridker reportedly sent a letter to the National Heart, Lung, and Blood Institute (NHLBI) outlining their concerns a year ago, saying that the risk calculator did not work—commentary the writing committee reportedly never received.
The concerns will no doubt be hashed out in full over the next few days, including at a special session on the guidelines Wednesday morning.
I would say that it's time to stop the controversy and do a trial.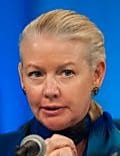 During the presentation in a special session devoted to controversies in cardiovascular risk reduction, Merz referred to the November 13, 2013 editorial in the New York Times by Dr John Abramson, author of Overdosed America: The Broken Promise of American Medicine, and Dr Rita Redberg (University of California, San Francisco). In the editorial, Abramson and Redberg take aim at the new guidelines by the American College of Cardiology (ACC) and AHA, developed in conjunction with the NHLBI, that recommend physicians abandon cholesterol targets and focus on four groups of patients, including those without existing cardiovascular disease but a 10-year risk >7.5%, for treatment with statin therapy.
According to Abramson and Redberg, "even though the guidelines recommend that women between the ages of 45 and 75 at increased risk of heart disease and with relatively high LDL levels take statins, the fine print in the 284-page document admitted, 'Clinical trials of LDL lowering generally are lacking for this risk category.' "
The Data, Firm and Not So Firm
During the AHA session, Merz, a coauthor of the new cholesterol guidelines, said that the benefit of statins in secondary prevention is firmly established in men and women, each having an approximately 30% reduction in the risk of cardiovascular events with treatment. The risk reduction in primary prevention in women, however, remains controversial. One meta-analysis, performed in 2004, showed there was a nonsignificant reduction in cardiovascular risk among 11 000 women treated with a statin.
However, in 2010 an analysis of 6801 women led by Dr Samia Mora (Brigham and Women's Hospital, Boston, MA), which included the JUPITER study, showed that statin therapy does provide a primary prevention benefit to women. In a gender-specific analysis of JUPITER , rosuvastatin (Crestor, AstraZeneca) significantly reduced the relative risk of the primary end point—a composite of MI, stroke, revascularization, hospitalization for unstable angina, and death from cardiovascular causes—by 46%. The decrease was driven by a reduction in the risk of revascularization and hospitalization for unstable angina.
"What do we value?" asked Merz. "Do we not value the reduction in revascularization and hospitalization in angina, meaning morbidity and cost? Isn't that a justification for the use of statins in primary prevention? Don't we hear all the time that cardiovascular disease is the most expensive use of our healthcare dollars?"
For Redberg, who in 2012 also authored a perspective arguing against the use of statins in primary prevention, especially in women, the drugs simply do not reduce the risk of death in those with a 10-year risk of heart disease <20%. Also, in the overall JUPITER study of 18 000 patients, there was no treatment benefit when women were studied as a subgroup. Merz argues that JUPITER is powered for the total sample size only, not for women alone. In addition, the statistical test for heterogeneity revealed the interaction by sex was not statistically significant.
"Pretty much all the subgroups fall beyond the statistically significant range," said Merz. "So should we withhold treatment for women, who now are the majority of victims of cardiovascular disease, because of low precision and a trial that was not designed to address or answer this question?"
Stop the Debate: Do a Trial in Women Only
During the presentation, Merz conceded that the evidence isn't perfect and that there are no clinical trials of statin use in women alone. She said that such trials should be done and noted that the National Institutes of Health (NIH) spent $674 million in 2010 on breast-cancer research, a disease that claims 40 000 lives annually, but only $173 million on women-specific cardiovascular funding—a pittance for a disease that claims the lives of 419 000 women annually.
"I would say that it's time to stop the controversy and do a trial," said Merz.
Dr Allan Sniderman (McGill University, Montreal, QC), who commented on the controversy during the AHA session, praised the contrarians, such as Abramson and Redberg, arguing that it is reasonable to express an opinion in an area of medicine that has uncertainty. He said he agreed with the AHA/ACC/NHLBI recommendations and noted that even the expert panel concluded the evidence was inadequate.
"We're always required to think, and I approve of thinking," he said to laughs. "You stipulate that a trial should be done, and I approve of that. But it seems to me that we will get along with each other better if we agree to accept the limitations of evidence and reason together on how best to proceed."
How Old is Too Old to Start Treatment?
In addition, other presentations tackled controversies in the field of cholesterol lowering, including Dr Jennifer Robinson (University of Iowa, Iowa City) who addressed the question: How old is too old to start a primary-prevention patient on statin therapy? For patients >75 years without clinical cardiovascular disease, randomized, controlled clinical trial data supporting the statin use is thin. In JUPITER, a study that included 5695 patients >70 years, there was a 30% reduction in the primary end point.
"At least in JUPITER, statins look like a good idea in older people," she said.
Robinson added that because of patient comorbidities in older patients, the use of statins does require some thought. The clinical guidelines do not make a strong recommendation for statins in these older primary-prevention patients, mainly because there is a wide divergence in patient function. If the patient is in good health, they would probably benefit from a statin, said Robinson.
Merz disclosed consulting for Abbott Vascular, Bayer, Bristol-Myers Squibb, Gilead, Novartis, Pfizer, and Amgen in the last five years. Robinson reported research support from Aegerion, Amarin, Amgen, AstraZeneca, Esperion, Genentech, GlaxoSmithKline, Merck, and Sanofi.
Heartwire from Medscape © 2013 Medscape, LLC

Cite this: Should Statins Be Used for Primary Prevention in Women? - Medscape - Nov 17, 2013.