Reaction to last week's final rule on the Mental Health Parity and Addiction Equity Act has been mainly positive, but several experts point out that more work needs to be done before the goal of true healthcare equality for patients with mental illness is achieved.
As reported by Medscape Medical News, the US Department of Health and Human Services (HHS), the Department of Labor, and the Treasury jointly issued the final rule to "ensure that features such as co-pays, deductibles, and visit limits are generally not more restrictive for mental health/substance use disorders benefits than they are for medical/surgical benefits."
HHS Secretary Kathleen Sebelius announced the final ruling at the 29th Annual Rosalynn Carter Symposium on Mental Health Policy.
"It makes it clear that insurance companies who offer these plans have to provide information on how that coverage is determined. It helps to ensure transparency and compliance with the law. And the final rule makes those protections stronger," said Sebelius.
"This is truly a historic and watershed event," said Substance Abuse and Mental Health Services Administration (SAMSHA) administrator Pamela S. Hyde during a press briefing following the announcement.
Paul Summergrad, MD, president-elect of the American Psychiatric Association (APA), agreed, telling Medscape Medical News that the organization is "very pleased."
"We think this is an important set of steps going forward and think there are many things there that will benefit patients and their doctors," said Dr. Summergrad.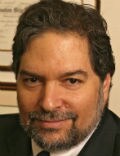 However, Henry Harbin, MD, consultant to the national Parity Implementation Coalition and a member of the APA Workgroup on Health Reform and Parity, added that although the final rule is a positive step, more work needs to be done, especially because guidelines about Medicaid plans have not yet been determined.
"It added additional clarity in several key areas we were concerned about. Now whether or not there is assertive enforcement is really going to tell the tale," said Dr. Harbin.
A Long Journey
The Paul Wellstone and Pete Domenici Mental Health Parity and Addiction Equity Act was originally passed in 2008, with an interim rule issued in 2010. However, the APA's current president, Jeffrey Lieberman, MD, noted in a release that the latter rule was not sufficient and that it led to "weak and inconsistent application."
Last year, as reported by Medscape Medical News, former First Lady Rosalynn Carter voiced her intense concern that the law had not yet been fully implemented.
"I've worked on mental health issues for 41 years. And now we're working on getting final parity implementation. That's my passion but also my biggest frustration," she said during her presentation to the Association of Health Care Journalists.
It may be because of Mrs. Carter's long-standing work on behalf of the mentally ill that Director Sebelius chose to announce the final ruling at the Carter Symposium.
"She told me today that the [Mental Health Systems Act] that was passed in 1980 had parity benefits. It was never implemented and it never moved forward, but I'm glad to say that here we are in 2013 and we're finally achieving that dream," said Sebelius.
Loopholes Closed?
Dr. Harbin noted that the new rule achieved 4 important goals: it clarified scope of service, eliminated the "clinically recognized standard of care" exception, clarified disclosure and transparency issues, and clarified nonquantitative treatment limits (NQTLs).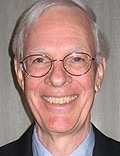 The scope of service ruling now says that parity needs to be extended to intermediate levels of care, including partial hospitalization and intensive outpatient or residential care.
In addition, health plans now need to disclose in writing how NQTLs are applied to covered medical and behavioral conditions, including what processes, standards, and strategies are used. Plus, health plans cannot impose criteria such as geographic location or provider specialty on mental health/substance use disorder facilities unless they are also imposed on comparable medical facilities.
"Overall, they didn't expand as much as clarify the areas that had been more vague in the regulations. And I think it will be easier for a provider or consumer to appeal or challenge a denial or a noncoverage issue," said Dr. Harbin.
In 2011, he discussed several ways in which some insurance companies were using loopholes in the law.
"There actually has been reasonably good compliance overall, but there are exceptions. NQTLs and scope of services have been problems, and I believe they'll continue to be somewhat of a problem because both leave open judgement calls," he said during a recent interview with Medscape Medical News.
He added that discussion of scope of services was especially ambiguous in the interim ruling, so "we are really happy to see that they made this clearer in the final rule."
"For NQTLs, I think the final rule will make it harder for the more egregious to continue their noncompliance. But they did not put in the minimum quantitative requirement of how often you can apply the NQTL on the medical side vs the behavioral side," he said.
Discrimination Needs to Stop
Dr. Harbin, who is also a practicing psychiatrist and healthcare consultant in Baltimore, Maryland, noted that no matter how many rules are written, "there will always be some vagueness and some gray areas."
However, he is pleased with the new ruling as it pertains to transparency and compliance.
"I cannot think of 1 instance where any managed care company has disclosed how they apply NQTLs on the medical side. Some of the health plans have released their medical assessing criteria, but the regulations require that they show in what way these are applied. No one that I'm aware of has released these," said Dr. Harbin.
"So it's impossible, whether you're a consumer or a provider, to know whether or not they are in compliance. These final rules, with their expansion of what they mean and giving more examples and more detail, would, if enforced, help both the insurers and providers to know if there's a compliance problem. And it will certainly allow a court or an appeals group to help make that decision."
Dr. Summergrad, who is also psychiatrist-in-chief at Tufts Medical Center in Boston, Massachusetts, and chair of the Department of Psychiatry at Tufts University School of Medicine, noted that he has seen insurers taking advantage of mental health payment loopholes during every clinical position he has held for the past 30 years.
"It's been a constant issue. If someone comes to the emergency room with chest pains and a heart attack, they're admitted without anyone getting prior approval from insurance companies or having their admission delayed," he said.
"But someone psychotic or intensely suicidal or depressed or highly agitated is often kept in the emergency room for hours waiting for prior approval, and you have to provide huge amounts of their personal information in a way that's not required for any other clinical care. It doesn't make any sense, it's just wrong, it's discriminatory, and it needs to stop."
Outstanding Concerns
Although both he and Dr. Harbin agree that the new final ruling should finally give the legislation "teeth," they believe there is more that needs to be done.
The final rule currently does not apply to the Children's Health Insurance Program (CHIP) or to Medicaid or alternative benefit plans, such as Medicaid expansions. However, there is mention of a letter released in January 2013 by CMS that discussed how the Mental Health and Parity Act applied to Medicaid managed care programs.
"But it's confusing because not everything is defined like things are in the final regulations," said Dr. Harbin. "Basically, part of the regulations apply, but it's not clear to what degree. It's just disappointing that in the 5 years since this law passed that we haven't gotten any greater guidance."
He added that "it is especially sad" because Medicaid is the biggest insurer for people with mental health problems.
"These are people with low incomes but with severe disabilities. We're all hopeful that CMS will move on this, although we realize they have their hands full right now. We believe this could all be taken care of by the issuing of a clear letter," said Dr. Harbin.
The APA has noted that it will continue to track possible noncompliant incidents and will take action in accordance with its findings.
"We've brought lawsuits, along with some of our state-affiliated associations, doctors, communities, and patients, where we felt that parity rules were being violated," said Dr. Summergrad.
"I am hopeful that there will be strong monitoring and enforcement at both the state and federal levels," added Dr. Lieberman. "APA will remain vigilant and continue working toward full equity for people with mental illnesses and substance use disorders."
What Now?
Dr. Harbin urged clinicians to register any complaints with the APA, as well as with the Department of Labor and the HHS.
"These are the enforcement entities, and it's important for them to know what problems providers are finding," he said.
"I'd tell the medical community: first, make an administrative appeal to get the ball rolling on enforcement. Because of the regulations, a lot more of those appeals are going to be ruled in favor of the providers or consumers, depending on who is making the appeal. Then register your complaint if there's not been a response."
Dr. Harbin noted that although the final rule should make things easier, clinicians should not "rest on their laurels" when it comes to these issues.
"Because of the greater clarity, I think there will be less need to make appeals, and the whole thing should be smoother. But providers will still have to do something. They'll still need to watch over everything and assert themselves when needed. I think there will just be a quicker resolution now," he said.
"Our work is not over. But this is a very important beginning. It puts a much clearer floor to support patients so that they can't be discriminated against. There's just been way too much discrimination against these patients," added Dr. Summergrad.
A pdf file of the full 206-page final regulation is available on the Department of Labor's Web site, as is an FAQs sheet. More information is available on the APA's Web site.
Medscape Medical News © 2013 WebMD, LLC

Send comments and news tips to news@medscape.net.
Cite this: Experts React to Mental Health Parity Law 'Final Rule' - Medscape - Nov 14, 2013.