WASHINGTON, DC — Only the second-ever set of US National Heart, Lung, and Blood Institute (NHLBI) guidelines on the management of overweight and obesity — and the first in 15 years — have been issued today.
These long-awaited NHLBI-conceived American College of Cardiology (ACC)/American Heart Association (AHA)/Obesity Society recommendations focus on trying "to help primary-care providers address weight management as a pathway to promoting the health of their patients," explained cochair of the writing committee, Donna Ryan, MD, from Louisiana State University's Pennington Biomedical Research Center, Baton Rouge, during a telephone media briefing.
"If you know something about obesity, this is not going to strike you as earth-shattering," Dr. Ryan told Medscape Medical News. "But you have to understand the context in which primary-care providers are operating — most of them have not been trained in obesity etiology and pathogenesis, much less in its diagnosis and treatment. And they are operating in a culture that has a sea of misinformation about weight management that promotes dietary supplements and diets that promise quick and easy weight loss.
"So the purpose of the guidelines for obesity is really to provide authoritative information that primary-healthcare providers can use to help their patients," she stressed.
BMI, Behavioral Counseling, and Bariatric Surgery Recommended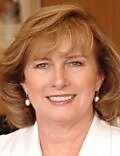 The new recommendations retain the body mass index (BMI), derived from the height and weight, as a quick and first easy screening step to help identify who should be counseled to lose weight and also advise use of waist circumference as an indicator of risk for type 2 diabetes, cardiovascular disease, and all-cause mortality. Almost 155 million adults in the US are deemed to be overweight (BMI 25 to 29.9) or obese (BMI >30), and the report recommends that healthcare providers calculate BMI at annual visits or more frequently.
One departure from the 1998 guidelines is a change in the BMI cutoff at which treatment would be recommended, Dr. Ryan explained. The recommendation 15 years ago was to treat those with a BMI of 30 or higher or those with a BMI of 25 or more and 2 comorbidities. Now weight loss should be encouraged at a BMI of 25 with just 1 comorbidity, and elevated waist circumference can be one of those comorbidities, she noted.
The cutoff for waist circumference is 40 inches or more for a man and 35 inches or greater for a woman, although certain ethnic groups have lower cutoff points — for example, South Asians. The guidelines refer users to a footnote detailing World Health Organization values for this, Dr. Ryan told Medscape Medical News.
When patients have been identified, doctors need to understand that "even modest weight loss can result in clinically meaningful health improvements," Dr. Ryan stressed. "Although most studies recommended a goal of weight loss of 5% to 10%," clinically meaningful health improvements can even be seen with weight loss in the range of 2% to 5%, she noted.
The starting point for weight loss is lifestyle change, and the most effective approaches include diet, physical activity and behavioral counseling, as well as knowing when to recommend bariatric surgery.
With regard to diet, the evidence reviewed indicates that no one particular eating plan is recommended over any other. "We came down loud and clear that there is no ideal diet for weight loss and there's no superiority for any of the diets that we examined," which included 17 weight-loss diets, she explained. What is advised, however, is that patient preferences and their health status should guide the choice. "For example, if the patient has hypertension, we would naturally gravitate toward a reduced-calorie DASH diet that's low in sodium," she noted.
Telling patients they need to lose weight and advising them to lose weight is not enough... They really need help.
And a central tenet of these new recommendations is the acknowledgment that patients need help to lose weight, she stressed. "What we recognize is that telling patients they need to lose weight and advising them to lose weight is not enough. Although some patients are successful, most are not — they really need help to achieve the skills to produce and sustain that energy deficit."
The "gold standard" for helping patients to lose weight is behavioral counseling providing advice on how to increase physical activity and reduce calorie intake for at least 6 months or longer as part of an on-site, high-intensity program, either in group or individual sessions, with a qualified healthcare provider, said Dr. Ryan. The evidence indicates that programs such as this can "reliably produce and sustain modest weight loss between 5% and 10% that really produces a lot of benefit," Dr. Ryan stressed. But if this option is unavailable, approaches such as web-based, telephone, "or even some commercial programs" can be used instead.
She noted that a ruling by the Centers for Medicare & Medicaid Services (CMS), which is about 18 months old, does indicate that Medicare/Medicaid will reimburse for intensive behavior therapy for obesity, although she acknowledged that "it's at a very low rate, of approximately $20 a visit." In response to a reporter's question about how many private insurers in the US currently pay for this type of program, she said she didn't know the answer to this.
"We're hoping that this evidence will support the reimbursement of those types of programmatic approaches," she noted.
Finally, the recommendation advises physicians that in patients with a BMI of 35 or greater and 1 comorbidity or a BMI of 40 or more, "bariatric surgery may be an appropriate option to improve health," she said. It advises that physicians refer patients to an experienced bariatric surgeon for consultation and evaluation, so this is "another endorsement for bariatric surgery for high-risk patients," she observed.
No Evidence Base for Recommending Pharmacotherapy
Conspicuous by its absence, however, is any evidence-based advice on when to use the currently licensed obesity drugs to aid weight loss. Dr. Ryan said that when the critical questions underpinning the new guidance were developed, "the only medications that were available were sibutramine and orlistat," with the former having since been taken off the market.
In the absence of evidence, however, the writing group has formulated a treatment algorithm for the use of available pharmacotherapies for obesity based on expert opinion.
Dr. Ryan said pharmacotherapy is recommended "for those unable to achieve and sustain weight loss with comprehensive lifestyle interventions alone." In the event of this, the guidance recommends trying one of the available obesity drugs in those with a BMI of 30 or greater or 27 or greater with comorbidities and that these should be employed as recommended by the Food and Drug Administration (FDA), initially for 12 weeks, at which point patients should be evaluated to determine whether they are losing weight. "If they are not, they should not be continued, as they are ineffective," she noted.
And with at least 2 more obesity treatments slated to become available in the United States in the next year, Dr. Ryan said pharmacotherapy will be the subject of a future evidence-based guideline, hopefully released in around a year's time.
Obesity Guidance Part of New Advice on CVD Prevention
Dr. Ryan said the new obesity guidance is "based on only the very best randomized trials or the very best epidemiologic studies, and so there are some questions that may occur to…clinicians…that may not have answers."
The writing committee identified 5 critical questions that helped them to determine the resulting advice, she explained. These were:
Who needs to lose weight?

What are the benefits of weight loss, and how much weight loss is needed?

What is the best diet?

What is the efficacy of lifestyle intervention?

What are the benefits and risk of bariatric-surgery procedures?
The new obesity guidelines are one of 4 new documents, including 2 first-time recommendations that form part of the package of long-awaited NHLBI-sponsored CVD-prevention guidelines developed in partnership with the ACC/AHA and, in the case of the obesity guidance, the Obesity Society. Still absent, however, is the Joint National Committee on Prevention, Detection, Evaluation, and Treatment of High Blood Pressure (JNC-8).
Next Crucial Step Is Translation of Guidelines
The next step is perhaps the most critical of all — "translation of these guidelines, to get them out into practice," Dr. Ryan observed.
And the work is not yet done, she acknowledged. The expert panel did not consider evidence beyond 2011, so the collaborating societies plan to begin updating these guidelines starting in 2014.
As well as advising on pharmacotherapy for obesity, future guidelines will also need to tackle critical questions regarding physical activity — what the best physical activity is to include in comprehensive lifestyle intervention programs, for example. Another important issue is weight gain with medications in general, she noted, "which can be a major problem if you don't use medications wisely."
The American Academy of Clinical Endocrinologists (AACE) is working on guidelines on this topic for next year, she told Medscape Medical News.
Dr. Ryan reports consulting for the following companies between 2008 and 2012: Alere Wellbeing, Amylin, Arena Pharmaceuticals, Eisai, Novo Nordisk, Nutrisystem, Orexigen, Takeda, and Vivus. During 2013 she has consulted for Arena Pharmaceuticals, Eisai, Novo Nordisk, Takeda, and Vivus. Disclosures for the coauthors are listed in the article.
Obesity 2013. Published online before print November 12, 2013. Article
Medscape Medical News © 2013 WebMD, LLC

Send comments and news tips to news@medscape.net.
Cite this: New Obesity Guidelines: Authoritative 'Roadmap' to Treatment - Medscape - Nov 12, 2013.