Exposure to poverty in early childhood negatively affects brain development, but good-quality caregiving may help offset this effect, new research suggests.
A longitudinal imaging study shows that young children exposed to poverty have smaller white and cortical gray matter as well as hippocampal and amygdala volumes, as measured during school age and early adolescence.
"These findings extend the substantial body of behavioral data demonstrating the deleterious effects of poverty on child developmental outcomes into the neurodevelopmental domain and are consistent with prior results," the investigators, with lead author Joan Luby, MD, Washington University School of Medicine in St. Louis, Missouri, write.
However, the investigators also found that the effects of poverty on hippocampal volume were influenced by caregiving and stressful life events.
The study was published online October 28 in JAMA Pediatrics.
Powerful Risk Factor
Poverty is one of the most powerful risk factors for poor developmental outcomes; a large body of research shows that children exposed to poverty have poorer cognitive outcomes and school performance and are at greater risk for antisocial behaviors and mental disorders.
However, the researchers note, there are few neurobiological data in humans to inform the mechanism of these relationships.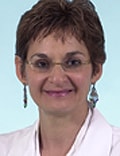 "This represents a critical gap in the literature and an urgent national and global public health problem based on statistics that more than 1 in 5 children are now living below the poverty line in the United States alone," the authors write.
To examine the effects of poverty on childhood brain development and to understand what factors might mediate its negative impact, the researchers used magnetic resonance imaging (MRI) to examine total white and cortical gray matter as well as hippocampal and amygdala volumes in 145 children aged 6 to 12 years who had been followed since preschool.
The researchers looked at caregiver support/hostility, measured observationally during the preschool period, and stressful life events, measured prospectively.
The children underwent annual behavioral assessments for 3 to 6 years prior to MRI scanning and were annually assessed for 5 to 10 years following brain imaging.
Household poverty was measured using the federal income-to-needs ratio.
"Toxic" Effect
The researchers found that poverty was associated with lower hippocampal volumes, but they also found that caregiving behaviors and stressful life events could fully mediate this negative effect.
"The finding that the effects of poverty on hippocampal development are mediated through caregiving and stressful life events further underscores the importance of high-quality early childhood caregiving, a task that can be achieved through parenting education and support, as well as through preschool programs that provide high-quality supplementary caregiving and safe haven to vulnerable young children," the investigators write.
In an accompanying editorial, Charles A. Nelson, PhD, Boston Children's Hospital and Harvard Medical School, in Massachusetts, notes that the findings show that early experience "weaves its way into the neural and biological infrastructure of the child in such a way as to impact development trajectories and outcomes."
"Exposure to early life adversity should be considered no less toxic than exposure to lead, alcohol or cocaine, and, as such it merits similar attention from health authorities," Dr. Nelson writes.
The authors and Dr. Nelson report no relevant financial relationships.
JAMA Pediatr. Published online October 28, 2013. Abstract, Editorial
Medscape Medical News © 2013 WebMD, LLC

Send comments and news tips to news@medscape.net.
Cite this: Childhood Poverty Linked to Poor Brain Development - Medscape - Oct 30, 2013.