Next year, the Centers for Medicare & Medicaid Services (CMS) will publish how much money individual physicians receive from drug and device makers to shine a light on possible conflicts of interest in clinical decision-making.
A physician in Washington, DC, wants her colleagues to beat the government to the punch and voluntarily tell patients about their conflicts of interest — or, ideally, the lack of them — to foster a relationship of trust.
The campaign started earlier this month when Leana Wen, MD, an emergency medicine physician at George Washington University Hospital, began introducing herself to patients like this: "I'm Dr. Leana Wen. I'm your doctor. I belong to an initiative called 'Who's My Doctor?' that aims for transparency in medicine. I accept no money from drug companies or device companies.
"I do not make any more from ordering more tests or procedures on you, and I also don't make more for ordering less. I'm telling you this so that you can be sure that everything I do for you is in your best interest."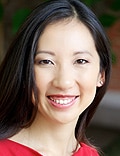 Dr. Wen blogged about her "Total Transparency Manifesto" for the Huffington Post and BMJ , reporting that a handful of physicians already have pledged to make this conflict-of-interest disclosure. However, Dr. Wen is thinking bigger than that: She's launched a work-in-progress Web site where patients can eventually search for pledge-taking physicians by state and specialty, read about conflicts of interest that they may have, and learn about their practice philosophy, lifestyle, and personal history. Women with breast cancer, for example, may appreciate knowing that a particular physician has battled the same disease. Ultimately, Dr. Wen wants to publish government-collected data on industry payments to physicians and link that to total transparency manifestos from movement followers.
"We all feel there is a loss of trust in medicine and that fear is taking over," Dr. Wen told Medscape Medical News. " 'Who's My Doctor?' is a very tangible way to change the system."
Her nascent cause already has picked up endorsements from patient rights advocates such as John Santa, MD, MPH, director of the health-ratings center at Consumer Reports magazine.
"Consumers are afraid to ask about conflicts of interest," Dr. Santa states in a blurb on the "Who's My Doctor?" Web site. "But they assume that doctors work for them. They deserve to know when they also work for someone else."
Other physicians, however, view Dr. Wen's plans with a mixture of skepticism and sympathy. Transparency is good, but how do you explain fee-for-service (FFS) arrangements with umpteen different payers without using up most of the visit? And are patients so distrustful that they need to hear a disclosure statement from their physician?
"That assumption really shouldn't be there," said Kim Williams Sr, MD, vice president of the American College of Cardiology (ACC).
Medscape Medical News © 2013 WebMD, LLC

Send comments and news tips to news@medscape.net.
Cite this: Robert Lowes. New Movement Urges Docs to Disclose Conflicts of Interest - Medscape - Oct 29, 2013.