Clinical Presentation
A 57-year-old woman presented for her annual eye examination. Her chief complaint was that her vision through her contact lenses seemed to be worsening and that the contact lenses seemed more difficult to keep clean.
The patient has Sjögren syndrome, early signs of fibromyalgia, and rheumatoid arthritis. She is currently using several systemic medications, including hydroxychloroquine. She uses 1-2 drops of Systane® Ultra artificial tears 2-4 times per day in both eyes.
Dilated fundus examination, visual field testing, and spectral domain optical coherence tomography findings were negative for hydroxychloroquine maculopathy. Slit-lamp examination was remarkable for mild meibomian gland dysfunction in both eyes and +2 diffuse punctate epitheliopathy in both eyes (Figure 1). The patient's tear film break-up time was 2 seconds for both eyes. Phenol red thread test findings were 2 mm in the right eye and 3 mm in the left eye.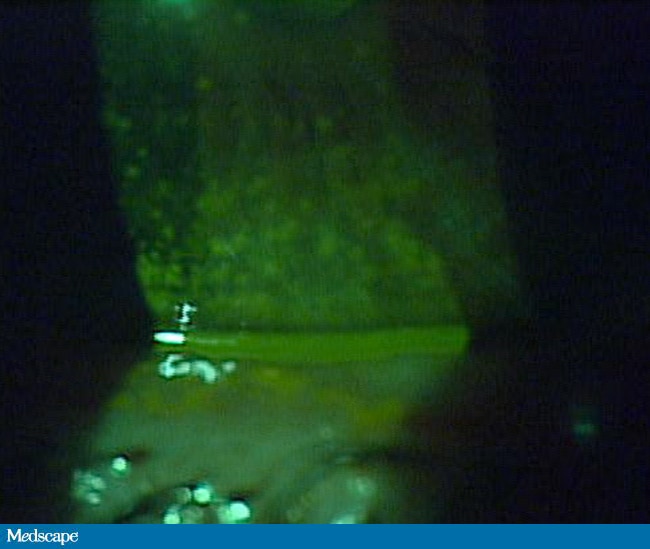 Figure 1. Photograph showing diffuse punctate epitheliopathy.
Diagnosis and Clinical Course
The patient has chronic dry eye secondary to Sjögren syndrome. Sjögren syndrome is an immunologic condition that attacks the exocrine glands. Ocular manifestations include moderate to severe dry eye.[1]
The patient wears PureVision® 2 contact lenses to correct her refractive error and to act as bandage contact lenses. The lenses have the following parameters: OD +5.00 D, BC 8.6, Dia 14.0; OS +2.00 D, BC 8.6, Dia 14.0. It was a monovision fit, with her right eye corrected for near vision and her left eye corrected for distance vision. We tried several lenses in the past, and this lens seemed to deposit the least, provide her with the best visual acuity, and was easiest for her to handle.
Soft contact lenses helped the patient more than any other treatment by making her eyes more comfortable and thus regain functionality. She is currently using a multipurpose disinfecting solution containing HydraGlyde® that has been proven to minimize lipid deposition.[2]
Previous treatment options included various artificial tears, cyclosporine, topical corticosteroids, Lacrisert®, and punctal plugs. Autologous serum drops were also discussed, but the patient declined to move forward with that treatment option.
Medscape Optometry © 2013  WebMD, LLC

Cite this: A 57-Year-Old Woman With Sjögren Syndrome - Medscape - Oct 28, 2013.