ORLANDO, FL — Providers who see patients with heart failure know there's far more to the Affordable Care Act (ACA) than the insurance "marketplaces" those patients have been hearing about. The provision that emerged as a continuing theme of last month's Heart Failure Society of America (HFSA) 2013 Scientific Meeting: the Hospital Readmissions Reduction Program (HRRP), which authorizes the Centers for Medicare & Medicaid Services (CMS) to dock diagnosis-related group (DRG) reimbursements by a fraction for hospitals failing to meet a 30-day all-cause readmission benchmark for their discharged heart-failure patients.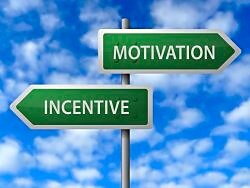 No one at the meeting was heard staunchly defending how the metric in its current form is faring as a quality measure or target for improvement. Voices supporting its use in some form tended to be from academics and thought leaders at the reins of the meeting's formal debate,[1] several symposia,[2,3] and a plethora of abstracts dedicated to the subject.
The audience was almost entirely aligned against it, at least by one measure. Before the popular staged debate on the assertion that 30-day readmission is an "appropriate" measure of heart-failure quality of care, comoderator Dr John R Teerlink (University of California San Francisco and San Francisco Veterans Affairs Medical Center) asked those in the audience of hundreds to raise their hands if they agreed.
Three or four hands went up, according to one estimate. When the same was asked of those who disagreed, what seemed like all the other hands in the room shot up.
This is a gigantic distraction, a flawed metric.
"We're stuck with this metric," acknowledged Dr Marvin A Konstam (Tufts University, Boston, MA), comoderator of one of the symposia.[2] He said providers are "trying the best they can" to modify and innovate care systems to meet the rehospitalization benchmark. "But my own view is that this is a gigantic distraction, that it's a flawed metric. It's not a quality measure, it's arbitrary in a number of different ways, [and] it has unintended consequences."
But maybe it should be considered "an intermediate step to where we need to be going" to serve these high-risk heart-failure patients—for example, he said, integration of care delivery systems, an approach brought up a number of times at the meeting.
Most of the meeting's presentations on the metric and penalty system conveyed acceptance, sometimes grudging, with hope that its deficiencies can be worked out.
Heartwire from Medscape © 2013  Medscape, LLC

Cite this: Steve Stiles. CMS Penalties for 'Excess' HF Readmissions: Quality Incentive or 'Gigantic Distraction'? - Medscape - Oct 21, 2013.