ORLANDO, FL — Providers who see patients with heart failure know there's far more to the Affordable Care Act (ACA) than the insurance "marketplaces" those patients have been hearing about. The provision that emerged as a continuing theme of last month's Heart Failure Society of America (HFSA) 2013 Scientific Meeting : the Hospital Readmissions Reduction Program (HRRP), which authorizes the Centers for Medicare & Medicaid Services (CMS) to dock diagnosis-related group (DRG) reimbursements by a fraction for hospitals failing to meet a 30-day all-cause readmission benchmark for their discharged heart-failure patients.
No one at the meeting was heard staunchly defending how the metric in its current form is faring as a quality measure or target for improvement. Voices supporting its use in some form tended to be from academics and thought leaders at the reins of the meeting's formal debate [1], several symposia [2,3], and a plethora of abstracts dedicated to the subject.
The audience was almost entirely aligned against it, at least by one measure. Before the popular staged debate on the assertion that 30-day readmission is an "appropriate" measure of heart-failure quality of care, comoderator Dr John R Teerlink (University of California San Francisco and San Francisco Veterans Affairs Medical Center) asked those in the audience of hundreds to raise their hands if they agreed.
Three or four hands went up, according to one estimate. When the same was asked of those who disagreed, what seemed like all the other hands in the room shot up.
This is a gigantic distraction, a flawed metric.
"We're stuck with this metric," acknowledged Dr Marvin A Konstam (Tufts University, Boston, MA), comoderator of one of the symposia [2]. He said providers are "trying the best they can" to modify and innovate care systems to meet the rehospitalization benchmark. "But my own view is that this is a gigantic distraction, that it's a flawed metric. It's not a quality measure, it's arbitrary in a number of different ways, [and] it has unintended consequences."
But maybe it should be considered "an intermediate step to where we need to be going" to serve these high-risk heart-failure patients—for example, he said, integration of care delivery systems, an approach brought up a number of times at the meeting.
Most of the meeting's presentations on the metric and penalty system conveyed acceptance, sometimes grudging, with hope that its deficiencies can be worked out.
"Measurement as the Metric"
One notable exception: Dr Lynne Warner Stevenson (Brigham and Women's Hospital, Boston, MA), invited to be the debate's contrarian, proposed that healthcare performance measurement is an inconsistently reliable discipline at best, but "we can be certain that measurement itself improves our performance." For now, she said in making her case, "I would suggest that measurement be the metric." Each center should measure processes within its own programs, "and individual programs can have goals for improvement."
Clarifying her personal views after the debate, Stevenson said in contrast to penalties as a motivator, "I think measurement is key. If we look at surgical outcomes, for instance, there's not yet been a penalty for a hospital that has a bad surgical outcome, but public reporting certainly has had a fair amount of impact. I'm frankly very concerned about [the motivation] being financial."
It was the penalties "that got the hospitals' attention," she acknowledged. But it's best to avoid "a large penalty and a high bar," or the system won't work. "We can't have large financial penalties for just one metric."
HRRP went into effect October 1, 2012, the start of fiscal year (FY) 2013; over the next 12 months it identified 2211 hospitals that lost up to 1% from their HF-related DRG Medicare payments for exceeding a 30-day readmission rate determined by a formula CMS developed, observed Dr Gregg C Fonarow (University of California Los Angeles) as protagonist in the debate with Stevenson. The penalty climbs to a maximum of 2% in FY 2014 and 3% in FY 2015 and thereafter.
The program also covers MI and pneumonia discharges and in 2015 will expand to include acute chronic obstructive pulmonary disease and elective total-hip arthroplasty and total-knee arthroplasty [4].
Fonarow spelled out his personal take on the penalty system during the debate's Q and A. "As long as it's a modest penalty—there are many hospitals making decisions about whether to buy an MRI scanner, whether to open more cath labs or do more procedures, that have a substantial minority population. This [penalty system] puts the incentives elsewhere to potentially have a heart-failure disease-management program to improve the transition of care for patients. So I think it has the potential to actually reduce some of these traditional disparities we've seen in care quality and outcomes by aligning incentives that may be more patient-centered."
It has the potential to actually reduce some of these traditional disparities we've seen in care quality and outcomes.
Speaking with heartwire , Fonarow said before HRRP, hospitals had few reasons to be creative about preventing readmissions "and very little incentive to implement effective strategies." It's appropriate to provide incentives so we're "not just asking individuals to voluntarily do the right thing but to actually have a degree of accountability in the finances and not be rewarded for poor care."
But it will be important "to constantly monitor the measures and evaluate for unintended consequences." And the financial incentives should target "meaningful process measures that are linked to outcomes" and include readmissions as well as mortality.
"You can't improve something unless you're actually measuring it and you're motivated to actually change it," he said. "I do think overall the benefits of the measure outweigh the potential downsides. That doesn't mean I don't think it could not be improved upon."
Why Did HRRP Target Readmissions?
Steadily rising readmission rates over the past 20 years have helped make them a "tempting target" for policy makers, according to Dr Karen E Joynt (Brigham and Women's Hospital and Harvard School of Public Health, Boston, MA). There are also four "perceptions" that have helped focus that attention.
Speaking at a symposium dedicated to the topic, Joynt said the first perception is that early readmission represents a failure of clinical care. She said nationwide, Medicare HF readmission rates are 19.6% at 30 days, 34% at 90 days, 44.8% at six months, and 56.1% at one year.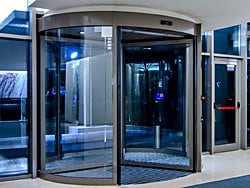 "You could argue about whether or not it represents a failure of hospital care vs outpatient care, but it certainly suggests that we're not doing an optimal job taking care of patients if one-fifth of them are back in the hospital after a month and one-half are back within a year."
We're not doing an optimal job . . . if one-fifth of [patients] are back in the hospital after a month and one-half are back within a year.
Perception 2: Readmissions are costly, and efforts to prevent them are needed to rein in the country's healthcare bill. (In the debate, Fonarow said readmissions are responsible for most of total HF-related costs.)
Perception 3: 30-day readmission rates vary widely among hospitals even after accounting for variation in patient and hospital characteristics. In 2009, she noted, the metric for HF patients exceeded 30% at 1000 hospitals but came in under 20% at 600 centers.
Perception 4: The HF readmissions are preventable, as many as one-fourth to two-thirds of them, according to some estimates. Joynt said the proportion is more like 5% to 10% if limited to readmissions that could be averted by improvements in hospital care. "Either way, some of these readmissions are preventable, and we're not doing a very good job preventing them."
A Metric Worth Measuring?
Dr Randall C Starling (Cleveland Clinic, OH), another symposium speaker, agreed with Fonarow that much of the metric reflects quality of care. "There are clearly unplanned, avoidable readmissions" that represent the opportunity for improvement by, for example, paying closer attention to medications.
But the metric has been highly criticized for not accounting for planned readmissions, which are not rare. At his center, Starling said, 17.4% of readmissions after HF discharges were planned to allow CABG, valve, or noncardiac surgery, staged PCI, arrhythmia ablation, or other procedures.
The CMS notes that an algorithm to account for planned readmissions in HRRP determinations will be introduced for 2014 [4].
But the faults of 30-day readmission as a quality measure were a cornerstone of Stevenson's arguments in the debate. Readmission "is a weak metric for quality of care, it is an unjust metric for comparing centers, [and] it has a mixed impact on what we care about."
Symposium speaker Dr Steven A Farmer (Northwestern University, Chicago, IL) contended that 30-day rehospitalization "is a measure of health-service utilization and not necessarily quality" and penalizes hospitals on that basis. As applied, he said, the metric does not adequate adjust for differences in case mix across hospitals and punishes those that take higher-risk patients.
Hospital care processes might be overlooking much of that higher risk. According to Dr Zubin J Eapen (Duke University, Durham, NC), another symposium speaker, 30-day readmissions among patients discharged from HF hospitalizations are caused by heart failure in only 37% of cases and by other issues the rest of the time. Despite best efforts against heart failure to cut the readmission risk, he said, "we may not be treating comorbidities as well."
Or it could be disease severity and acuity at the index admission that determines readmission risk, suggests a pair of analyses presented at the HFSA sessions [5,6]. Almost 18% of 586 of heart-failure discharges from a major urban referral center over one year were readmitted within a month, after a mean of 13.5 days. The only identified independent predictors were longer index hospitalization (p=0.003) and a history of prior admissions within a year, lower systolic blood pressure, treatment with pressors or inotropic agents, and any history of pneumonia (p<0.001 for all).
We may not be treating comorbidities as well.
Hospital processes can address readmissions by, for example, promoting broader use of evidence-based therapy or comprehensive discharge instructions, observed heart-failure nurse Kismet Rasmusson (Intermountain Heart Institute, Salt Lake City, UT), lead author or coauthor on both studies. "But those weren't the things that came out in the multivariate analyses. It was the sicker patients. So even if everyone in the hospital does things perfectly, can we alter readmission rates? We may not, if readmission rates are related to acuity and progressive disease."
Also, few dispute that powerful incentives to address the one metric could create other problems. Starling and Stevenson noted that readmission risk and mortality can track in the opposite direction; so conceivably measures that reduce 30-day readmission risk could increase mortality, and the laudable achievement of cutting 30-day mortality could put a hospital at risk of penalties by pushing up 30-day readmissions.
"Anything we do to have more contact with the patient may ironically come back to increase the frequency of hospitalization," Starling said.
"If you overly weigh one measure over other measures, there can be unintended consequences," Fonarow agreed. Interviewed, he said he "strongly believes" that the incentives should be based on a composite of metrics, "a mix of process measures and outcome measures, and mortality is also critically important."
Other Problems With the Metric
A frequent observation: the readmission metric can disproportionately penalize hospitals that are poor or serve the poor. "The higher the proportion of the underserved in your hospital, the higher your readmission rate," Stevenson said. Such centers are often large, public, nonprofit teaching hospitals, and 60% are in the South. "Even within hospitals that serve a large number of underserved patients, the African American populations have higher readmission rates."
And poorer hospitals often have lower nurse-to-patient ratios, which track inversely with readmission rate. In an analysis published this month, hospitals with higher nurse-patient ratios were 25% less likely to be penalized for 30-day readmissions under HRRP [7]. In a prior study of nearly 40 000 heart-failure discharges, the same group saw a hazard ratio of 1.07 (95% CI 1.05–1.09) for readmission within 30 days for each additional patient per nurse [8].
Fonarow agreed that measures of socioeconomic status might well be appropriate in future adjustments to the metric.
How Can Hospitals Improve Quality Now?
Centers with policies and processes that were instituted without much regard for the postdischarge period have evolved with prodding from HRRP, according to Fonarow. They now have incentives to make patients' transition from in-hospital to follow-up care "safer and more reliable."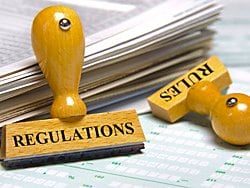 The hospitals, he said when interviewed, "are incentivized to make sure they're not inappropriately discharging a patient prematurely, that patients are leaving with clear instructions, with the right medications, that early follow-up appointments are actually scheduled, that if a patient needs home nursing, it is actually arranged."
In fact, there are solid data suggesting a follow-up physician appointment within a week of heart-failure discharge can cut the risk of readmission. Fonarow cited a 2010 Get with the Guidelines analysis, which he coauthored, showing 12% to 15% drop in 30-day readmission for patients followed up within a week of HF discharge (p<0.01) [9].
Scheduling such follow-up should be part of the discharge process, he said. "That's something that is scalable and sustainable and can be rolled out at hospitals across the country, and we're seeing some early uptake of that, in which more patients are getting early follow-up."
At the debate, Stevenson said, "I think we can set this as a reasonable benchmark now." Early follow-up is entirely safe, applicable to all heart-failure discharges, and benefits a range of outcomes, she said—but not many quality measures are like that.
Track Upstream Outcomes
Processes before hospitalization for heart failure can also influence readmission risk, observed Rasmussen. "When you think of hospitalization, it's a failure of outpatient management," she said. "We have to be able to address appropriate care for the growing heart-failure population across settings."
Along that line, Farmer said rather than risk penalizing hospitals for issues they may be unable to control, "investments in primary care, outpatient cardiology access, and consideration of alternative approaches for treating patients so as to avoid hospitalization in the first place" would likely have an impact on later readmissions.
Interviewed, Fonarow said it might be productive to have HRRP-like incentives for preventing heart failure in the first place by, for example, tracking rates of new-onset heart failure in patients already in the healthcare system.
Limited Crossover
After the debate, Teerlink asked the audience for another show of hands. Who was persuaded that the metric is an appropriate performance measure of evaluating HF quality of care? Perhaps five additional hands went up, no more than a dozen now agreeing with the protagonist.
Stevenson said, "I think Dr Fonarow wins for having moved anyone to the other side."
Heartwire from Medscape © 2013 Medscape, LLC

Cite this: CMS Penalties for 'Excess' HF Readmissions: Quality Incentive or 'Gigantic Distraction'? - Medscape - Oct 25, 2013.