BARCELONA, Spain ― Children with attention-deficit/hyperactivity disorder (ADHD) often have comorbid autistic traits (ATs), which can cause them to face more social difficulties, new research suggests.
Past research has shown that kids with autism spectrum disorder (ASD) often have comorbid ADHD. However, a new study suggests that the reverse may also be true.
The study of 469 children showed that significantly more of those with ADHD had ATs compared with their peers without ADHD. In addition, the group with both ADHD and ATs had significantly more psychopathologic, neuropsychological, and interpersonal deficits, as well as more emotional dysregulation.
"We showed that some children who do not fulfil the criteria for autism have a lot of similar social difficulties and interpersonal dysfunction. That might be something that's important to recognize," principal investigator Joseph Biederman, MD, told Medscape Medical News.
"I would tell clinicians to pay attention to this possibility. It represented about 20% of our children with ADHD," added Dr. Biederman, who is from the Clinical and Research Program in Pediatric Psychopharmacology at Massachusetts General Hospital in Boston and from the Department of Psychiatry at Harvard Medical School in Cambridge, Massachusetts.
The investigators note that identifying ADHD-AT children "heralds the opportunity for early recognition" and for individualized interventions.
"Our ability to recognize impairment related to traits of autism in children with ADHD will help inform future work targeted at identifying biomarkers ― neurobiological and genetic ― and the environmental factors associated with this potentially distinct subtype of ADHD," they write.
The study was presented here at the 26th European College of Neuropsychopharmacology (ECNP) Congress.
Symptom Possibilities
"Twin, family, and linkage studies indicate that [ADHD and ASDs] share a portion of their heritable etiology," write the investigators.
"These findings raise the possibility that some children with ADHD may manifest symptoms of autism even in the absence of a full-fledged disorder," they add.
As reported earlier this year by Medscape Medical News, a study published by researchers from Baltimore, Maryland, showed that nearly one third of the kids studied who had ASD also met diagnostic criteria for ADHD.
For the current study, the investigators sought to "address the implications of autistic traits in ADHD youth without a diagnosis of autism." In addition, they hypothesized that children with both would show higher levels of general disability and interpersonal deficits.
"We have been aware for a long time that some of those with ADHD have behaviors that look differently than what you would expect. They do not have a lot of social wisdom and have difficulties interacting, even though they do not fulfil criteria for autism," said Dr. Biederman.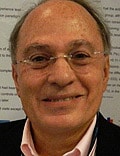 "I'm a researcher who also sees patients. And this is an issue that we have not yet really put our finger on," he added.
The investigators enrolled 242 kids with ADHD and 227 kids without the disorder (mean age, 11.3 years; 99% white). None of the participants had been diagnosed with ASD.
All completed the Kiddie Schedule for Affective Disorders and Schizophrenia–Epidemiologic Version to assess psychiatric comorbidity, and completed the Social Adjustment Inventory for Children and Adolescents to assess psychosocial functioning.
ATs were assessed using the following 3 subscales from the Child Behavior Checklist (CBCL): withdrawn, social, and thought problems. A positive AT profile was defined as having a combined T- score of 195 or more from the 3 subscales.
Scores on the CBCL subscales of anxiety/depression, aggression, and attention were used to measure emotional regulation deficits. A battery of other tests was used to measure family and intellectual functioning.
Significant Deficits
Results showed that 18.18% of the children with ADHD had a positive AT profile vs 0.87% of those without ADHD (P < .01).
Although there were no significant differences in ADHD core symptoms between the subgroup with ADHD and a positive AT profile and the subgroup with ADHD without ATs, the first subgroup did have significantly higher rates of being clumsy P < .05) and of fighting with and rejection by others (P < .005 for both).
This subgroup also had significantly higher rates of social disability (68.6%) compared with the healthy control group (6.8%, P < .0001) and compared with the ADHD-only subgroup (34.9%, P < .005); and they had significantly higher rates of severe emotional dysregulation (72.7% vs 0% [P < .0001] vs 6.6% [P < .005], respectively).
In addition, the ADHD-AT subgroup had significantly more disruptive behavior, mood, multiple anxiety, and language disorders than did either of the other groups.
Finally, the ADHD-AT subgroup had significantly worse scores than the ADHD-only group on the Wechsler Intelligence Scale for Children–Revised Full IQ test, the freedom from distractibility test, digit symbol scales, block design, and Wisconsin Card Sorting Test Errors subtest.
"Findings reveal that ATs are present in children with ADHD and that their presence heralds a significantly more compromised clinical presentation," write the investigators.
"It also shows that these children may need more psychosocial support than we are accustomed to providing," said Dr. Biederman.
Some of the results were published recently in Pediatrics.
"Interesting Study"
Rosa Calvoescalona, MD, PhD, child and adolescent psychiatrist in Barcelona, Spain, told Medscape Medical News that this was an interesting study ― and something she has witnessed in her own clinical practice.
"I have seen that some ADHD patients have social dysfunction. But this type of social cognition is in a domain that is seen not only in autistic patients but also in other disorders, such as schizophrenia. So I'm not sure if these are definitely autistic traits or just traits of concern," she said.
Dr. Calvoescalona, who was not involved with the research, also added that she wished the investigators had included a comparison group of children who had been diagnosed with autism, a point that the authors also noted as a study limitation.
"I think that would have given more valuable results," she said.
The study was funded by grants from the National Institute of Mental Health and by the Pediatric Psychopharmacology Research Council Fund. Dr. Biederman reports that he is currently receiving research support from APSARD, the Department of Defense, ElMindA, McNeil, Shire, and Vaya Pharma/Enzymotec.
26th European College of Neuropsychopharmacology (ECNP) Congress. Abstract P.7.b.002. Presented October 8, 2013.
Medscape Medical News © 2013 WebMD, LLC

Send comments and news tips to news@medscape.net.
Cite this: Kids With ADHD Often Show Autistic Traits - Medscape - Oct 16, 2013.