A checklist in the neonatal intensive care unit (NICU) specifically designed for the palliative care of terminally ill neonates not only helps to ensure that babies receive quality compassionate care, it also benefits parents.
"To avoid healthcare and information disparities among our patients and their families, checklists and other forms should be present on the chart of every baby who receives palliative care in the NICU," said Karen McDonald, DNP, from Christiana Care Health System in Newark, Delaware.
She presented the findings at the National Association of Neonatal Nurses 29th Annual Educational Conference in Nashville, Tennessee.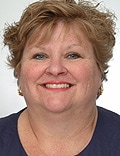 Dr. McDonald and her colleagues say they became "very passionate" about palliative care and decided to learn more about it so that they could start their own team.
A team approach to palliative care has been shown to improve neonatal pain management, reduce the number of procedures that are performed, and produce better quality care during the end-of-life period.
"We wanted to know what was being done in our NICU prior to starting the palliative care team, so we created a data collection tool that looked at demographics and whether or not parents were involved in their child's end-of-life care and pain control," she told Medscape Medical News.
To get a better idea about the end-of-life care provided in the NICU, the researchers conducted a retrospective chart review of a convenience sample of 40 patients who died.
It became very clear to me that if something was not on the checklist, it did not get done.
"We have a nursing checklist to make sure that everything gets done before the baby is sent to the morgue, but as I was looking over the data to see what they actually looked like, it became very clear to me that if something was not on the checklist, it did not get done," she said.
Dr. McDonald did find, however, that 68% to 80% of important interventions related to parental involvement in their infant's end-of-life experience were completed when a checklist was present at the bedside.
The benefits of palliative care to the parents include helping them feel empowered to make decisions and giving them a better understanding of their child's prognosis, Dr. McDonald said.
Things that were done consistently were taking pictures of the baby after death to be given to the parents, providing a memory box for the parents, and letting the parents hold the baby when the baby was dying.
But if important interventions were not on the checklist, they were not completed on a routine basis, including pain control, making sure the parents were told about compassionate extubation (where the baby is taken off life support and allowed to die naturally), and having a do-not-resuscitate order on the patient's chart.
"For example, we found that the majority of infants received pain medication as a bolus during end of life, without using a pain scale," she said.
Dr. McDonald's nursing colleagues say they are surprised that many of these things are not routinely done, and welcome the idea of a bedside checklist to make sure that they are being carried out.
"When they hear about my checklist, the response is, 'Wow, I can't believe those things weren't being done consistently'," she said.
"Palliative and end-of-life care is one of the important services that we as neonatal care nurses and neonatal nurse practitioners provide, and research has shown better coping skills for parents if consistent end-of-life care is provided. A checklist helps these things to be accomplished," she explained.
Amy Knupp, MSN, RN, from Akron Children's Hospital in Ohio, commented on this work for Medscape Medical News.
"This poster emphasizes the benefits of palliative care for patients and families. Use of a checklist during this time allows for standardization and equality in the care provided. Additionally, it promotes the use of evidence-based practices on a consistent basis," she said.
Dr. McDonald and Ms. Knupp have disclosed no relevant financial relationships.
National Association of Neonatal Nurses (NANN) 29th Annual Educational Conference: Abstract 1068. Presented October 3, 2013.
Medscape Medical News © 2013 WebMD, LLC

Send comments and news tips to news@medscape.net.
Cite this: End-of-Life Checklists Improve Care - Medscape - Oct 07, 2013.