Dietary patterns during pregnancy and in the first 5 years of life have important effects on children's mental health, results from a large Norwegian cohort study suggest.
Children who ate more unhealthy foods, defined in the study as chips, buns, cakes, waffles, chocolate, cookies, sweets, soda, ice cream, popsicles, bread with jam or honey, pizza, and soda with artificial sweeteners, had higher levels of internalizing behaviors such as worry, sadness, crying, and anxiety, as well as externalizing behaviors, including aggression, tantrums, hyperactivity, and defiant behavior.
In comparison, children who ate more healthy foods, defined as white fish, oily fish, boiled and raw vegetables, fruit, bread with fish products, eggs, bread with meat, Norwegian brown cheese, and fish products, had lower levels of these problem behaviors.
What the mothers ate during their pregnancy also affected these behaviors. An unhealthy prenatal diet consisting of higher intake of processed meats, refined cereals, sweet drinks, and salty snacks predisposed offspring to more behavioral problems, whereas a healthy diet, consisting of higher intake of vegetables, fruit, high-fiber cereals, and vegetable oils, was associated with fewer behavioral problems in the children.
The findings are published in the October issue of the Journal of the American Academy of Child and Adolescent Psychiatry.
Growing Evidence
The study is one of many that have been published in the last few years suggesting that low-quality diet is a risk factor for common mental disorders such as depression and anxiety, lead author Felice Jacka, PhD, from Deakin University and the University of Melbourne, Australia, told Medscape Medical News.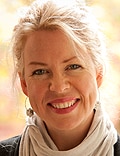 As reported by Medscape Medical News, a cohort study of almost 9000 adults in Spain found that those who consistently consumed "fast food," such as hamburgers and pizza, were 40% more likely to develop depression than participants who consumed little to none of these types of food. That study also found that depression risk rose as more fast food was consumed.
"We and others have published many studies that have examined children, adolescents, and adults, and results have been largely concordant, but no studies had examined the possible relationship of maternal diet or diet very early in the life span on mental health outcomes in children," Dr. Jacka said.
An earlier study by Dr. Jacka and her group, and reported by Medscape Medical News at the time, concluded that a whole diet characterized by vegetables, fruit, whole grains, and high-quality meat and fish might help ward off depression and anxiety, whereas a so-called Western diet high in refined or processed foods and saturated fats may increase the risk for depression in adult women.
In the current study, she and her team analyzed data on 23,020 women and their children who were participants in the Norwegian Mother and Child Cohort Study.
Data were collected from a 225-item food frequency questionnaire (FFQ) that was sent to the mothers at various intervals during pregnancy and when the children were 6 months and 1.5, 3, and 5 years old.
The research team made adjustments for several variables, including sex of the child, maternal depression, maternal and paternal age, level of education attained by the mother, household income, maternal smoking status before and during pregnancy, the mother's parental locus of control, and marital status.
The children's diet was assessed with a 36-item FFQ, and their behavior was assessed with a short form of the Child Behavior Checklist.
When adjusted for the variables, both an increased intake of unhealthy foods and a decreased intake of nutrient-rich foods in early childhood and prenatally were independently linked to a higher incidence of internalizing and externalizing behaviors in the children.
Possibility of Prevention
"The average age of onset for common mental disorders is less than 13 years, so if we want to consider possibilities for prevention, and I certainly do, then we need to identify potentially modifiable risk factors very early in the life span," Dr. Jacka said.
"There are a plethora of data now to show that nutritional exposures in utero and early childhood affect the risk for somatic disease later in life," she said.
Establishing causality would be difficult to do in a randomized controlled trial (RCT), but the researchers think they have found another way to test the effect of diet on depression and anxiety.
"It would not be ethical to conduct a study where people are randomized to an unhealthy diet. However, our research team is currently conducting the first RCT to examine the efficacy of dietary improvement as a treatment strategy in major depressive disorder, and the findings from this study may yield insight into causal processes.
"We are also conducting a number of studies examining potential mediating factors, such as inflammation, oxidative stress, neurotrophins, and hippocampal volume, which may explicate possible causal mechanisms," Dr. Jacka said.
She added that a recent trial suggests that eating a Mediterranean diet is helpful in preventing depression.
"Given the very large burden of common mental disorders worldwide and the possibility of prevention that these data suggest, improving the food environment at the population level is an urgent imperative that needs to be taken more seriously by policy makers," Dr. Jacka said.
She added that clinicians should emphasize the importance of good diet and nutrition during pregnancy and early childhood, not only for the physical health of children but also for their mental health.
Preliminary Data, Difficult to Interpret
Medscape Medical News asked Steven A. Abrams, MD, professor of pediatrics at Baylor College of Medicine in Houston, Texas, to comment on this study.
"I would say that these data can be seen as preliminary only," Dr. Abrams said.
"Association studies of complex behavioral outcomes with feeding behaviors are difficult to interpret, even in large populations. Clinicians can consider this indicative of the importance of a healthy diet in early life, but not definitive related to a cause-and-effect relationship between any particular eating behaviors and long-term outcomes," he added.
Scott Benson, MD, a child psychiatrist in private practice in Pensacola, Florida, agreed that the study is a reminder of the importance of a healthy diet in early life.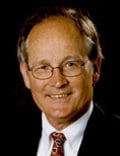 "Although the findings are applicable only to the Norwegian population, they do remind us that diet is very important for overall health," Dr. Benson told Medscape Medical News.
"The effect size is not gigantic and reflects the idea that what we eat is important, but it certainly is not as life critical. If we got everyone to eat healthy food, it's not going to prevent as much of these illnesses that we see. What pregnant woman in this era is going to eat unhealthy foods? What does that say about her character? I think the take-home message from this study is yes, people should eat healthy, and we should create systems in our society to encourage healthy eating," he said.
This study was funded by the Brain and Behaviour Research Institute. Dr. Jacka, Dr. Abrams, and Dr. Benson report no relevant financial relationships.
J Am Acad Child Adolesc Psychiatry. 2013;52:1038-1047. Abstract
Medscape Medical News © 2013 WebMD, LLC

Send comments and news tips to news@medscape.net.
Cite this: Poor Prenatal Diet Linked to Kids' Behavioral Problems - Medscape - Oct 07, 2013.