ORLANDO, Florida — Researchers report that subanesthetic doses of propofol provide a safe and effective abortive treatment for pediatric migraine.
"Propofol is a general anesthetic and has been used to treat migraines in adults with success," lead author David Sheridan, MD, a pediatric emergency medicine specialist at Oregon Health and Science University and Doernbecher Children's Hospital in Portland, Oregon, said here at the American Academy of Pain Management (AAPM) 24th Annual Clinical Meeting.
Pediatric migraine, a common reason for children to come to the emergency department, has been problematic to treat.
"Kids with migraine have limited treatment options; the meds we do have don't work very well and they also make the kids so drowsy and sedated that they fall asleep and stay in the emergency room for 3 hours or more," Dr. Sheridan told Medscape Medical News.
"I wondered if there was anything else out there that seemed effective and could help shorten the turnaround time in the ER [emergency room] and found a report on 77 adults where propofol had been effective for migraine. One night in the pediatric ER we had a very difficult migraine that wasn't responding to anything, so based on that report we tried propofol and it worked beautifully," he said.
In his poster presentation here, Dr. Sheridan detailed his team's subsequent experience with propofol in 7 children with migraine headache who were treated with subanesthetic doses of propofol in the emergency department between January 2010 and July 2011.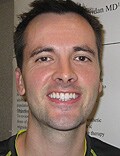 The treated patients were compared with a similar number of age- and sex-matched controls who received standard abortive migraine therapy with combined use of a nonsteroidal anti-inflammatory medication, diphenhydramine, and prochlorperazine.
A similar proportion (29%) of the children in both groups were also taking daily migraine prophylaxis.
The mean ages were 12.3 years (range, 9.2 to 15.4 years) in the propofol group and 14.7 years (range, 12.6 to 16.8 years) in the control group. The majority (71% in both groups) were female.
The average total dose of propofol was 1.71 mg/kg, and the average bolus dose was 0.56 mg/kg.
Compared with the children who received standard abortive migraine therapy, the children treated with propofol achieved significantly greater reduction in pain scores as measured on a self-reported visual analogue scale (VAS).
The mean reductions in the VAS pain score were 80% for the propofol group and 60% for the control group (P = .02).
Patients treated with propofol also had a shorter length of stay in the emergency department than those receiving standard treatment (122 minutes vs 202 minutes), Dr. Sheridan said.
No Adverse Effects
"This is the first study of subanesthetic propofol for acute migraine in the pediatric population, and overall, the children really responded very well," he said.
"The dose we used for migraine headache is about a quarter to a half of the dose that we use for sedation, so the patients actually never fell asleep. There were none of the side effects of propofol that you might see when you use it in higher doses, like lowering blood pressure or respiratory rate. The drug is safe if used in a controlled setting, like the ER," Dr. Sheridan said.
"Probably about 1 to 2% of all pediatric visits to the ER are for headaches and a large majority of those are migraine, so there are thousands a year," he concluded. "This is a small initial study, and bigger studies need to be done before propofol can be widely accepted for abortive treatment of pediatric migraine, but it seems promising at this point."
A "Real Step Up"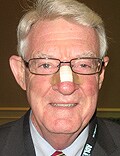 Forest Tennant, MD, DrPH, a pain management specialist and director of the Veract Intractable Pain Clinic in West Covina, California, called the study "excellent and important."
"For those persons who become familiar with the drug, it's a real advance because you just hate to give kids steroids, you hate to give them any of the triptans … you hate to give them opioids, and this would be a very safe option," Dr. Tennant commented to Medscape Medical News.
"The physician would have to become familiar with how to use propofol, but to me this is one of those agents that would be great in the clinic or the emergency room or the pediatric clinic. It would be safe and easy to use, and certainly the data they have come up with here are impressive. I think it's a real step up," he said.
Dr. Sheridan and Dr. Tennant have disclosed no relevant financial relationships.
American Academy of Pain Management (AAPM) 24th Annual Clinical Meeting. Abstract #3. Presented September 27, 2013.
Medscape Medical News © 2013 WebMD, LLC

Send comments and news tips to news@medscape.net.
Cite this: Propofol Effective for Pediatric Migraine - Medscape - Oct 01, 2013.