The recent European approval of alemtuzumab (Lemtrada, Genzyme/Sanofi) means that there will soon be another new and exciting tool in the multiple sclerosis (MS) armamentarium. But how will this seemingly very effective agent fit in to current treatment?
On the eve of a major MS meeting, the European Committee for Treatment and Research in Multiple Sclerosis (ECTRIMS) Congress, taking place next week in Copenhagen, Denmark, Medscape Medical News asked several MS experts to give their views on this question, as well as how they use the various different agents that are currently available.
Alemtuzumab is the fifth new and novel treatment to be introduced for MS in recent years, following 3 oral products and the other monoclonal antibody, natalizumab (Tysabri, Biogen/Elan). It is also currently under consideration for approval by the US Food and Drug Administration (FDA), with a decision expected as soon as next month.
Most patients with MS are still managed on the platform drugs — β-interferons and glatiramer (Copaxone, Teva) — that are regarded as mildly effective with only mild adverse effects. The new oral drugs are now becoming available and are perceived as being somewhat more effective than the platform drugs, but with greater adverse effect issues. Natalizumab and alemtuzumab are regarded as much more effective than other therapies, but this comes at the price of some serious averse effect concerns with both agents.
Most experts polled said they view alemtuzumab as an alternative to natalizumab in patients who are not responding to the first-line drugs.
MS Drugs at a Glance
Platform drugs: Given by injection, used in most patients as first-line therapy; mildly effective, benign side effects.
Interferon-β (Avonex, Biogen Idec; Rebif, EMD Serono/Pfizer)

Glatiramer acetate (Copaxone, Teva)
New oral drugs: Perception of greater efficacy; moderate adverse effect concerns.
Fingolimod (Gilenya, Novartis): Studies showed a 38% to 52% reduction in relapse rate vs low-dose interferon-beta 1a (Avonex). Not suitable in the setting of cardiac conditions. Causes temporary bradycardia. Ophthalmologic examination recommended for macular edema.

BG-12 (Tecfidera, Biogen Idec): Reduced relapse rates by approximately 50% over placebo. Main adverse effects: flushing of the skin and gastric disturbances.

Teriflunomide (Aubagio, Genzyme/Sanofi): Shown to reduce relapse rate by about 30% compared with placebo. Adverse effects: nausea and diarrhea, increased liver enzyme levels, hair thinning and loss. Contraindicated in pregnancy.
Monoclonal antibodies: Highly effective but greater safety issues.
Natalizumab (Tysabri, Biogen/Elan): Reduced relapse rate by 68% vs placebo, reduced disability and new lesion formation. Major adverse effect issue: possible development of fatal brain infection, progressive multifocal leukoencephalopathy (PML).

Alemtuzumab (Lemtrada, Genzyme): Shown 50% reduced relapse rate and 42% reduced disability progression vs high-dose interferon-β (Rebif). Given in 2 treatments, 1 intravenously over 5 days, then a second over 3 days 1 year later. Main safety concerns: autoimmune thyroid problems and idiopathic thrombocytopenia purpura (ITP); patient will require monitoring for these conditions.
Lily K. Jung Henson, MD, Swedish Medical Center, Seattle, who participated in one of the alemtuzumab phase 3 trials, says: "If a patient is doing well on β-interferons, I would leave them alone. I would only change their medications if they were failing. For me, the side-effect profile of alemtuzumab will limit its use in patients with early disease.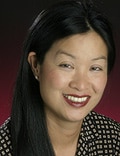 "But for aggressive disease — when the patient is not responding to the first-line drugs — this would be a good option," she adds. "I think it will be a substitute for natalizumab. Both are very effective but have high risks of side effects, so I will reserve them for situations where the risk of the disease outweighs potential side-effects."
Eva Havrdova, MD, Charles University, Prague, Czech Republic, agrees. "I would only use natalizumab or alemtuzumab in those patients who need escalation of therapy because their disease is progressing. Many patients have been stable on interferons for 10 to 15 years. So why would you expose them to the side effects of these new drugs? "
Mark Freedman, MD, University of Ottawa, Canada adds: "I use interferon/Copaxone first; then fingolimod or possibly natalizumab. I will keep alemtuzumab for more advanced cases or significant breakthrough. A little breakthrough, fingolimod; a lot of breakthrough, alemtuzumab. Why use a cannon when a pop gun will work?"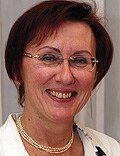 Change in Strategy Occurring 1
But Professor Alastair Compston, FRCP, Cambridge University, United Kingdom, who has pioneered the development of alemtuzumab for MS, feels differently. He believes treating patients aggressively early on is the way to go.
"The conventional conservative view would be to keep alemtuzumab for second-line use where patients are failing on β-interferons/Copaxone or those who present with very active disease, and that is understandable. But I think it is the wrong approach."

He says there is radical change in strategy occurring in MS. "In the past, the culture has been to reserve the most effective agents until all else has failed. But this carries with it the risk of waiting too long and losing the window of opportunity. We are starting to realize that when patients get to advanced stages it is too late, and that the time to intervene with highly effective therapies is in the early stages. The modern view of MS is becoming 'You have to nail it early'."
He claims this has been recognized by the European Union (EU) in its approval of alemtuzumab, which does not stipulate that it has to be used as second-line treatment. "The EU license says 'active relapsing remitting MS.' This gives the physician enormous freedom to decide how to use it, and includes the possibility of first-line use. In doing this, the authorities have understood for the first time that the dividend for treating MS reduces over time.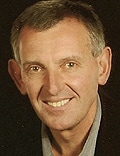 "The closest drug to alemtuzumab is natalizumab," Professor Compston adds. This is very much regarded as a second-line agent, indicated only for patients with highly active disease defined by a specified number of attacks or lesions. The European licensing authority did not go down this route with alemtuzumab. It has taken on board the change of thinking occurring in the MS field of hitting the disease hard in the early stages."
Rebooting the Immune System
Professor Compston was part of a duo who first came up with the idea of using alemtuzumab, which was already available for leukemia, in MS. He describes its action as "cleaning out and rebooting the immune system — it depletes the body of T and B lymphocytes and allows the system to repopulate with a new set of immune cells which are not defective."
He points out that they first tested alemtuzumab in advanced MS with no success. So they moved on to earlier-stage patients from 1999 onward and found startling results. "In our series of patients we have found that 50% actually had improvement on disability scales with this drug. This doesn't happen in MS. Results of the formal clinical trials have also shown impressive reductions in disability, and more than 3000 patients have now been treated worldwide."
The bad news is that the rebooting of the immune system appears to allow the development of some other autoimmune conditions.
"Everyone has a few rogue immune cells which can cause various immune diseases, but they are drowned out by the rest of the immune cells," Professor Compston explains. "By clearing out the system, we seem to have removed the brakes that have been controlling these rogue cells and they are allowed to a get a grip. So we see the development of autoimmune conditions — mainly thyroid disease — - in up to a third of patients."
Other immune conditions that have been seen are Graves disease, idiopathic thrombocytopenic purpura, and Goodpasture syndrome (a kidney disease), but Professor Compston says all these conditions are detectable by monitoring and are treatable in most patients.
Comprehensive Monitoring Needed
"We have to be aware that there is a high possibility of these conditions developing and monitor patients accordingly," he said. "Yes, that is a nuisance. But I believe it is worth it for the benefits seen. I can see that this will make some people cautious but the EU licensing authority have got their heads beyond it and that is because the benefits are considerable. "
Professor Compston says there needs to be a 3-way contract between the neurologist, the company, and the patient when using alemtuzumab.
"The company needs to develop an effective monitoring system. The neurologist has to be responsible and commit to regular monitoring of the patient. This is not a case of just giving the drug and waving goodbye," he added. "And the patient needs to understand the need to comply with the monitoring."
Dr. Jung Henson, however, believes the need for such monitoring is a major challenge for alemtuzumab. "We will have to keep a close eye on the patients to avoid complications, but this may be difficult. Even high-risk patients may not come in to be seen regularly. And the way the drug is dosed — 5-day treatment followed by 3 days 1 year later — will mean patients do not have to come in for treatment. So there is a risk that they will get complacent and not have their regular checks and blood tests. That is the major concern."
She also points out that it is not known for how long patients will need to be monitored. "So far clinical trials have included a 2-year treatment phase including the first 2 dosing periods, then an additional 2- to 3-year extension phase with the option of a third dose if there is disease activity, so the maximum time patients have been followed in a clinical trial is about 4 to 5 years. We don't how long the effects of the drug or the side effects last."
That is also a big concern for Dr. Havrdova. "My issue with alemtuzumab is that no one knows what happens after 2 or 3 years. We already see 20% of patients need a third dose in the third year. That is not an insignificant amount. What happens in the fourth, fifth, tenth year? There is no data on that yet. And what do we do when it stops working?"
"Maybe a few pioneer people will use it early on. But not everyone accepts that we need aggressive drugs in early disease," Dr. Havrdova adds. She suggests that a better strategy would be to monitor patients on the platform drugs for disease activity and identify those patients who are endangered.
"We use quantitative MRI in our center — we can pick more sensitive measures of disease progression. Then we can treat those with activity with the more aggressive treatments. This is better than giving everyone an aggressive drug with side effect issues early on."
She also highlighted that price negotiations for alemtuzumab will be very tricky. "It has been available at a cheap price for leukemia but they are now re-pricing for MS, so it will be expensive. There will be a lot of arguments on this going on at the moment between the company, the government and insurance companies. It could take time to sort out."
Another expert who believes in the "hit it hard early" strategy is Timothy Vollmer, MD, University of Colorado School of Medicine, Denver. "The therapeutic goals are changing," he told Medscape Medical News. "We are moving from slowing the disease down to inducing full remission."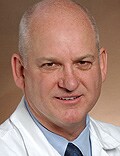 Dr. Vollmer points out that most disease activity is subclinical. "Physicians can't tell by looking a patient what is happening in their brain. Even an MRI once a year is inadequate. You need high-resolution 3D volumetric scans to see brain atrophy. This is not routinely done. If we allow the management to be governed by symptoms we are trading off function in later life. The goal should be to preserve function now so as to reduce lifelong disability. Disability has been correlated with reduced brain volume on MRI, so we can rank the drugs on their effect on inflammation and brain atrophy.
"The trouble with keeping the powerful drugs for advanced disease is that you need some brain reserve left to show improvement. That is why I think we need to treat early to maximize benefit with these drugs," Dr. Vollmer said. "In appropriately selected patients they can be just as safe as interferons, but much more effective."
"We are more aggressive at our center, but we are using the data as it has been published to make decisions," he adds. "I think this is the way it will go in the future. Other experts worldwide think similarly. However, the vast majority of general neurologists are not at this level. We are in the relatively unusual position of having been involved in all the studies. I've seen all the data at investigator meetings — more than that which has been published — so I have more confidence than most."
However, while Dr. Vollmer believes alemtuzumab will be an important therapy, at present he says he would reserve it for more aggressive disease, preferring to use natalizumab or one of the antiCD20 antibodies, not approved yet but available for individual patients in experimental protocols, in earlier patients.
He says all these agents are highly effective, showing a 70% to 80% reduction in relapse rate and a 90% reduction in disease activity, with full remission in some patients. But the monitoring for autoimmune conditions puts him off using alemtuzumab.
Natalizumab Limited by PML
Natalizumab has been available already for a few years, but its use is limited because of the potentially fatal adverse effect of PML. As of March 2013, there had been 343 confirmed cases of PML, with a 23% mortality rate, among more than 112,000 patients taking the drug. But because it has been considered the most highly effective drug for MS, it has remained on the market and is used as a second-line agent for patients needing an escalation of therapy.
Now with alemtuzumab becoming available, natalizumab will have some serious competition.
Dr. Freedman is particularly concerned about the risk for PML with natalizumab. "The risk of PML is about 1 in 500," he said. "Some people accept that risk with an 'it won't happen to me,' head-in-the-sand philosophy. But if there was a 1 in 500 chance of winning the lottery we would all be out there grabbing tickets like there's no tomorrow."
But Dr. Vollmer points out that the risk for PML is far less if patients are selected carefully. He points out that 45% of patients don't carry the JC virus (JCV) that causes PML and can be identified by antibody tests. Because there is a small false-negative rate, 2 tests are recommended at the start of treatment then every 6 months.
"If the patient is JCV-negative, then natalizumab is well tolerated," he said. "There has been one case of PML in a JCV-negative patient but this patient only had one test — they weren't rechecked. If the antibody test is negative every 6 months the risk is miniscule — about 1 in 10,000."
Natalizumab is generally recommended as a second-line agent, but first-line use has not been ruled out in the United States, he adds. "I do use it first-line for JCV antibody–negative patients."
Dr. Havrdova says that in Europe, natalizumab is considered a second-line treatment, and she will use alemtuzumab as an alternative to natalizumab in patients who are JCV positive. "I would use natalizumab first for JCV-negative patients, because it's been around longer, is effective and well tolerated and easy to give — just 1 injection per month. Patients want it, but I would rather they have an antibody test every 3 months for greater awareness of PML risk."
She notes that some patients receiving natalizumab don't want to come off it even when they subsequently test positive for JCV. "Sometimes we let them stay on it and do regular MRIs to check for PML in the brain. But these patients will soon be able to have alemtuzumab instead."
But Dr. Freedman is not convinced by the antibody tests. "We are being told that if a patient tests negative for JCV then they won't get PML. But this is still hypothesis. Yes, there are new ways of risk stratification for PML, but I still don't like having my hands tied with the possibility of my patient getting something I can't treat.
"The idea of saying to a patient: 'OK you've got PML. We've got to stop the drug and hope you don't die' is not a satisfactory outcome," he said. "I think we have to question whether 2 to 3 years of feeling good is worth taking a risk with the rest of your life."
Dr. Jung Henson feels similarly. "PML with natalizumab is a big deal. The autoimmune diseases with alemtuzumab can be relatively easily treated so are not such a big deal."
Dr. Freedman also points out that natalizumab does not tackle the cause of the disease. "It keeps T cells out of the [central nervous system], but it is not actively attacking the disease. So when the drug is stopped, rebound is often seen."
Dr. Freedman is much more impressed with alemtuzumab. "It is a very effective agent. Its results are an order of magnitude above existing data with other drugs seen to date. It is the only one that has proven superiority over high-dose interferon. Alemtuzumab has shown the same greater effect over interferon than other drugs have shown over placebo.
"Yes, it does have issues as you would expect from such an effective agent — but nothing that can't be dealt with by monitoring and that is reassuring," he added. "It is exciting that alemtuzumab got such a nice embrace by the European authorities. I'm hoping Canada will do the same."
But Dr. Freedman still sees alemtuzumab being used primarily in more advanced disease. "It's a big bang for those with advanced disease. Induction therapy for these patients has finally arrived." He says he will also use it in patients who present with an untoward amount of disease at the start. "We've realized the need to hit these patients hard straight away."
Where Do the Oral Therapies Fit in?
The oral drugs are seen as an intermediate option between the interferons/Copaxone and monoclonal antibodies.
"Most of the oral drugs do seem to be more effective than the platform drugs but as they have mostly been tested against placebo they have not been proven to be superior," Dr. Jung Henson says.
She thinks fingolimod is a good first option for patients in whom platform drugs are failing or those who don't want an injection. "The main issues with this drug are that it must be avoided in patients with vascular disease and can cause bradycardia especially after first dose, so there is a requirement for monitoring for 6 hours after the first dose just in case the patient goes into heart block. This puts a lot of clinicians off as they haven't got the staff or resources to do that. But larger centers can do it. We use it a lot."
Dr. Havrdova notes that fingolimod is the only oral treatment available so far in Europe, although teriflunomide was also recently approved. Fingolimod is not licensed for first-line use in Europe, "so I consider it for patients with active disease on interferons/Copaxone."
She says BG-12, already approved in the United States, has been delayed because of issues about cost in the EU. "Again it is related to an existing drug, Fumaderm, marketed for psoriasis. And they want to charge a lot more for it for MS."
Dr. Freedman also highlighted this issue, saying, "I think the Europeans are questioning the similarity of BG-12 to Fumaderm. And what is the point of releasing a drug that costs € 25,000 a year when you can get a chemist to make it for pennies?" He also points out that Fumaderm has been linked to a few cases of PML, "which raises a hypothetical concern for me about BG-12."
Dr. Havrdova notes that in her view, teriflunomide doesn't seem any more effective than injectables and has worse adverse effect issues.
"It is contraindicated in pregnancy and two thirds of patients are women of child-bearing age, so I won't use this drug much," Dr. Havrdova says. Dr. Jung Henson also points out that it has the potential to cause liver toxicity and can cause hair thinning; "that puts a lot of people off, especially women." But Dr. Freedman likes teriflunomide. "It is not licensed yet in Canada, but it looks to have similar efficacy to the interferons and is easier to take."
Dr. Vollmer agrees that BG-12 and fingolimod have the better data of the oral therapies. "All 3 oral agents are approved in US as first line agents. I do switch patients stable on interferon to these new drugs as I think the data suggest they are better. BG-12 was better than Copaxone. Fingolimod was better than low-dose interferon."
What to Offer New Patients?
Dr. Vollmer says for new patients, if they are JCV negative he would offer them natalizumab. If they are JCV positive, he would evaluate their comorbid conditions and, depending on these, give fingolimod or BG-12. If they have comorbid conditions that prevent the use of either of these, then he would use Copaxone or interferon-β.
"So I am really not using Copaxone/interferons much anymore," he said. "I have switched most of my patients to one of the newer agents."
Faced with new patients, Dr. Jung Henson discusses with them all the options and takes into account their preference, their attitude toward adverse effect risks, and their insurance status. "Some of the new oral agents are being used first line by some clinicians," she notes. She estimates that 50% of her patients are receiving platform drugs; 15%, fingolimod; 15%, natalizumab; 15%, BG-12; and 1% to 2%, teriflunomide.
Dr. Havrdova sticks to interferon-β/Copaxone first line. She makes the point that in countries with government-funded health systems, the imminent introduction of generic versions of the interferons will seriously discourage use of the newer drugs. "The biosimilars will be here soon and the costs of β-interferon will plummet, so governments will force everyone to stay with these agents first line."
Dr. Freedman says he also starts with the interferons or Copaxone but notes that "Our hands are tied somewhat in Canada as we don't have reimbursement for the oral drugs for first-line use."
So a spectrum of different opinion reigns supreme. But what comes across loud and clear is the rapid pace of drug development in the MS field.
As Professor Compston notes, "The whole story of MS in the last 20 years has been one of astonishing success. We have gone from having no treatments to having a rich landscape of drugs now available. There is a fabulous choice of treatments now. MS is a generation ahead of other neurological diseases in this respect."
Dr. Vollmer and Dr. Havrdova have been involved in the development of all the new MS agents. Dr. Vollmer consults for most of the companies in the field. Dr. Jung Henson was principal investigator in the CARE MS 2 Phase 3 trial of alemtuzumab and also had a major involvement in fingolimod and BG-12 trials. Dr. Freedman was involved in both CARE MS 1 and 2 trials of alemtuzumab and in the clinical development of most of the new drugs. He has received consulting fees from most companies in the MS field. Professor Compston pioneered the development of alemtuzumab for MS but does not hold any patent rights.
Medscape Medical News © 2013 WebMD, LLC

Send comments and news tips to news@medscape.net.
Cite this: Which MS Drug for Which Patient? The Debate Intensifies - Medscape - Sep 27, 2013.