Cognitive behavioral therapy interventions may help prevent the development of depression in youth at "double risk" for the disorder, new research suggests.
The randomized, multicenter study included more than 300 teen offspring of parents with current or past depression and who had their own history of depressive symptoms.
Results showed that those who underwent a group "cognitive behavioral prevention" (CBP) program had significantly fewer onsets of depressive episodes during nearly 3 years of follow-up than their peers who received usual care.
"We were very pleased to show a sustained effect at 33 months in these kids that were at double risk for depression," lead investigator William R. Beardslee, MD, professor of child psychiatry at Harvard Medical School, in Cambridge, Massachusetts, told Medscape Medical News.
"It was a very long period of time to have an effect from a relatively brief psychosocial intervention for a biological illness," added Dr. Beardslee, who is also director of Baer Prevention Initiatives at Boston Children's Hospital.
He noted that the 2 key study takeaways for clinicians are to think about prevention along with treatment when dealing with adolescents and, when treating adult patients, to ask about their kids and if they need any help with their parenting.
"It's much more effective if we can deliver prevention services than waiting for kids to get ill. I think that's even more important under healthcare reform, where there's a very strong emphasis on prevention."
The study was published online September 4 in JAMA Psychiatry.
Extraordinary Prevention Opportunity
The World Health Organization has reported that depression is currently "the third leading cause of global disease" and projects that the disorder will rise to the number 1 spot by 2030 in high-income countries.
"Depression in adults and in adolescents is a painful and very costly illness," said Dr. Beardlee. "Given that, the opportunity to actually prevent episodes of a major mental illness is an extraordinary opportunity."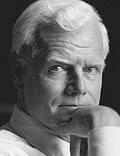 His investigative team enrolled 316 adolescents between the ages of 13 and 17 years at 1 of 4 sites in Massachusetts, Tennessee, Oregon, or Pennsylvania. All of the participants had at least 1 parent or caretaker with current and/or prior depressive disorders. Of these parents, 128 were in an active depressive episode at baseline.
Although the teens themselves had histories of depression and/or current depressive symptoms at baseline, none met criteria for a current depressive disorder. All were randomly assigned to either the CBP program (n = 159) or usual care (n = 157).
The CBP group underwent the Coping With Depression Course for Adolescents, modified for prevention. It consisted of 8 weekly group sessions and then 6 monthly continuation sessions that focused on cognitive restructuring and problem-solving strategies. All participants were followed for an additional 2 years (33 months total).
The main outcome measure was a probable or definite episode of depression, as shown by a score of 4 or more on the Depression Symptom Rating scale, for a duration of at least 2 weeks during the final-month follow-up evaluation.
Study results at the 9-month point, which was right after the end of the continuation sessions, were published in JAMA in 2009. They showed that the CBP group had significantly fewer onsets of depressive episodes than did the usual-care group (21.4% vs 32.7%, respectively; hazard ratio [HR], 0.63; 95% confidence interval [CI], 0.40 - 0.98).
For the current analysis, the investigators sought to assess whether these positive effects could be extended long-term.
"Few trials have measured and found significant prevention effects on diagnoses of depression, and even fewer have shown sustained effects for reducing episodes over several years," they write.
"Current depressive symptoms" was defined as a score of 20 or more on the Center for Epidemiologic Studies Depression Scale (CES-D). The CES-D and the Children's Depression Rating Scale–Revised (CDRS-R) were administered to the teens at each assessment.
Impact of Parental Depression
Results showed that the CBP group had fewer depressive episodes than those in the usual-care group at the 33-month evaluation (36.8% vs 47.7%, respectively).
Interestingly, parental depression at baseline significantly moderated the intervention effect (P = .002), the investigators report.
When their parents were depressed at baseline, there were no significant between-group differences in average episode onset rates in the adolescents.
However, when parents were not depressed at baseline, the CBP group had significantly fewer episode onsets than did the usual-care group (P = .001).
The CES-D symptom scores were significantly better, though, in the CBP group than in the usual-care group when parents were depressed at baseline (P = .02). There were no significant differences between the 2 groups in CDRS-R scores.
Overall, the results showed that on average, the positive effects of the CBP program "persisted for nearly 3 years, such that 1 additional onset was prevented for every 10 participants," report the investigators.
"Important next steps will be to strengthen the CBP intervention to further enhance its preventive effects, improve intervention outcomes when parents are currently depressed, and conduct larger implementation trials to test the broader public health impact…for preventing depression in youth," they add.
Dr. Beardslee noted that it will also be important to try to understand what it is about the parents being depressed that leads to the intervention not having a strong effect.
"We also want to think about strategies, such as getting treatment to the parents or delaying delivering the intervention until the parent's depression resolves," he said.
The study was funded by grants from the National Institute of Mental Health, the National Center for Research Resources, and the National Center for Advancing Translational Sciences. One study author has reported being a member of the editorial board of UpToDate and is receiving royalties from the Guilford Press. The other 11 study authors, including Dr. Beardslee, have disclosed no relevant financial relationships.
JAMA Psychiatry. Published online September 4, 2013. Abstract
Medscape Medical News © 2013 WebMD, LLC

Send comments and news tips to news@medscape.net.
Cite this: CBT Effective in Kids at 'Double Risk' for Depression - Medscape - Sep 10, 2013.