What the ACA Means to Ophthalmologists
The Affordable Care Act (ACA) will affect all medical practice areas, including ophthalmology. Here are 8 ways that the law could influence your practice now and in the future.
1. Expanded coverage will bring more patients
Among the millions of previously uninsured people who will gain coverage on January 1, 2014, through Medicaid or through subsidies in the new health insurance exchanges, many will have eye diseases requiring treatment.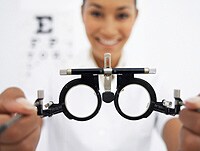 Not only have these new patients put off treatment, but as a group they are also inherently more likely to have eye diseases than others their age, according to William Rich III, MD, Medical Director of Health Policy for the American Academy of Ophthalmology (AAO). Two thirds of the expansion group will be Hispanic or black, he said, and studies have shown that Hispanic persons have high rates of diabetic retinopathy and other eye diseases,[1] while the black population has a higher incidence of glaucoma.[2]
However, Dr. Rich acknowledged that this increase in eye patients is dwarfed by the surge in older persons who will be seeking eye care under Medicare, as millions of baby boomers reach age 65 in the next few years.
This surge will heighten the need for practices to use integrated eye care, in which optometrists, ophthalmic assistants, and other staff support the ophthalmologist, according to Maureen Waddle, MBA, senior consultant with BSM Consulting in Sacramento, California.
Even practices that already use integrated eye care will need to update the approach. "You need to be always evaluating your practices, making sure they are better, faster, and more pleasant for the patient," Waddle said. The ophthalmologist should focus on assessing patient data gathered by staff, making a diagnosis, and counseling the patient in a face-to-face session.
2. ACOs could affect your referrals
As Accountable Care Organizations (ACOs) get up to speed, they probably won't have much initial interest in ophthalmologists. But you should still be inquiring about their plans and how they could affect your referrals from primary care physicians. Authorized by the new healthcare law, ACOs manage the continuum of a patient's care across different settings -- including inpatient, outpatient, and even in the home -- and are usually run by hospitals or physician groups. Currently there are more than 400 such organizations, including those sponsored by commercial payers, but ophthalmologists' major interest will be in Medicare ACOs because Medicare represents most of their patients.
Don't expect ACOs to come knocking on your door in this early phase, said Thomas A. Gustafson, PhD, who served for 30 years in the Department of Health and Human Services (HHS) and is now a senior policy advisor at the law firm of Arnold & Porter in Washington, DC.
"ACOs are more interested in courting oncologists and cardiologists who deal with patients who have 'frequent flyer' diseases," he said. "These are the patients who come back again and again for really expensive treatments." These patients provide the opportunity for ACOs to reduce expenses. Ophthalmology patients, on the other hand, are often treated in just one episode of care and the procedure tends to be highly efficient, he said.
When an ACO starts, you might not even be aware that you are treating ACO patients because payment arrangements won't change, according to Dr. Rich of the AAO. "Ophthalmologists will still get paid directly by Medicare on a fee-for-service basis," he said. As an outside provider, you won't partake in "shared savings" -- federal payments to ACOs that meet designated quality and performance benchmarks -- but they may be very low or nonexistent in the early years of an ACO.
The local ACO may mean nothing to you now, but you should take note about how it could affect your referral network down the line, according to Ron Rosenberg, PA, a consultant at the Practice Management Resource Group in Pinole, California.
Learn What the Objectives Are
Even though ACO patients can go to any physician they like, the referring primary care physician can direct them to ophthalmologists who meet the objectives of the ACO. Rosenberg advises finding out what those objectives are and continuing to monitor your referring physicians.
Eventually ACOs will probably reach out to ophthalmologists and try to work directly with them, because they represent a significant piece of Medicare spending. Ophthalmic services are the third largest expenditure in absolute dollars for the Centers for Medicare & Medicaid Services, according to Dr. Rich.
Waddle, the practice management consultant, said that ACOs probably would prefer sending patients to practices with electronic health record (EHR) systems that can provide rich data on patients and can be interoperable with the EHRs of other providers. ACOs may also prefer larger practices or small practices organized into independent physician associations (IPAs). Rosenberg reported that a few ophthalmology IPAs have formed for the purpose of dealing with ACOs.
Dr. Rich warned against signing exclusive contracts with ACOs. No physician should have to repeat the bad old days of the managed care boom of the late 1990s, when IPAs signed exclusive contracts with HMOs. These physicians were often locked into untenably low reimbursement rates, while other physicians were locked out of their usual referral network and saw their businesses dry up.
Medscape Business of Medicine © 2013 WebMD, LLC

Cite this: 8 Ways the ACA Could Affect Your Ophthalmology Practice - Medscape - Sep 11, 2013.