Ketamine is a rapid, effective treatment for patients with treatment-resistant depression, new research shows. However, experts, including study investigators, believe that it is not yet ready for clinical practice but rather may lead to the development of novel medications for severe, treatment-refractory depression.
The study showed that a single intravenous dose of ketamine, a glutamate N-methyl-D-aspartate (NMDA) receptor antagonist, improved depression in 64% of patients within 24 hours of administration vs 28% of patients who received the anesthetic midazolam.
"Ketamine demonstrated rapid antidepressant effects in an optimized study design, further supporting NMDA receptor modulation as a novel mechanism for accelerated improvement in severe and chronic forms of depression," the investigators, with first author James Murrough, MD, assistant professor of psychiatry and neuroscience and associate director of the Mood and Anxiety Disorders Program at the Icahn School of Medicine at Mount Sinai, in New York City, write.
Reported in April 2013 at the Anxiety and Depression Association of America 33rd Annual Conference and covered by Medscape Medical News at that time, the results of 2-site, parallel-arm, randomized placebo-controlled study were published online August 28 in the American Journal of Psychiatry.
Promise of New Therapies
The study, which the researchers note is the largest to date to test the antidepressant effects of ketamine, included 73 participants with treatment-resistant major depression. Patients were randomly assigned in a 2:1 ratio to receive IV ketamine (n = 47) or midazolam (n = 25).
The study's primary outcome was change in depression severity 24 hours after drug administration, as measured by the Montgomery-Ǻsberg Depression Rating Scale (MADRS).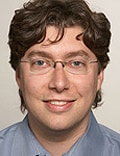 The researchers report that the likelihood of response at 24 hours was greater with ketamine than with midazolam (odds ratio, 2.18; 95% confidence interval, 1.21 - 4.14), with response rates of 64% and 28%, respectively.
Depression scores were not significantly different between treatment groups at 7 days.
Side effects associated with ketamine infusion included dissociative symptoms immediately following administration in 8 patients (17%). However, these side effects resolved by 2 hours postinfusion. In addition, for 2 patients, ketamine infusion was terminated due to significant changes in blood pressure.
The researchers note that more research is needed to identify strategies to prolong and maintain ketamine's initial antidepressant response and to determine the drug's long-term safety profile.
In an accompanying editorial, A. John Rush, MD, Duke–National University of Singapore Graduate Medical School in Singapore, writes that study does not validate a new treatment but rather points to a promising lead for new therapeutic development.
"While insufficient to recommend a wholesale change in practice presently, these results certainly provide substantial hope for patients with treatment-resistant depression, insight into the biology of this condition, and a major obligation by clinician scientists and funding agencies to answer this next set of important clinical questions for our patients with refractory depression," Dr. Rush writes.
The disclosures of the authors may be found in the original article. Dr. Rush reports that he has received fees from Otsuka Pharmaceutical Co., Brain Resource, and H. Lundbeck; speaker fees from the Singapore College of Family Physicians; royalties for Guilford Publications and the University of Texas Southwestern Medical Center; travel grants from CINP; and research support from Duke–National University of Singapore.
Am J Psychiatry. Published online August 28, 2013. Abstract, Editorial
Medscape Medical News © 2013 WebMD, LLC

Send comments and news tips to news@medscape.net.
Cite this: Ketamine's Efficacy Validated in Major Refractory Depression - Medscape - Aug 28, 2013.