Clinical Uses of Ketoconazole in Dermatology
Ketoconazole is particularly effective in several off-label uses in dermatology, clearing the itchy colonization of atopic dermatitis and psoriasis,[4] especially in the scalp and particularly in areas treated with topical or systemic corticosteroids and antibiotics. Topical ketoconazole is formulated in a vehicle that is irritating,[5] making its use here counterproductive.
Ketoconazole is valuable in recalcitrant seborrheic dermatitis, some variants of perioral dermatitis, Malassezia folliculitis (usually misdiagnosed as "steroid acne" or "tropical acne"), a severe variant of Malassezia scalp and shoulder folliculitis called " excoriated shawl syndrome" (Figures 1 and 2), many cases of Grover disease (transient acantholytic dermatosis), and tinea versicolor resistant to topical agents. These disorders were not included in the FDA's communication.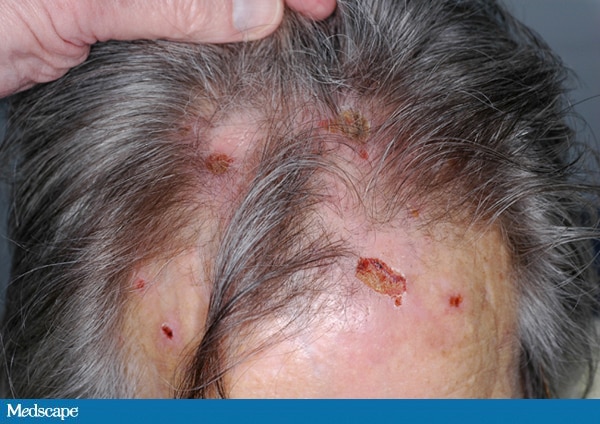 Figure 1 . Deep excoriations caused by intolerable itch due to Malassezia. Image courtesy of F.W. Danby, MD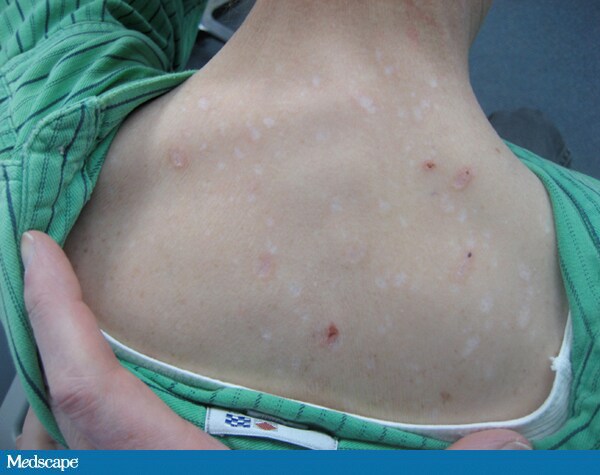 Figure 2 . Scars and active excoriations over the upper back due to Malassezia. Image courtesy of F.W. Danby, MD
We are just learning to use ketoconazole in acne. Early unconfirmed experience[6] based on Leeming and colleagues' 1988 work[7] has changed the author's approach to this disorder by eliminating Malassezia from the head, neck, shoulders, back, and chest before starting antibiotics, whether topical or systemic. Indeed, it is often those antibiotics that perpetuate the problem by encouraging the growth of Malassezia (Figure 3).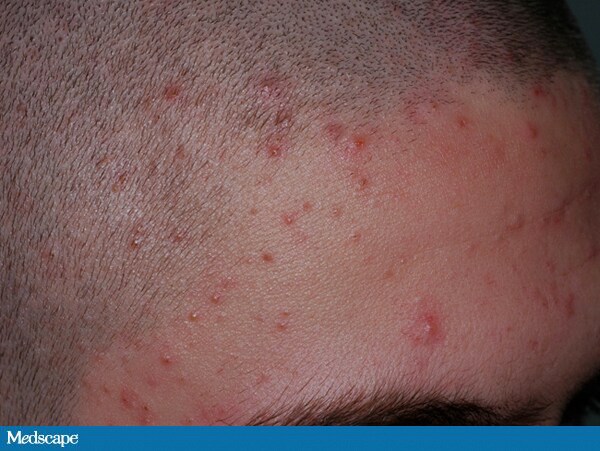 Figure 3 . Acne with Malassezia extending into the hairline. Image courtesy of F.W. Danby, MD
Ketoconazole has also been of value in epidermal growth factor inhibitor-induced folliculocentric papulopustules (Figure 4), which highlights its underappreciated and underinvestigated utility as an anti-inflammatory drug.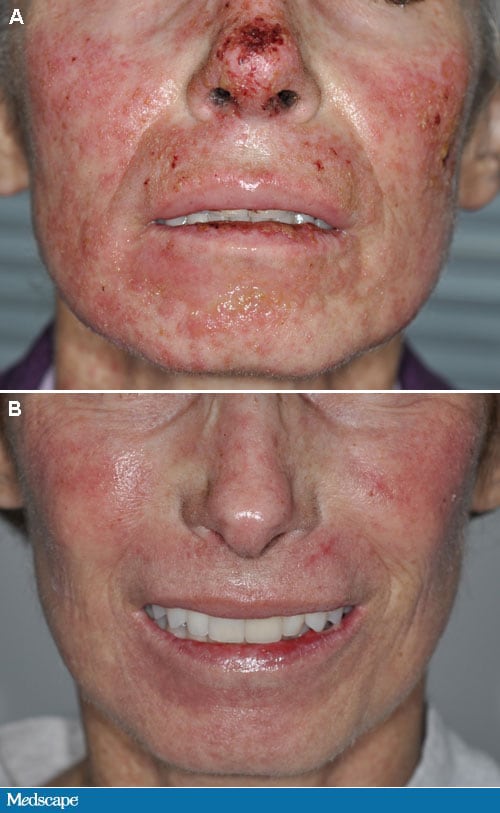 Figure 4. (a) Folliculopapulopustular reaction to cetuximab and everolimus. (b) Marked improvement in 8 days with ketoconazole 200 mg on days 1, 2, and 7. Images courtesy of F.W. Danby, MD
Medscape Infectious Diseases © 2013  WebMD, LLC

Cite this: Using Oral Ketoconazole in Dermatology: Where Are We Now? - Medscape - Aug 28, 2013.