Hypersexuality, commonly known as sexual addiction, may not be true addiction after all, new brain imaging research suggests.
Investigators found that brain response to sexual images was associated with the participants' level of sexual desire and "not in any way" to the severity of their hypersexuality.
Electroencephalography (EEG) measures showed that while viewing these images, a group of men and women who had reported having sexual problems had P300 responses (brain responses 300 milliseconds after each picture appeared) that were higher when sexual desire was high.
However, although the researchers predicted that the P300 responses would also correspond to measures of hypersexuality, there were no related spikes or decreases.
"In other words, hypersexuality does not appear to explain brain responses to sexual images any more than just having a high libido," senior author Nicole Prause, PhD, assistant research scientist in the Department of Psychiatry at the Semel Institute for Neuroscience and Human Behavior at the University of California, Los Angeles, told Medscape Medical News.
She noted that if the study can be replicated, the findings could represent a major challenge to existing theories of a sexual "addiction."
"Higher scores on the hypersexual inventories were not related at all to higher responses, which you should see if it's consistent with an addiction model. Hypersexual problems are the real deal, but it doesn't look like an addiction model is a good way of characterizing or explaining those behaviors," said Dr. Prause.
The study was published online July 16 in Socioaffective Neuroscience and Psychology.
Not in DSM-5
The investigators note that sexual addiction has been suggested as a diagnosis for individuals "who have difficulty downregulating" their sexual desires.
"This diagnosis is thought to be associated with sexual urges that feel out of control, high-frequency sexual behavior, consequences due to those behaviors, and poor ability to reduce those behaviors," they write.
"However, such symptoms also may be better understood as a non-pathological variation of high sexual desire."
In a release, the researchers noted that hypersexual disorder "failed to make the cut" in the recently released fifth edition of the Diagnostic and Statistical Manual of Mental Disorders (DSM-5).
"A lot of people refer to this as sex addiction; certainly the public and clinicians use that term a lot. But addiction can mean very specific things about how the brain is interacting with stimuli and what we should expect about how people develop the ultimate hypersexual behavior problem," said Dr. Prause.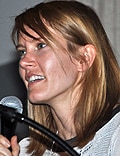 "We wanted to investigate whether the brain response to sexual stimuli in those people who claimed to have sex addiction problems looked the same or similar to brain responses of substance-addicted folks who viewed images of the substance that they used."
The researchers enrolled 52 volunteers (39 men and 13 women) between the ages of 18 and 39 years who were from the Pocatello, Idaho, community and who reported having difficulty regulating their viewing of sexual images.
All participants filled out questionnaires asking about sexual behaviors, desire, and compulsions and about possible negative outcomes. These included the Sexual History Form, the Sexual Desire Inventory (SDI), the Sexual Compulsivity Scale, the Cognitive and Behavioral Outcomes of Sexual Behavior Questionnaire, and the Pornography Consumption Effects Scale.
"While the Institutional Review Board did not permit recruitment of patients seeking treatment, those recruited proved just as severe as those who do seek treatment on measures of hypersexuality," write the investigators.
Impulsivity, Behavior Problem?
The volunteers underwent EEG scans while viewing 225 emotional pictures of people categorized as neutral, unpleasant, pleasant and sexual, or pleasant and nonsexual. Brain responses occurring approximately 300 milliseconds after each image appeared were measured.
"This is the first time scientists have studied the brain responses specifically of people who identify as having hypersexual problems," added Dr. Prause in the release.
Results from a 2-step regression process showed that the measure of sexual desire, and not those of hypersexuality, significantly predicted P300 amplitude (P = .015).
When examining associations between the self-reported questionnaire data and P300 response, "the only correlation reaching significance was the difference score calculated between neutral and pleasant-sexual conditions in the P300 window with the desire for sex with a partner measure" on the SDI (P = .016).
"Given that high sexual drive is supposed to be a primary problem in sexual addiction, it was unexpected that these common measures of sexual addiction were not related to neural responsivity, while sexual desire itself was," write the investigators.
Therefore, "management of sexual desire, without necessarily addressing some of the proposed concomitants of hypersexuality, might be an effective method of reducing distressing sexual feelings or behaviors," they add.
Dr. Prause speculated that these patients could actually have an impulsivity problem or a simple behavior problem, or it could be more compulsive. "But at the very least, the predictions we would make from an addiction model were not upheld."
Although the study's findings need to be replicated, "I think it's fair to call patients' attention to the fact that this diagnosis is not well characterized, it's not agreed upon, and the treatments for it are very controversial," said Dr. Prause.
"So I think caution is appropriate when working with these patients."
Not the Final Word
"I think this study is great because it assessed the amplitude in the brain and how that relates to sexual desire," Kenneth Paul Rosenberg, MD, director and founder of Upper East Health Behavioral Medicine in New York City and clinical associate professor of psychiatry at Weill Cornell Medical College–New York Presbyterian Hospital, told Medscape Medical News.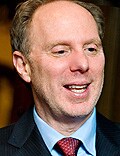 "This is the first study I'm aware of that has looked at this. I'm not sure we can draw any generalizations aside from the fact that it's good, reliable, solid work — and more of it needs to get done," he added.
Dr. Rosenberg, who was not involved with this research, is a member of the American Academy of Addiction Psychiatry and of the Society for Sex Therapy and Research. He noted that the study directs attention to an important issue: the nature of sexuality.
"People have debated for a hundred years or so about the validity of sex addiction. I think this study adds to that debate, but I don't think it ends the debate," he said.
"I also don't think you can decide sex addiction based on any pathophysiologic study. Instead, the best way to make this assessment is really to talk to the patients and do epidemiologic studies," continued Dr. Rosenberg.
He added that the current study asks some important questions. And although he is a proponent of the diagnosis of sexual addiction, he is "open to all points of view."
"Sex addiction isn't about sex, and sex addicts aren't necessarily oversexed. In fact, sometimes they are undersexed. Sex addicts do things that are dysfunctional. They're compulsively engaged in unhealthy, by their own estimation, sexuality," he said.
When asked about the study authors' comments that the brain responses of their participants did not match an addiction model, Dr. Rosenberg answered that sex addicts "aren't just turned on by sex."
"So a good [future] study might find out what the particular sex addict was turned on by and then show them pictures of just that. Pictures of general sex might do nothing for them. Or sex addicts may be so turned on by certain things that they get turned off by the mundane things; and they habituate or attenuate," he said.
"The long and short of it is that there's no physiologic study that can confirm or deny sex addiction. But I think this study is a great step forward and contributes to the overall discussion of these issues."
The study was funded by a Graduate Student Research and Scholarship Committee grant from Idaho State University. The study authors have disclosed no relevant financial relationships.
Socioaffective Neuroscience & Psychology. Published online July 16, 2013. Full article
Medscape Medical News © 2013 WebMD, LLC

Send comments and news tips to news@medscape.net.
Cite this: Sex Addiction May Not Be Real After All - Medscape - Aug 16, 2013.