In patients with hypertension, even well controlled hypertension, hypertensive retinopathy is associated with an increased long-term risk for stroke, independent of vascular risk factors, new research shows.
"These findings suggest that a retinal examination may be valuable for the assessment of stroke risk in patients with hypertension," the study team says.
"However, at this stage it is too early to recommend changes in clinical practice," study leader Mohammad Kamran Ikram, MD, PhD, assistant professor, Singapore Eye Research Institute, Department of Ophthalmology and Memory Aging & Cognition Centre (MACC), National University of Singapore, cautioned.
"Other studies need to confirm our findings and show that retinal imaging provides additional information on stroke risk in persons with a high blood pressure," he told Medscape Medical News.
The study was published online August 12 in the American Heart Association journal Hypertension.
Predicting Risk
Hypertension is a key risk factor for the development of stroke. "However, among all those persons who have a high blood pressure, it is still not possible to predict exactly who will develop a stroke," Dr. Ikram noted.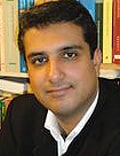 "As retina gives an easily assessable way to examine damage to small blood vessels due to a high blood pressure, we tried to examine if such a simple eye examination may also give additional information on the development of stroke," he added.
The study included 2907 adults with hypertension participating in the Atherosclerosis Risk in Communities (ARIC) study who were aged 50 to 73 years at the 1993 to 1995 examination and had gradable retinal photographs and no history of diabetes mellitus, stroke, or coronary heart disease at baseline.
Retinal photographs were assessed for hypertensive retinopathy signs and classified as none, mild, and moderate/severe.
The most common sign of hypertensive retinopathy (excluding generalized arteriolar narrowing) was focal arteriolar narrowing (22.3%), arteriovenous nicking (17.5%), and other retinopathy signs (5.1%), which included microaneurysms, soft exudates, blot hemorrhages, and flamed-shaped hemorrhages.
According to the researchers, 1406 patients (48.4%) had no retinopathy, 1354 (46.6%) had mild retinopathy, and 146 (5.0%) had moderate retinopathy. Only 1 patient had severe hypertensive retinopathy, and this participant was included in the moderate hypertensive retinopathy group (5.1%).
After an average follow-up of 13 years, there were 165 incident strokes; 146 were cerebral infarctions. Increasing severity of hypertensive retinopathy was associated with an increased risk for stroke.
Table. Stroke Risk by Retinopathy Severity
Retinopathy Grades
Stroke (95% CI)
Cerebral Infarction (95% CI)
None
1.00 (reference)
1.00 (reference)
Mild
1.35 (0.96 - 1.89)
1.52 (1.06 - 2.19)
Moderate/severe
2.37 (1.39 - 4.02)
2.01 (1.10 - 3.70)

CI = confidence interval.
This study suggests that the presence of these retinal microvascular changes indicates additional vascular risk beyond that conferred by traditional cardiovascular risk factors, the researchers say.
Fundus examination in patients with hypertension "may potentially provide additional information on long-term stroke risk stratification," they write. "The simplified 3-grade classification we used is easily implementable in both clinical and research settings with access to fundus examination procedures."
They also note that clinical guidelines strongly recommend that lowering blood pressure can lead to significant reduction of stroke risk; "however, our findings suggest that despite having good control of blood pressure, patients with hypertensive retinopathy are at an increased risk of stroke."
"This suggests that closely monitoring blood pressures and medication compliance may not be sufficient for stroke prevention in patients with hypertension. Retinal assessment may be useful especially in those with good control of hypertension."
The ARIC study is supported by the National Heart Lung and Blood Institute. Dr. Ikram received additional funding from the Singapore Ministry of Education Academic Research Fund and the Singapore Ministry of Health's National Medical Research Council. The authors have no disclosures.
Hypertension. Published online August 12, 2013. Abstract
Medscape Medical News © 2013 WebMD, LLC

Send comments and news tips to news@medscape.net.
Cite this: Hypertensive Retinopathy Linked to Increased Stroke Risk - Medscape - Aug 16, 2013.