Attention-deficit/hyperactivity disorder (ADHD) and texting seriously impair teens' driving performance, new research shows.
A study of 61 participants aged 16 to 17 years showed that those who had ADHD had significantly more variability in speed and lane position after being distracted while inside a driving simulator than their peers without the disorder.
In addition, texting contributed negatively to the overall driving performance of all participants.
"We didn't find that the kids with ADHD did worse after texting than those without ADHD, but that's because texting had such a bad effect on all of the participants' driving behaviors," author Jeffery N. Epstein, PhD, director of the Center for ADHD at Cincinnati Children's Hospital Medical Center in Ohio, told Medscape Medical News.
The researchers note that the findings clearly show that both an ADHD diagnosis and texting are serious risks to this age group's driving performance.
"There is a clear need for policy and/or intervention efforts to address these risks," they write. In addition, "driving interventions that target adolescents with ADHD are required."
The study was published online August 12 in JAMA Pediatrics.
No Medication
According to the investigators, adolescents are 4 times more likely than drivers older than 20 years to be in a motor vehicle crash (MVC). In addition, past research has shown that young adults with ADHD are at greater risk of being involved in an MVC.
For the current study, the investigators sought to assess and compare the driving abilities of a group of newly licensed adolescents.
"We were particularly interested in looking at adolescents because they already pose such a high rate of getting into [MVCs]. And that rate really is so much higher than any other age group," said Dr. Epstein.
The investigative team enrolled 28 participants with ADHD and 33 without to evaluate effects from the disorder, as well as phone conversations and text messaging, on overall driving performance and on key driving tasks.
All participants completed a 40-minute driving program in a simulator equipped with a high-definition video monitor and full-sized steering and acceleration/braking controls. They were warned that during the drive, they would receive cell phone calls and text messages that they needed to respond to.
During 3 separate conditions (continuous calls, texting, or no distraction), an unexpected event occurred — such as a sudden merge from another vehicle or the sudden street crossing by a pedestrian.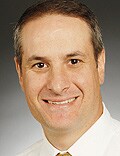 The researchers collected driving history self-reports, as well as simulator data on speed, vehicle position, and braking reaction times.
All of the adolescents who were prescribed stimulants were asked to not take their medication the day of the simulator drive.
"We chose to test adolescents while not taking medication to accurately evaluate ADHD-related deficits," report the investigators.
Negative Driving Outcomes
Results showed that the group with ADHD had significantly fewer months of driving experience and more driving violations (both, P = .03) than the group without ADHD.
In addition, this group had significantly more variability overall in speed and lane position.
"Because both maintaining a consistent speed and central, consistent lane position require constant attention to the road and one's surroundings, the pattern of our findings are not surprising," write the researchers.
There were no significant between-group differences for average speed, braking reaction time, or likelihood of crashing.
When examining the impact that texting had on driving performance, investigators found that for all participants, the practice was associated with slower driving and increased variability in speed and lane position compared with driving with no distractions (all, P < .001) or to driving while talking on the phone (also all, P < .001).
Interestingly, cell phone conversation did not impair driving outcomes, and in fact the participants had less variability in lane position during this condition than with no distraction.
This suggests that "a concurrent cognitive task can improve performance during drives when vigilance is low," write the investigators.
They note that overall, this is the first study to evaluate distracted driving in adolescents with ADHD — "and adds to a growing body of literature" that suggests that any individual with ADHD is at risk for negative driving outcomes.
"Furthermore, texting significantly impairs the driving performance of all adolescents and increases existing driving-related impairment in [those] with ADHD," they add.
Vigilance Needed
Dr. Epstein noted that clinicians should be discussing driving concerns with parents of all adolescent patients, especially risks from texting.
"We all know that there are laws in place to try and reduce texting while driving in some states. But enforcing those laws isn't always great. So it really comes down to the driver making a commitment to not do these high-risk behaviors," he said.
"From a clinical perspective, we know that one of the things that helps patients with ADHD is taking their medication," he added.
As reported at the time by Medscape Medical News, investigators from Massachusetts General Hospital in Boston presented findings at last year's European College of Neuropsychopharmacology Congress showing that young adults with ADHD who received lisdexamfetamine dimesylate for 5 weeks were 67% less likely to have a collision during a driving simulation than those who received placebo.
"But this age group often drives in the evenings, when the medication isn't working because it's already worn off, or weekends, when many adolescents with ADHD don't take their medication," noted Dr. Epstein.
"Overall, I think it's just important to let kids with ADHD know that they are at an increased risk, and that it's essential that they pay attention and not take their eyes off the road."
He added that the investigators are now assessing interventions that may help patients with ADHD within the driving environment.
A Perfect Storm?
"There is growing evidence that ADHD and distraction among novice teen drivers create a potential perfect storm," write Flaura K. Winston, MD, PhD, from the Children's Hospital of Philadelphia and the Division of General Pediatrics at the Perelman School of Medicine at the University of Pennsylvania, and colleagues in an accompanying editorial.
They note that 3-stage graduated driver licensing (GDL) "serves as an excellent foundation for a tiered approach" to target teens with ADHD and/or those participating in risky behaviors.
This system progressively allows new drivers to be exposed to higher risk situations only after they become more experienced. However, the editorialists write that GDL alone is not enough to fight the epidemic of teen MVCs.
"There is an urgent need for the medical and public health communities to prioritize driving behavior as a core component of adolescent preventive health care; stress the importance of adhering to GDL provisions; and build on this foundation by incorporating a tailored, individualized approach that matches the teen's risks to an evidence-based portfolio of interventions," they conclude.
The study was funded in part by a grant from the American Psychological Association; a full list of funding for the editorial is reported in the original article. Dr. Epstein and 7 of the remaining 8 study authors have disclosed no relevant financial relationships. The other study author reports having received funds from the Bureau of Health Professions, Health Resources and Services Administration, Department of Health and Human Services, under a grant from the National Research Service Award. The editorialists have reported no relevant financial relationships.
JAMA Pediatr. Published online August 12, 2013. Abstract, Editorial
Medscape Medical News © 2013 WebMD, LLC

Send comments and news tips to news@medscape.net.
Cite this: ADHD, Texting Seriously Impair Teens' Driving Performance - Medscape - Aug 14, 2013.