The role of cannabinoids in the treatment of seizure disorders in children has come under the spotlight in recent months amid a string of media reports of parents obtaining the substances in states where medical marijuana is now legal and claiming "miraculous" reductions in seizures with the treatment.
Among the reports was that of a 6-year-old boy with Dravet's syndrome, a rare form of childhood epilepsy, reported by CNN. In an interview, the parents said the boy was left immobilized by the 22 antiseizure pills a day required to control his seizures, but after treatment with a liquid, nonpsychoactive form of marijuana, he was able to make it through an entire day without a seizure for the first time since he was 4 months old, and continued to see substantial reduction.
"Instead of medical marijuana, this is miracle marijuana," the father told CNN.
Another child with Dravet's syndrome in Colorado, who was having 300 grand mal seizures a week and had lost the ability to walk, talk, and eat, was similarly reported to have her seizures drastically reduced to just 3 times per month after treatment with the liquidized form of cannabis, CNN reported.
In both cases, the treatment was low in tetrahydrocannabinol, or THC, the compound associated with the psychoactive properties of marijuana, and high in cannabidiol, which is not psychoactive and is instead believed to be medicinal. Both cases were also featured in a CNN documentary on medical marijuana, "Weed," that aired Sunday, August 11.
With the increasingly abundant anecdotal but very high profile reports, neurologists can likely expect a surge in interest from parents, particularly those frustrated by intractable epilepsy in their children, who are logically asking "why not?"
"When patients, children or otherwise, are faced with bad situations and no good treatment they, or their parents, look 'out of the box' to find one," said David M. Labiner, MD, a neurologist with the University of Arizona and director of the Arizona Comprehensive Epilepsy Program, in Tucson.
"Medical marijuana is one of those things being utilized now," he told Medscape Medical News.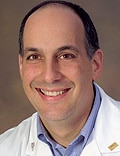 ---
He added, however, that despite the anecdotal reports, the bigger picture in terms of clinical evidence of efficacy, or, importantly, long-term safety on such treatments is lackluster at best. "There is limited high-quality evidence about the efficacy and virtually no data about the safety of using marijuana or cannabinoids," he said.
Medical marijuana is currently legal in 18 states and the District of Columbia, and in some states the approval explicitly includes treatment for epilepsy.
But a 2012 Cochrane review of all published randomized controlled trials involving the treatment of marijuana or one of marijuana's constituents in people with epilepsy concluded that "no reliable conclusions can be drawn at present regarding the efficacy of cannabinoids as a treatment for epilepsy."
With a primary outcome investigated for the trials of seizure freedom for 1 year or more or 3 times the longest interseizure interval, the researchers found 4 reports with a total of 48 patients randomly assigned to placebo or to 200 to 300 mg of cannabidiol per day.
Although none of the patients in the treatment groups were reported to have sustained adverse effects, none of the trials included reliable details of randomization and all were deemed to be of "low quality."
In a commentary on the review, Jonathan W. Miller, MD, PhD, noted that in addition to the inconclusive evidence of efficacy, other evidence has suggested marijuana and low-dose THC can represent a possible seizure precipitant.
"Marijuana itself has major shortcomings as an epilepsy treatment," writes Dr. Miller, who is director of Functional and Restorative Neurosurgery and director of Epilepsy Surgery at University Hospitals, Case Medical Center/Case Western Reserve University in Cleveland, Ohio. "Its psychotropic action can only be regarded as an adverse effect."
"It is a biological product containing multiple compounds with unclear, possible, anti- or pro-convulsant effects, delivered in varying amounts from dose to dose," he adds. "Long-term safety has not been adequately investigated."
With the need for new epilepsy treatments pressing, however, he underscores the importance of evaluating the potential benefits of cannabinoids with more reliable clinical trials.
"Cannabidiol or other individual cannabinoids with minimal adverse effects could be extracted and given in precise doses in rigorously designed, blinded, randomized clinical trials to test efficacy and safety," Dr. Miller urges. "This is a reasonable route for development of new antiepileptic drugs."
Safe Dispensing a Concern
In the case of the California boy described in the CNN story, the parents said they obtained the cannabis from the Harborside Health Clinic, a medical marijuana dispensary in Oakland, California, that has billed itself as the "world's largest pot shop" and sells concentrations with names such as "Deadhead OG" and "Afghani Hash."
The clinic does claim to screen all of its products for safety and tests for potency as well as the presence of pathogenic molds, but Dr. Labiner, in agreement with Dr. Miller, asserted that if cannabinoids are shown to be effective anticonvulsants, they should be provided to the public with the same safety assurances as any other epilepsy drug.
"Rather than thinking about how to keep sick people from using these compounds, as many of our elected officials and law enforcement are doing, we need to support efforts to determine how to appropriately use these compounds in a controlled fashion and not delegate that responsibility to [places like] 'the world's largest pot shop'."
Even the American Academy of Pediatrics (AAP) favors the pursuit of a better understanding of the potential benefits of medical marijuana, but, with the same concerns of operating in an unregulated environment in mind, the academy opposes laws legalizing medical marijuana.
"The AAP strongly supports more cannabinoid research to better understand both how these substances can be used therapeutically as well as their potential side effects — which we may well be underestimating," said Sharon Levy, MD, MPH, director of the Adolescent Substance Abuse Program at Children's Hospital Boston and an assistant professor of pediatrics at Harvard Medical School in Massachusetts.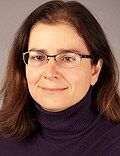 "[But] the AAP does not support 'medical marijuana' laws as they circumvent regulations put in place to protect patients, and children are a particularly vulnerable population," Dr. Levy told Medscape Medical News.
While noting that the reports on children finding seizure control from cannabinoids are "quite compelling," Dr. Levy emphasized that medical marijuana as a policy misleads the public on the level of research behind the endorsement.
"It implies, incorrectly, that marijuana is an established medication and opens the doors to people and parents 'experimenting' with it for all kinds of conditions."
And when it comes to experimenting with drugs to be used particularly on children, the practice is best left to experts in highly controlled conditions, she added.
"I fully support the parents who are trying to advocate for something they believe will be helpful for their children. But let's do it the right way — the same way we develop all other medications. We are bound to make mistakes when we try and take short cuts."
Medscape Medical News © 2013 WebMD, LLC

Send comments and news tips to news@medscape.net.
Cite this: Seizure Disorders Enter Medical Marijuana Debate - Medscape - Aug 14, 2013.