Is Medical Teamwork Harming Patients?
After years of practicing medicine as if it were a solo sport, doctors are being pushed, urged, and cajoled into developing a more collaborative, team-based approach to patient care. And yet that very approach poses new liability risks for physician leaders, according to a July 29 posting on the American Medical News Website.[3]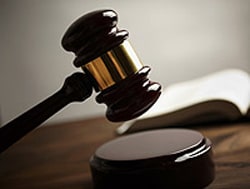 Poor team communication is one of the top 2 problems. In 2013, for instance, a Joint Commission study looked at 901 sentinel events -- any unanticipated occurrences involving death or serious physical or psychological injury -- from the previous year. Of these, 59% (532 events) were the result of poor communication.
A lot of the errors occur during handoffs, says Martin L. Kern, Executive Director of Academic Group, a New York-based healthcare risk management company. "There are too many assumptions that the patient information has been transferred to the other doctor or to the nurse," Kern told American Medical News. "It's not always there."
The other big problem is poor leadership, which the same Joint Commission study said was responsible for 62% (nearly 560) of the sentinel events. Among team-related legal allegations, failure-to-supervise claims are among the most common.
In 2010, for instance, the family of a patient sued a Utah family physician for failing to oversee a nurse's prescription decisions. Although the family doctor had never seen the patient, the state's highest court permitted the suit to move forward.
Physician team leaders may also be subject to other claims, including "vicarious liability" and "administrative negligence." In vicarious liability, a doctor may be held responsible for an injury caused by a subordinate; in administrative negligence, a doctor who fails to establish or review certain administrative policies and procedures runs the risk of being found negligent.
For doctors in a team leadership role who want to lower their liability risk, experts urge certain commonsensical steps, including surveying members regularly to assess team performance; developing protocols for reviewing/resolving problems/disagreements; encouraging staff members to repeat complicated instructions; introducing and integrating new team members; and leading by example.
Medscape Business of Medicine © 2013 WebMD, LLC

Cite this: Doctors Badmouthing Other Doctors Incites Patients to Sue; More - Medscape - Aug 20, 2013.