In contrast to clinical practice guidelines, certain therapeutic approaches to the treatment of back pain have increased significantly over a recent 12-year period, new research shows.
Specifically, investigators at Harvard Medical School in Boston, Massachusetts, found a 106% increase in the number of referrals to other physicians, some presumably for surgery; a 56.9% increase in the use of advanced imaging; and a 50.8% increase in use of narcotics.
At the same time, the use of first-line medications, such as nonsteroidal anti-inflammatory drugs (NSAIDs) and acetaminophen, has decreased 50.6%.
Published national guidelines promote the use of nonopioid analgesics, avoidance of imaging tests, use of physical therapy-based exercises, and primary care for patients with back problems.
Although worrisome, the results represent "a huge opportunity for our health care system in terms of improving the quality of care in the management of back pain, and also in reducing costs and thereby improving value," said lead author John N. Mafi, MD.
The study was published online July 29 in JAMA Internal Medicine.
Narcotics as First-Line Treatment
The investigators used nationally representative data on physician visits from the National Ambulatory Medical Care Survey and the National Hospital Ambulatory Medical Care Survey from 1999 to 2010.
From the sample, researchers identified 23,918 visits related to back pain, which represents an estimated 440 million visits during the 12-year period. The mean age increased from 49 years to 53 years, whereas the proportion of women remained stable at about 58%.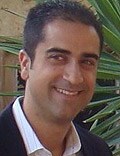 Although the use of NSAIDs or acetaminophen decreased from 36.9% to 24.5% (P < .001) during the study period, the use of narcotics jumped from 19.3% to 29.1% (P < .001 for trend). According to Dr. Mafi, narcotic prescriptions have grown 300% since the 1990s, possibly in response to public perception that the medical profession was all but ignoring back pain.
Since then, pain has returned to the forefront of medicine. Doctors have become "much more cognizant" of pain and are now including more narcotics in the treatment plan, said Dr. Mafi.
"Doctors are starting to use them more and more as first-line treatments," he said.
This is in contrast to guidelines that recommend narcotics be used "very judiciously" for back pain and only when first-line therapies have failed, said Dr. Mafi.
Narcotics are powerful drugs, and a quarter of patients with back pain end up abusing them, selling them, or otherwise diverting them, said Dr. Mafi.
He added that in 2008 almost 15,000 deaths were related to narcotic prescription overdose, which he called a "rising crisis in public health."
Interestingly, doctors in the southern and western areas of the United States were more likely than those in other geographic areas to prescribe narcotic medications.
Overuse of Imaging
As well, the authors found lower odds of receiving narcotics among women and black, Hispanic, and other racial minorities, suggesting "potential disparities in pain management."
The use of muscle relaxants and benzodiazepines also increased over the study period, and the use of neuropathic agents more than doubled.
The investigators also found that referrals to other physicians represented the biggest increase over the years, going from 6.8% to 14.0% (P < .001). Primary care doctors made up the bulk of those making these referrals, presumably to specialists such as orthopedic surgeons.
This, said Dr. Mafi, is a "worrisome trend" because there's little proof that back pain surgery, such as lumbar fusion, actually works. In addition, it's costly and can be life-threatening.
Along with the increase in referrals was an escalation in the use of MRI or computed tomography (CT): from 7.2% to 11.3% (P < .001). Research shows that imaging in the acute care setting provides neither clinical nor psychological benefit to patients with routine back pain.
The overuse of imaging is almost certainly related to the significant increase in spine operations over the last decade, the authors note.
A subanalysis found that neurologists and orthopedic surgeons were most likely to order MRI and CT (odds ratio, 3.57), probably because they tend to get the most complicated cases of back pain.
Although he can only speculate about the cause for the spike in imaging, Dr. Mafi said it's not just fear of lawsuits because that hasn't changed. What has changed, though, is patient expectations.
"The general feeling among physicians is that patients may equate getting lots of MRIs and CT scans as being synonymous with good medical care, and that expectation is hard to counter."
This is particularly true now as patients are increasingly being asked to rate their care providers, which could drive doctors to try to improve patient satisfaction.
Another factor that can't be ignored is financial reward of ordering tests. Some evidence shows that if the fee-for-service system were changed to a more global payment system, overuse of imaging procedures might be reduced, said Dr. Mafi.
Contributing to the problem is that patients want "dramatic results very quickly," and back pain unfortunately takes a lot of patience, said Dr. Mafi. Physical therapy works but does not provide immediate results; it's a similar story with first-line NSAID and acetaminophen therapy.
"The good news is that for the vast majority of patients presenting with acute or new-onset back pain, their symptoms will resolve within a few months. They don't need MRIs, CT scans, or surgeries; they just need time, some ibuprofen, acetaminophen, and to maintain physical activity, and then they'll do just fine."
And although these worsening trends are worrisome, Dr. Mafi stressed that not all physician referrals, MRIs, CT scans, opiate prescriptions, or even all back surgeries are "bad." Under certain circumstances they can be very helpful. "My main point is just that they are increasingly being overused and unnecessarily so."
Possible Solutions
In an accompanying commentary, Donald E. Casey, MD, vice president, network integration, and chief medical officer, Clinically Integrated Network, New York University (NYU) Langone Medical Center, New York, New York, offered some strategies to close the gap between published guidelines and clinical practice.
One solution might be to have back pain care standardized through consistent "checklist-based algorithms," Dr. Casey told Medscape Medical News. This would involve "systematization" of medical practices that operate as teams sharing the same goals for patient care rather than physicians making decisions in isolation.
"At NYU, advanced practice nurses, physician assistants, and office staff participate in making sure that we have a full understanding of what patients need when they seek care from us."
Ideally, such practices would use state-of-the-art information-sharing tools, such as electronic health records that are accessible to all relevant healthcare providers, said Dr. Casey.
"If physicians had better information in real time about how their patients were doing, they could better assess how their practices or their teams are performing. Physicians respond to information about their performance when they believe the information is accurate, but now there's a lot of confusing information."
Contributing to the current confusion in the field is the sheer number of published guidelines. A recent search of the National Guideline Clearinghouse turned up 183 citations for low back pain. "There's a lot of different evidence out there about what works and what doesn't," and much of that information is from no-medical professions, said Dr. Casey.
And while a particular guideline looks at published studies about what people said works, it doesn't tell doctors how to deal with issues in their everyday practices, said Dr. Casey. It takes time for physicians, who are already busy and overstressed, to actually apply the information in a guideline to their own practices.
Perhaps the most pressing need, though, is to get stakeholders, including professional, government, payer, employer, and consumer groups, together to create an objective common framework for evaluating various approaches to back pain.
"We should go forward to create a set of standards by which we evaluate care and not let the 183 specific recommendations hold us hostage," said Dr. Casey.
"We should aim to collectively sort out the differences between what really works and helps patients and what doesn't work, in a more systematic framework, by working more closely together rather than publishing each group's own different guidelines with their own different perspectives."
The study was supported by the National Research Service Award training grant from the US Health Services and Research Administration, the Ryoichi Sasakawa Fellowship Fund, and the Harvard Catalyst National Institutes of Health Award. The authors have disclosed no relevant financial relationships.
JAMA Intern Med. Published online July 29, 2013. Abstract Commentary
Medscape Medical News © 2013 WebMD, LLC

Send comments and news tips to news@medscape.net.
Cite this: Worrisome Trends in Back Pain Management - Medscape - Jul 30, 2013.