Exposure to antiepileptic drugs (AEDs), such a valproate, lamotrigine, or carbamazepine, in utero is associated with adverse outcomes for motor skills, language, and social interaction at 18 and 36 months, a new study shows.
The results are important in light of the fact that 0.5% of all pregnant women take an AED, and these drugs are increasingly being used to treat conditions other than epilepsy, including migraine, pain, and psychiatric disorders, said neurologist and lead study author Gyri Veiby, MD, Department of Neurology, Haukeland University Hospital, Bergen, Norway.
"If we want to justify use of AEDs during pregnancy, we need to know as much as possible about the potential risks for the developing fetus. In my opinion, pregnant women are entitled to this information so that together with their doctor, they can make an informed decision about current or future use of these drugs during pregnancy."
The study was published online July 19 in Epilepsia.
Screening Tools
For this report, pregnant women with epilepsy were invited to participate as part of the population-based Norwegian Mother and Child Cohort Study. They completed a series of questionnaires, the first of which focused on medical history before pregnancy, medication, occupation, lifestyle habits, and mental health.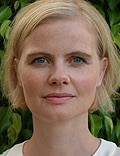 As mothers, they reported on their child's developmental status at 18 and 36 months of age using validated standardized scales that typically assess whether a child has reached critical developmental milestones. Among the tools used were the Ages and Stages Questionnaire to measure motor skills at 18 and 36 months and communications skills at 36 months.
They used a number of screening tools to capture autistic traits, as well as symptoms of attention-deficit/hyperactivity disorder and aggressiveness.
Medical records validated the self-reported diagnosis of epilepsy and use of AEDs during pregnancy.
The "epilepsy group" included 726 children of mothers and 653 children of fathers with epilepsy. The reference group was 107,597 children of parents who did not have epilepsy.
Exposure to AEDs during pregnancy was reported for 333 children, 31% of whom were exposed to lamotrigine, 21% to carbamazepine, and 12% to valproate. Polytherapy was recorded for 19% of the children. About 37% of the fathers with epilepsy had used an AED within 6 months before conception.
Mothers exposed to AEDs during pregnancy reported more referrals to a specialist due to delayed motor development. They also reported more language delay and autistic traits among their children.
Table. Outcomes in Children With Maternal AED Exposure vs No Exposure
| | | | | |
| --- | --- | --- | --- | --- |
| Endpoint | AED During Pregnancy (%) | No AED During Pregnancy (%) | Unadjusted Odds Ratio (95% Confidence Interval) | P Value |
| Referrals to a specialist for delayed motor development | 5.5 | 2.4 | 2.7 (1.3 - 4.4) | .0008 |
| Language delay | 3.5 | 1.2 | 3.0 (1.4 - 6.3) | .01 |
| Autistic traits | 1.5 | 0.1 | 17.0 (4.1 - 71.0) | .007 |
Referrals were not increased in cases where the mother with epilepsy did not take an AED during pregnancy or where the father had epilepsy.
The exposed children more often scored outside the normal range for motor skills, autistic traits, personal social skills, and language. About 70% were impaired in a single developmental domain at each assessment point, but for polytherapy; 55% of exposed children were impaired in more than 1 domain.
Each AED was associated with some adverse outcome. For example, lamotrigine had a higher risk for adverse scores on autistic traits and language at 36 months, carbamazepine was associated with impaired fine motor and personal-social skills at 18 months and aggressive symptoms at 36 months, and valproate was linked to adverse gross motor skills at 18 months and language at 36 months.
"In our opinion, people should assume that all antiepileptic drugs have some potential to affect fetal development, but the risk could be very different for each drug," said Dr. Veiby.
As other studies have also pointed to adverse outcomes related to the use of valproate and of multiple AEDs in pregnancy, "valproate and polytherapy should be avoided during pregnancy if possible," she added.
Trial Period
Dr. Veiby stressed that good seizure control during pregnancy is important for both the mother and the child, but suggested that women with epilepsy who have had very mild or no seizures for some time might consider, along with their doctor, a "trial period" without drugs prior to becoming pregnant. "Lowering the drug dose, or changing to a presumably less teratogenic AED in advance of the pregnancy, could minimize the risk for the fetus," she said.
Dr. Veiby doesn't think that suspending AED use during just the first trimester is an appropriate solution, as some in the field have suggested. For one thing, many women don't realize they're pregnant until late in the first trimester, and while structural birth defects do appear early in the pregnancy, AED use might affect other aspects of fetal development throughout the pregnancy, she said.
"A woman should consult a neurologist in advance to determine whether or not she will use an AED during pregnancy and if she does use a drug, to choose the best one for her and use the lowest dose possible."
Children of mothers with epilepsy not taking drugs scored within normal range on tests for all developmental measures at both time points. This suggests that the risks are mainly related to the drug exposure and not to maternal seizures, said Dr. Veiby.
Fathers With Epilepsy
Children of fathers had no risk of structural birth defects and generally scored within the normal range on developmental scores. Although they screened higher for autistic traits at 18 months, this was not reproduced at 36 months.
"This is very interesting and as far as we know represents a new finding," said Dr. Veiby. "In maternal epilepsy, it's generally difficult to determine if adverse outcome in the child is due to genetic factors related to epilepsy or to socioeconomic factors, but if this was the case, children of fathers with epilepsy would also have more adverse outcomes but we didn't find that."
Sensitivity analyses confirmed that while the exposed children were more likely to have low birthweight and major malformations, the increased risks for developmental or behavior issues were not due to these factors. An analysis that adjusted for mothers having depression and anxiety also did not change the risk estimates.
The study differed from previous research in that it had a relatively large cohort of both exposed and unexposed children. "Most other studies had either a very small control group or no control group at all," said Dr. Veiby. Other studies also have not investigated children of mothers who had inactive or untreated epilepsy or of fathers with epilepsy, she said.
Dr. Veiby and her team plan to assess the children again at age 7 years and, if possible, in their teens and perhaps even as adults, she added.
New Findings
Reached for a comment, Kimford J. Meador, MD, professor and director of epilepsy, Department of Neurology, Emory University, Atlanta, Georgia, and principal investigator of the ongoing Neurodevelopmental Effects of Antiepileptic Drugs (NEAD), said the study is well conducted and presents new findings that raise concerns that exposure of unborn children to AEDs adversely affects their long-term neurodevelopment.
"The study is important in that it supports prior findings and provides evidence that the prior findings are not due to epilepsy, but rather to the AED exposure," he told Medscape Medical News.
Dr. Meador pointed out that this is the largest-ever population-based study on this issue. Among the study's other strengths are that it includes not only children of mothers with epilepsy both receiving AEDs and not receiving AEDs, but also children with fathers with epilepsy and a large healthy comparison group. Moreover, it used validated and standardized screening tools for maternal assessments and adjusted for many potential confounding factors.
However, the study has several limitations, said Dr. Meador. For example, it didn't include direct formal assessments by researchers blind to the group status, formal assessment of parent cognitive status, or information on AED dose or on seizure severity and epilepsy type. Other limitations included the following:
Relatively young ages at time of children's assessments, which raises the question of whether they will improve with age;

Possibility of residual confounding due to unmeasured variables;

Small size of some subgroups, although the overall sample size is large; and

Exclusion of many AEDs from the sample.
"Additional studies are needed with assessment of the degree of AED exposure; for example, dose or blood level, and formal neuropsychological assessments at later ages," said Dr. Meador.
Dr. Veiby has received travel support from UCB Pharma and lecture fee from GlaxoSmithKline.
Epilepsia. Published online July 19, 2013. Abstract
Medscape Medical News © 2013 WebMD, LLC

Send comments and news tips to news@medscape.net.
Cite this: More Evidence Prenatal AED Exposure Alters Neurodevelopment - Medscape - Jul 22, 2013.