Clinical Presentation
A 48-year-old black man presented to the emergency department with a chief complaint of discomfort in the left eye with tearing and light sensitivity for the past 5 days. Ocular history included a minor injury as a child with unknown location, but no long-standing visual or ocular problems were reported. His systemic history was unremarkable.
Examination findings included the following:
Best-corrected visual acuity: 20/20 OD, 20/25 OS

Pupils and extraocular motilities: normal

Confrontation visual fields: full to careful finger count

Slit-lamp examination: normal, OD; central corneal lesion, OS (Figures 1 and 2); no anterior chamber reaction observed, OU

Goldmann tonometry: 12 mm Hg OU
The dilated fundus examination revealed no vitreal abnormalities; 0.2 cup-to-disc ratios with healthy neuroretinal rims; and clear maculae and peripheral eye grounds, OU.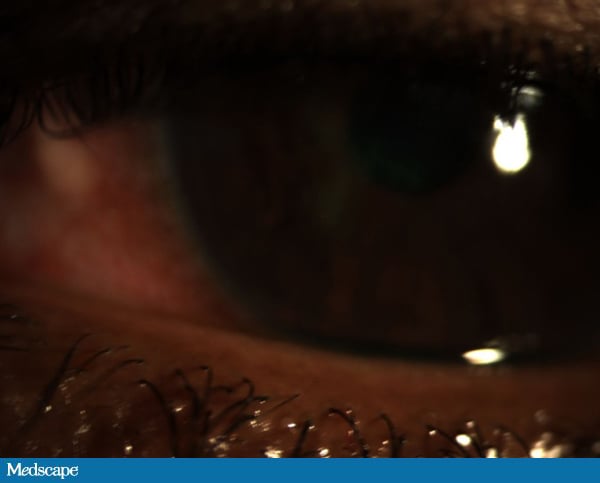 Figure 1. Lesion under white light with sodium fluorescein staining.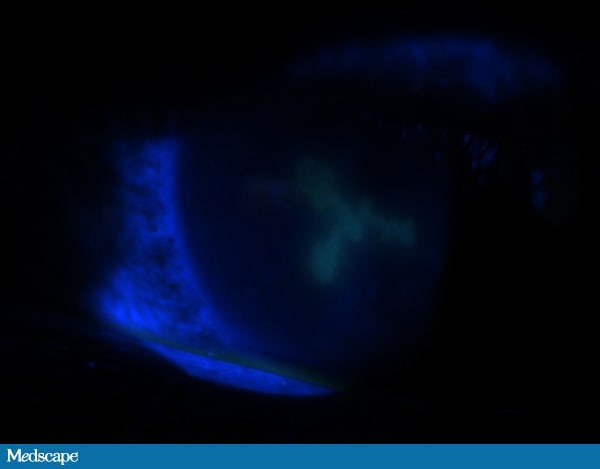 Figure 2. Lesion showing hyperfluorescence under cobalt blue light.
Medscape Optometry © 2013  WebMD, LLC

Cite this: Alissa M. Coyne. A 48-Year-Old Man With Tearing and Photophobia - Medscape - Jul 25, 2013.