Why Physicians Are Sued
Failure to diagnose or a delay in diagnosis accounted for 35% of the claims against the survey's doctors, whereas 17% said that failure to treat was the main allegation. Lack of informed consent accounted for 4% of cases, and 45% of respondents cited other reasons. Other causes comprised a variety of situations, some legitimate and some clearly opportunistic.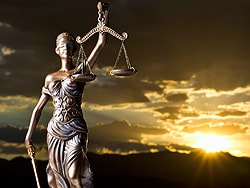 One physician cited "a medical error with an unexpected unfavorable outcome."
Another said, "The patient missed a follow-up appointment, the system didn't contact him about the malignant diagnosis, he didn't get treatment, and the rest is history."
Other responses:
• "The patient had side effects from his treatment. These were known side effects, but most patients never believe it will happen to them."
• "There was a fetal demise at 19 weeks. Prior to trial, it became apparent that the mother (patient) was using cocaine."
• "The patient had a complication after a laparoscopy. She then sued, saying that she no longer could eat big meals and enjoy steaks. She neglected to reveal that between the time of my laparoscopy and the suit, she had a gastric bypass and stomach stapling."
"There's some overlap in failure to diagnose and treat," said Sam Rosenberg, a malpractice defense attorney with Reiseman Rosenberg Jacobs & Heller in Morris Plains, New Jersey. "These are broad categories. Another category that's growing is failure to monitor. If a patient's [warfarin] levels aren't monitored properly, he or she could get bleeding in the brain and a bad outcome. Some other drugs also need to be monitored closely for side effects."
Diagnosis cases account for about two thirds of cases filed against primary care physicians, including emergency medicine, said Alan Lembitz, MD, Chief Medical Officer of COPIC, a professional liability carrier based in Colorado. "These cluster in categories: heads, hearts, bellies, bugs, and cancer. That includes acute neurologic problems and strokes, myocardial infarctions and pulmonary embolisms, surgical abdomen issues, infectious diseases, and failure to diagnose cancer. For surgeons, the main issues are proper patient selection, technical performance, recognition of and response to complications, and informed consent."
Medscape Business of Medicine © 2013  WebMD, LLC

Cite this: Lawsuit: 'The Worst Experience Ever' and 'A Total Surprise' - Medscape - Jul 24, 2013.