Psychotic symptoms in adolescents, particularly in individuals with existing psychopathology, appear to be an accurate clinical marker for suicide attempts, new research shows.
In a longitudinal, population-based study, investigators at the Royal College of Surgeons in Ireland, located in Dublin, found that teens who reported psychotic symptoms at baseline had a 10- to 11-fold increased risk for attempted suicide compared with their counterparts who had no psychotic symptoms. The risk was even more pronounced in adolescents with psychotic symptoms and emotional disorder, such as depression and anxiety.
"While we knew that people with psychotic disorders who have frank psychotic symptoms are at high risk of suicidal behavior, we did not know that there was such a strong relationship between these 'attenuated' psychotic symptoms and suicidal behavior in the population," Ian Kelleher, MD, PhD, Department of Psychiatry, Royal College of Surgeons in Ireland and Beaumont Hospital, who led the study, told Medscape Medical News.
The study also showed that young people with psychiatric illness and psychotic symptoms — either attenuated or frank — are at "very high risk for suicidal behavior; over 12 months, more than one third of this group had at least 1 suicide attempt," Dr. Kelleher said.
"[T]he presence of psychotic symptoms predicted a very high risk of suicide attempts during the following 12 months. Among adolescents with psychopathology, those who reported psychotic symptoms had a nearly 70-fold increased odds of acute suicide attempts compared with the rest of the population, but this risk was not significantly increased in those who did not report psychotic symptoms," the authors write.
The study was published online July 17 in JAMA Psychiatry.
Opportunity for Prevention
The World Health Organization estimates that suicide is among the leading causes of death worldwide. The researchers note that about 50% of patients who die by suicide have contact with primary care providers in the month before their death, offering an opportunity for prevention.
However, they point out that suicide assessment is considered to be one of the most difficult areas of clinical practice, adding that although psychopathology, especially depression, is well established as a major risk factor for suicidal behavior, its high prevalence in the population makes it difficult to identify a meaningful 'at risk' group.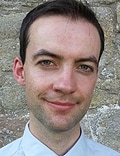 With an estimated prevalence of 7.5%, the investigators note that psychotic symptoms are much more prevalent in the population than full-blown psychotic disorder.
Sometimes such symptoms are frankly psychotic but more often they occur in an attenuated form, in which individuals have hallucinations or delusions but their sense of reality remains intact.
Recent research suggests that these symptoms are an underrecognized marker of risk for suicidal behavior, but the researchers note that there have been no longitudinal studies examining psychotic symptoms as a predictor of suicidal behavior over time.
The current study, which included 1112 school-based adolescents aged 13 to 16 years, investigated whether the co-occurrence of psychotic symptoms at baseline predicted increased suicide attempts at 3- and 12-month follow-up.
In addition, the researchers looked at whether the co-occurrence of psychotic symptoms with psychopathology would predict an increased risk for suicide attempt, beyond that predicted by psychopathology alone.
70-Fold Increased Risk
Study participants were assessed at baseline and at 3 and 12 months for self-reported psychopathology, psychotic symptoms, and suicide attempts using the Strengths and Difficulties Questionnaire, the Adolescent Psychotic Symptoms Screener, and the Paykel Suicide Scale, respectively.
Of the total cohort (1112), 7% (n = 77) reported baseline psychotic symptoms, and of these individuals, 7% (n = 4) reported a suicide attempt at 3-month follow-up compared with 1% (n = 12) of the rest of the sample (odds ratio [OR], 10.01; 95% confidence interval [CI], 2.24 - 45.49).
At 12-month follow-up, 20% (n = 9) of teens with psychotic symptoms reported a suicide attempt vs 2.5% (n = 23) of the rest of the sample (OR, 11.27; 95% CI, 4.44 - 28.62).
Among adolescents with baseline psychopathology who reported psychotic symptoms, 14% reported a suicide attempt by 3 months (OR, 17.91; 95% CI, 3.61 - 88.82), and 34% reported a suicide attempt by 12 months (OR, 32.67; 95% CI, 10.42 - 102.41).
Overall, the investigators found that teens with psychopathology who reported psychotic symptoms had nearly a 70-fold increased risk for acute suicide attempts (OR, 67.50; 95% CI, 11.41 - 399.21).
But, just as important, said Dr. Kelleher, "we found that the group with psychiatric illness who did not report psychotic symptoms were at a relatively low risk for suicidal behavior." In this group, 3.5% reported a suicide attempt by 3 months, and 13% by 12 months.
Potential Mechanisms
The reason psychotic symptoms are such a strong predictor of suicidal behavior is unclear, but researchers speculate that they may be a marker of escalating psychopathology.
It is also possible that individuals who experience psychotic symptoms are more sensitive to stress and may have poorer coping skills, which may increase their risk for suicidal behavior when they are faced with "acute life stressors."
Other potential mechanisms include possible shared risk factors for suicidal behavior and psychotic symptoms, such as childhood trauma, including physical and sexual abuse.
Patients with psychiatric illness or patients who report suicidal thoughts "should be carefully assessed for psychotic symptoms. When these symptoms are reported, doctors should be very cognizant of risk for suicidal behavior," said Dr. Kelleher.
A Step Closer to Suicide Prevention
A "major strength" of this study is its longitudinal design, Amanda Divin, PhD, assistant professor, Department of Health Sciences, Western Illinois University in Macomb, who was not involved in the research, told Medscape Medical News.
She said that the results of the study are "clinically important and potentially bring clinicians one step closer to the prevention of suicide in adolescents."
"Suicide is a complicated issue with many contributors, both known and unknown. This study adds to the current body of knowledge by suggesting that psychotic symptoms may be one of the predictors of suicide attempts in adolescents," she said,
In her view, the clinical implication is that assessment of psychotic symptoms in all patients is needed.
"Simply asking a question like, "Have you ever heard voices or sounds that no one else can hear?, offers one more potential weapon in the prevention of suicide. Moreover, acknowledgment that such psychotic symptoms can be frank or attenuated demonstrates that all patients, no matter the severity of psychotic symptoms, should be assessed for suicide risk," said Dr. Divin.
She added that it is also important to realize that many children with psychopathologies may not be seeing a psychiatrist but rather a family physician or pediatrician for their healthcare and mental health care needs.
"Thus, an important implication is that such healthcare providers should consider the addition of a psychotic symptom assessment during visits with adolescent patients being seen for or with a history of such psychopathologies," she said.
The authors and Dr. Divin report no relevant financial relationships.
JAMA Psychiatry. Published online July 17, 2013. Full article
Medscape Medical News © 2013 WebMD, LLC

Send comments and news tips to news@medscape.net.
Cite this: Strong Clinical Marker for Suicide Attempts Identified - Medscape - Jul 17, 2013.