Almost everything about the rise and fall of otolaryngologist Mark Weinberger, MD — his assembly-line sinus surgeries, his $4 million yacht, his 5 years as a fugitive, his arrest in the Italian Alps on healthcare fraud charges — was spectacular.
"Spectacular" also applies to 2 settlements reached in the last week of June in malpractice cases filed by roughly 340 patients against Dr. Weinberger, now serving a 7-year prison sentence. The plaintiffs accused the 50-year-old physician, who billed himself as "The Nose Doctor," of performing unnecessary and negligent sinus procedures that sometimes made their condition worse, not better.
A special malpractice insurance program administered by the state of Indiana, where Dr. Weinberger practiced, will pay $55 million to 282 patients in one settlement and $8 million to 60 patients in the other. In addition, Dr. Weinberger's malpractice insurer will contribute another $3 million in the smaller settlement, said Kenneth J. Allen, an attorney in Valparaiso, Indiana, who handled those cases. The insurer and the lawyers involved in the larger settlement are still haggling in court over dollars.
The malpractice insurance program shelling out $63 million is called the Indiana Patient's Compensation Fund. It relies not on tax revenue but on surcharges paid by physicians and other healthcare providers. Under state law, clinicians and their medical malpractice carriers are liable for only the first $250,000 in court damages or a settlement. The compensation fund covers any excess liability up to $1 million. Indiana was 1 of only 7 states in 2012 with such a fund, according to the publication Medical Liability Monitor.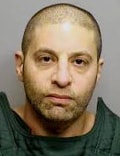 The $55 million in the larger settlements is the most ever paid out involving a single healthcare professional in Indiana, said Laura Wegmann, a spokesperson for the Indiana Department of Insurance. And never before, Wegmann told Medscape Medical News, has the compensation fund combined 2 or more malpractice cases.
The 2 settlements do not represent an admission of liability by Dr. Weinberger. The vast majority of the cases had not reached the stage of a jury trial. However, in a handful of lawsuits, a jury already had found the physician liable for malpractice.
Medscape Medical News fleshed out the descent of Dr. Weinberger's professional and personal life from court and law enforcement records and interviews with plaintiffs' attorneys. "It's stranger than fiction," said Allen.
Medscape Medical News © 2013 WebMD, LLC

Send comments and news tips to news@medscape.net.
Cite this: Robert Lowes. Huge Malpractice Settlements Made in Fugitive Surgeon Case - Medscape - Jul 09, 2013.