Upper-respiratory infections in early childhood and particularly in the first year of life are associated with an increased risk for type 1 diabetes, according to a study published online July 1 in JAMA Pediatrics.
Infections, notably enterovirus, have been linked to the development of islet autoimmunity and type 1 diabetes in previous research, but this study is the first to implicate upper-respiratory infections, in particular, and to narrow down the increased risk to a specific window of childhood development.
"While enterovirus infections are candidate agents in previous studies, we were able to show that respiratory infections — often caused by rhinoviruses, a subspecies of enterovirus infections, are those associated with increased risk," lead author Andreas Beyerlein, PhD, from the Institute of Diabetes Research, Munich, Germany, told Medscape Medical News.
The identification of an environmental factor that might play a role in type 1 diabetes has been a long-sought-after goal in diabetes research, and this new study makes important strides in that direction, said William Hagopian, MD, PhD, scientific director of Pacific Northwest Diabetes Research Institute, Seattle, Washington.
"We know that half the risk of type 1 diabetes is genetic and half is environmental, so the environmental part is huge — everyone is looking for the Holy Grail in terms of environmental triggers," he told Medscape Medical News. "Findings like these are therefore exciting because they represent a wonderful preliminary lead. The study appears well-conducted and analyzed, and the timing of the effect is particularly interesting," he said.
Limitations of the study include a relatively small number of seroconversions, but further research should help provide a clearer picture of the association, Dr. Hagopian added. "It's important to conduct a larger study to see if the findings are replicated, but this puts us on the right road."
Along those lines, Dr. Hagopian and colleagues are participating, along with Dr. Beyerlein and coworkers and 4 other research teams, in an additional, multicenter study, The Environmental Determinants of Diabetes in the Young (TEDDY).
TEDDY seeks to identify infectious agents, dietary factors, or other environmental agents that may trigger type 1 diabetes and thus may be able to confirm the role of respiratory infections such as rhinovirus, he said. "TEDDY is a larger environmental study looking at the exact same thing — environmental triggers — and since we will be doing nasal swabs and can look for microbes in the nose, we may be able to take this a little further."
BABYDIET: More infections lead to increased risk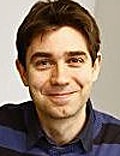 For the current study, Dr. Beyerlein and colleagues evaluated data on 148 children from BABYDIET, an intervention study being conducted in Germany to test the effect of delayed gluten exposure on the development of pancreatic islet-cell autoimmunity among children considered genetically at risk for diabetes.
Hazard ratios (HRs) for seroconversion to persistent islet autoantibodies were assessed in Cox regression models with numbers of respiratory, gastrointestinal, and other infections, adjusted for sex, delivery mode, intervention group, season of birth, and antibiotic use. The children had experienced 1245 documented infectious events over the course of 90,750 person-days during their first 3 years of life.
Children with respiratory infections in the first 6 months of life had the greatest increased hazard ratio for islet autoantibody seroconversion (HR = 2.27), and the risk was also increased with respiratory infections at ages 6 to almost 12 months (HR = 1.32).
The rate of islet autoantibody seroconversion was highest among children with more than 5 respiratory infections in the first year of year of life.
No increased risk was observed in relation to any infectious category in the second year of life.
All children who developed islet autoimmunity had at least 2 infections in the first year of life and at least 1 infection within 6 months before islet autoantibody seroconversion. However, cumulative exposure alone seemed not to be instrumental, the researchers note.
And "fever seemed to be associated with a detrimental rather than protective effect, particularly with respect to short-term effects, but these findings were not conclusive," they write.
"These results are novel. To our knowledge, this study for the first time prospectively assessed infectious diseases together with their starting date and duration in children at risk for type 1 diabetes," they observe.
Immune System Susceptible in Early Life?
Dr. Beyerlein noted that a variety of mechanisms have been proposed to explain how infectious diseases might induce autoreactivity in type 1 diabetes.
"Results from animal and in vitro studies indicate that viruses can directly infect and damage insulin-producing beta cells or could activate autoreactive T cells by bystander mechanisms or molecular mimicry," he explained. "They could also induce an inflammatory milieu that per se, via production of cytokines, causes beta-cell damage.
"In general, the early immune system is still in a phase of development and may therefore be particularly susceptible to challenges by infectious agents; however, we cannot explain yet why specifically respiratory infections might be relevant in this phase," he added.
In terms of possible clinical approaches stemming from the findings, Dr. Beyerlein said that vaccination strategies against enterovirus infections are currently in development, and, with further confirmation of the findings, anti-inflammatory agents during critical time windows among children with genetic susceptibility for type 1 diabetes might be recommended.
JAMA Pediatr . Published online July 1, 2013. Abstract
Medscape Medical News © 2013

Cite this: Early Upper-Respiratory Infections Linked to Type 1 Diabetes - Medscape - Jul 02, 2013.