Treatments That Are Still Controversial
Physicians are deeply divided over the efficacy of complementary or alternative medicine (CAM). Many believe that such treatments have a place within everyday medical treatment; others feel that prescribing or condoning them is not responsible medicine.
Whatever their own belief, doctors are regularly faced with patients who are using or who ask for complementary or alternative treatments, and the physician needs to decide how to respond.
To figure out what to do, you first have to understand what CAM is. If you're not quite sure, you're not alone.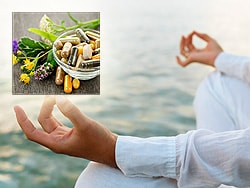 "Defining CAM is difficult, because the field is very broad and constantly changing," states the National Center for Complementary and Alternative Medicine (NCCAM),[1] which is part of the National Institutes of Health. "NCCAM defines CAM as a group of diverse medical and health care systems, practices, and products that are not generally considered part of conventional (allopathic) medicine."
"Complementary medicine" refers the use of such therapies as acupuncture in conjunction with conventional therapies -- in this instance, pain.[1] Most CAM use by US physicians is of the complementary variety. "Alternative medicine" refers to the use of CAM in place of conventional medicine.
Consider the views of 2 physicians on opposite sides of the CAM debate: Aditi Nerurkar, MD, Assistant Medical Director at the Cheng and Tsui Center for Integrative Care at Beth Israel Deaconess Medical Center in Boston, and David H. Gorski, MD, PhD, Associate Professor of Surgery at Wayne State University in Detroit. Nerurkar is a supporter of CAM; Gorski is a skeptic.
But Nerurkar and Gorski have something in common. Both are very careful about what they tell patients about this sweeping field, which includes many unrelated therapies -- from chiropractic, to naturopathy, acupuncture, yoga, and massage, not to mention a vast array of vitamins and herbal supplements -- that are still largely untested in scientific studies.
Both physicians choose their words carefully when discussing CAM because they face a rather thin line between what is medically acceptable, even if unorthodox, and what is not. If you exaggerate claims, you may be sued for malpractice or hauled before your medical board. But if you come down hard on CAM, you'll alienate patients who are tenacious believers.
At Beth Israel Deaconess, for instance, Nerurkar uses CAM techniques, such as yoga and meditation, in conjunction with standard drugs and procedures in internal medicine. That combination is now being called "integrative medicine." But Nerurkar has good reason for keeping her enthusiasm for CAM in check. "Some of these treatments have evidence supporting them, and some don't yet," she admits. Nerurkar acknowledges there are still many gaps in knowledge of mind/body treatments, and they will have to be filled in with further studies, but she strongly believes those future studies will show effectiveness.
Gorski, a breast cancer specialist, flat-out calls CAM techniques quackery. He says yoga is nothing more than a stretching exercise, but "yoga sounds way more cool than stretching." But he tones down his anti-CAM rhetoric when discussing treatments with patients. "I try to be as nonjudgmental as possible," he says. Gorski believes that stretching is helpful for many breast cancer patients, and because yoga involves stretching, it may be helpful.
A physician's stance on CAM can affect patient safety. Take the wide and confusing field of supplements, which account for the majority of CAM use. According to a recent article in JAMA Internal Medicine, 51% of all US Food and Drug Administration (FDA) Class I recalls from 2004-2012 involved supplements; the worst offenders were preparations for sexual enhancement, bodybuilding, and weight loss.[2]
One problem with supplements is the potential for serious interactions with prescription medications. Such adverse events may even involve seemingly harmless herbal preparations, such as ginkgo biloba, saw palmetto, and ginseng. The Natural Medicines Comprehensive Database, which is said to offer "the most comprehensive listing of brand-name product ingredients available," has identified more than 1600 potential interactions between natural products and conventional drugs.[3]
Still, despite the potential safety risks, doctors dealing with patients' use of supplements tend to be what Gorski terms "shruggies": They just shrug off the fact that their patients are using CAM therapies and don't bother to research them. "They know it's BS," he says, "but they don't want to do anything about it."
Medscape Business of Medicine © 2013 WebMD, LLC

Cite this: What to Do When a Patient Wants 'Alternative' Medicine - Medscape - Jun 12, 2013.