How Expert Witness Rules May Harm Defendant Doctors
Currently, more than 30 states have rules in place that set out the professional standards for expert witnesses in medical malpractice cases. In all but 6 of these states, an expert witness is required to have the same or a similar medical background as the doctor being sued.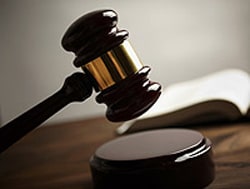 But not only do state rules vary in how they define "similar," they're also subject to interpretation by state courts, which in more cases than not are altering the rules in ways that aren't "favorable to defendants," according to a story on the Website of American Medical News.[1]
Last year in Maryland, for example, courts in 3 separate cases have ruled that a vascular surgeon may testify on the standard of care of an orthopedic surgeon, a pharmacist is able to testify against a doctor in an informed consent case, and a nephrologist is qualified to testify for the plaintiff against a urologist.
"It's not appropriate to have physicians from different specialties looking at the same case and opining," said Gene Ransom III, CEO of the Maryland State Medical Society, in the AM News article. "Judges don't understand that just because somebody has an MD, they're not all the same."
Maryland isn't the only state where this is happening. In March 2012, the Michigan Court of Appeals ruled that a neurosurgeon could testify in a medical malpractice case against a vascular surgeon.[1] And in September 2012, a California appeals court permitted a nurse to contradict the testimony of a physician expert witness on the cause of an injury.
In a few recent decisions, states have gone the other way and strengthened expert witness rules. New Jersey is one of them, as this column pointed out in April.[2] In a case involving a construction contractor who was overcome by carbon monoxide poisoning while operating a gas-powered saw in an enclosed space, the New Jersey Supreme Court ruled unanimously that an internist who specializes in hyperbaric medicine could not testify against the defendants, one a family physician and the other an emergency physician.
More recently, the AM News article reports, Florida approved a series of tort reforms, among which was a provision that would require expert witnesses in a medical malpractice trial to be in the same specialty as the physician being sued.
In states where there are no rules for expert witness requirements, courts have relied on prior case law to decide who should or shouldn't be permitted to testify.
Medscape Business of Medicine © 2013 WebMD, LLC

Cite this: How Expert Witness Rules May Harm Defendant Doctors; and More - Medscape - Jun 10, 2013.