HOLLYWOOD, Florida — Data from a phase 2 study show encouraging results with a new opioid modulator, ALKS 5461, for the treatment of major depression that is resistant to standard therapy, new research suggests.
"This would be a drug that, providing our findings are confirmed in phase 3 trials, would be very helpful for patients who do not respond adequately to SSRIs [selective serotonin reuptake inhibitors] or SNRIs [serotonin-norepinephrine reuptake inhibitors]," principal investigator Maurizio Fava, MD, Slater Family Professor of Psychiatry at Harvard Medical School, Boston, Massachusetts, told Medscape Medical News.
"The magnitude of effect seen with ALKS 5461 in this study is highly significant, dramatic, and quick," he said.
The findings were presented here at the New Clinical Drug Evaluation Unit (NCDEU) 53rd Annual Meeting.
Abuse Potential Minimized
The endogenous opioid system is thought to play a key role in the regulation of mood, but the use of opioids for depression is limited by the potential for drug abuse, presumably as a result of mu opioid agonism.
ALKS 5461 is a coformulation of the partial mu agonist buprenorphine (BUP), combined with ALKS 33, a counteracting mu antagonist designed to yield a nonaddictive opioid modulator.
"There has long been clinical evidence that some depressed people obtain symptomatic relief from opiates, though concerns about addiction and tolerance of effect, as well as the abuse potential of this class of medication, has essentially precluded exploring the therapeutic potential of this class of drugs," coinvestigator Michael E. Thase, MD, professor of psychiatry at the Perelman School of Medicine, University of Pennsylvania, Philadelphia, told Medscape Medical News.
"These data, using a formulation of opiate agonist and antagonists that greatly minimizes the potential for misuse, provide encouraging evidence about adjunctive antidepressant effects in patients who did not respond to conventional medications," Dr. Thase said. "Although further study is clearly needed, a positive proof-of-concept study such as this can provide the impetus for such research."
Unique Study Design
In the current phase 2 trial, the investigators enrolled 142 patients with major depressive disorder and inadequate response to SSRI or SNRI therapy.
They used a blinded sequential parallel comparison design (SPCD) that consisted of 2 4-week treatment stages, the Initial Study Stage and a Successive Study Stage.
The SPCD was designed to reduce the impact of a clinically meaningful response to treatment with placebo, Dr. Fava explained.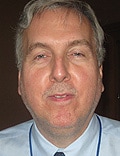 "In the first phase, all patients are randomized to drug or placebo, but with more patients randomized to placebo than to drug. At the end of the first phase, the placebo nonresponders get rerandomized to either stay on placebo or go on active treatment," he said.
Both phases evaluated 2 doses of ALKS 5461: 2-mg BUP/2-mg ALKS 33; 8-mg BUP/8-mg ALKS 33; and matching placebo.
The results showed that ALKS 5461 significantly reduced depressive symptoms across a range of standard measures, including the study's primary outcome measure, the Hamilton Depression Rating Scale (P = .026), as well as secondary measures, including the Montgomery-Åsberg Depression Rating Scale (P = .004) and the Clinical Global Impression–Severity Scale (P = .035).
The compound was well tolerated, Dr. Fava said. The most common adverse events were nausea, headache, and dizziness.
"It's possible that lower doses may work as well, and this might help minimize further risk of side effects," he added.
Mood Enhancers
Richard C. Shelton, MD, Charles Byron Ireland Chair of Psychiatric Research at the University of Alabama at Birmingham, said that ALKS 5461 is a very interesting combination drug that is likely to be helpful for a range of depressed patients.
"It has been clear for a long time that some people experience an antidepressant effect with narcotic medications. In fact, it is one of the main reasons why some people become addicted," he told Medscape Medical News.
"I have seen many patients who do not take narcotics to get high — in fact, the drugs are usually prescribed for pain — but they become addicted anyway. The consistent thing I've been told by those patients is that the narcotic medications make them 'feel normal' or less 'down' or distressed," Dr. Shelton, who was not part of the study, said.
"The problem with traditional narcotics is that the effects diminish over time due to downregulation of the mu receptor, which requires escalating doses of drugs like morphine or heroin. But that doesn't happen with buprenorphine, especially with ALKS 33 added. In addition, buprenorphine blocks kappa receptors, which also has direct antidepressant effects," he said.
The compound is likely to find a niche in the treatment of combined mood disorders and addiction, particularly narcotic addictions. "However, I don't think that will be its exclusive use," Dr. Shelton said.
The key question is, Will ALKS 5461 be effective over the long term?, he added.
"My observation with buprenorphine is that the effects usually are sustained," he said.
The study was supported by Alkermes, Inc. Dr. Fava and Dr. Thase report financial relationships with Alkermes. Dr. Shelton reports no relevant financial relationships.
New Clinical Drug Evaluation Unit (NCDEU) 53rd Annual Meeting. Abstract presented May 31, 2013.
Medscape Medical News © 2013 WebMD, LLC

Send comments and news tips to news@medscape.net.
Cite this: Novel Opioid Modulator Acts Quickly to Alleviate Depression - Medscape - Jun 03, 2013.