Older men with newly diagnosed low-risk prostate cancer, especially those with other comorbidities, are unlikely to derive a survival benefit from aggressive treatment.
However, if men have high-risk prostate cancer, they should get aggressive treatment, according to the results of a prospective cohort study, which was published in the May 21 issue of the Annals of Internal Medicine.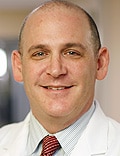 "This study emphatically tells us that we as clinicians really have to think about age, comorbidity, and tumor risk in our patients with prostate cancer," senior author David F. Penson, MD, MPH, from Vanderbilt University Medical Center, Nashville, Tennessee, told Medscape Medical News.
Older men cannot withstand aggressive treatment, Dr. Penson said. "But for some reason, we still see a lot of older men with comorbid conditions getting aggressive therapy for prostate cancer. It is worth mentioning that older men who have aggressive disease get a benefit; that's a real disease that needs treatment."
In their study, Dr. Penson and his team sought to determine which men need treatment by looking at comorbidity, age, and tumor features and their association with long-term other-cause and disease-specific mortality.
Their study population consisted of 3183 men older than 60 years with nonmetastatic prostate cancer at diagnosis. The men were part of the Prostate Cancer Outcomes Study (PCOS) and were diagnosed with prostate cancer between October 1, 1994 and October 31, 1995.
Within 6 months of diagnosis, the men completed a survey that assessed comorbid conditions, sociodemographic and clinical information, and self-reported function and quality of life.
The researchers found that all-cause mortality increased as the number of comorbid conditions increased.
After 14 years of follow-up, cumulative other-cause mortality rates were 24% for men with no comorbid conditions, 33% for men with 1 comorbid condition, 46% for men with 2 comorbid conditions, and 57% for men with 3 or more comorbid conditions.
The chance of dying of something other than prostate cancer becomes greater with increasing age. For men 60 years or younger with 3 or more comorbid conditions, the 10-year other-cause mortality rate was 26%, for men 61 to 74 years, that rate was 40%, and for men 75 years or older at diagnosis, the rate was 71%.
Prostate-cancer-specific mortality was minimal in patients with low-risk disease (3%) or intermediate-risk disease (7%).
In contrast, in men with high-risk disease, the prostate-cancer-specific mortality rate was 18%. This rate was not affected by the number of comorbidities.
I hope providers will take these data to heart and start using active surveillance in greater numbers in appropriate patients.
"If patients are older and have other problems like diabetes, heart disease, and hypertension, I hope they won't worry as much about their low-risk prostate cancer, and won't go running to a radiation vault or to an operating room for treatment," Dr. Penson said. "It would be great if they think a bit more about whether they need an aggressive therapy for their low- or intermediate-risk cancer."
"I hope providers will take these data to heart and start using active surveillance in greater numbers in appropriate patients," he added. However, they also need to bear in mind that older patients who have high-risk disease need to be treated. "Patients with diverse tumor characteristics, very aggressive tumors, high-grade tumors, and high PSA [prostate-specific antigen] levels — those patients still die from prostate cancer, even if they are 70 years old at diagnosis."
How To Convey This Information
However, questions remain about the best way to tell older patients about the benefits and risks of treatment, write Lazzaro Repetto, MD, MD, from Sanremo Hospital in Italy, and colleagues in an accompanying editorial.
"The challenge for the physician is to accurately evaluate the life expectancy of a patient in order to balance the risk for prostate cancer mortality with that of other-cause mortality," they note.
"Considering age, tumor grade, and comorbidity may enable the identification of men older than a certain age who will be unlikely to benefit from aggressive therapy," the editorialists conclude.
New AUA Guidelines Reinforce the Study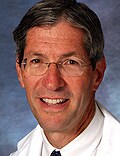 This is a "timely and important piece of information that can add to the precision that clinicians who counsel patients with prostate cancer are seeking," said Marc B. Garnick, MD, clinical professor of medicine at the Beth Israel Deaconess Medical Center in Boston, Massachusetts, and editor-in-chief of the Annual Report on Prostate Diseases.
This study and editorial underscore the fast-changing pace of guidance recommendations, Dr. Garnick told Medscape Medical News.
"When the paper and editorial were accepted, the American Urological Association [AUA] had not yet issued its newest guidelines," he explained. Because the guidelines are a major departure from previous treatment recommendations, the impact of the work by Dr. Penson and colleagues is lessened, he said.
Dr. Garnick emphasized that the new AUA guidelines provide no support for PSA testing in men younger than 55 and older than 69, and guarded support for men between those ages.
Still, Dr. Penson and colleagues provide important criteria to be considered for men with low- and intermediate-risk disease and concomitant comorbidities. "The data provide objective parameters that place the competing noncancer mortality risks into perspective," he said.
"For example, a patient with low-risk features has a 14-times greater chance of dying of something other than prostate cancer than from the cancer itself. While these data have been appreciated before, the current research addresses the actual mortality risk of these competing morbidities," Dr. Garnick said.
The results from this study should help clinicians guide patients who are facing treatment decisions for this complicated disease, especially those with significant comorbidities, he added.
"All too often, inappropriate treatment is offered. These data can help prevent the common practice of overtreatment," he said.
This study was funded by the National Cancer Institute. Dr. Penson, Dr. Repetto, and Dr. Garnick have disclosed no relevant financial relationships.
Ann Intern Med. 2013;158: 709-717, 772-773. Abstract, Editorial
Medscape Medical News © 2013 WebMD, LLC

Send comments and news tips to news@medscape.net.
Cite this: Aggressive Prostate Cancer Treatment Not Needed in Older Men - Medscape - May 23, 2013.