There is still a buzz around the recent paper that showed that the high prices of cancer drugs are harming patients. The forum article received a huge amount of publicity when it was published online in Blood a few weeks ago, and has apparently spurred American politicians to action.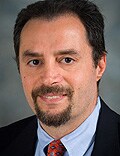 "I heard that there were going be congressional hearings into the high price of cancer drugs based on this editorial" said Hagop Kantarjian, MD, professor of medicine and chair of the Department of Leukemia at the University of Texas M.D. Anderson Cancer Center in Houston, who was one of the authors of the paper.
The high cost of cancer drugs "has been the elephant in the room when we have been discussing treatment," Dr. Kantarjian told Medscape Medical News.
It needs to be brought out into the spotlight, because this is currently one of the most important issues in healthcare, he said, pointing out that "cancer drug prices are going to be the number 1 discussed healthcare issue in the next 2 years."
The paper was signed by 120 leukemia experts from around the world. "This is probably a record," said Bob Lӧwenberg, MD, editor-in-chief of Blood and professor of hematology at Erasmus University in Rotterdam, the Netherlands. "We normally have an upper limit of 25 authors, but we make exceptions," he explained, such as if original research is conducted by a large consortium of coworkers. "But this is an unusually large number."
"I thought this was an important paper," he told Medscape Medical News. It underwent extensive review, and the reviewers were "very positive," he added.
In the paper, the experts draw attention to the very high cost of news drugs for leukemia, but emphasize that their concerns extend to many other types of cancer drugs. The high prices are resulting in nonadherence to treatment; in the United States, about 10% of patients fail to take prescribed drugs, largely because of cost. "This is reducing their chances of survival," the group notes.
"Advocating for lower drug prices is a necessity to save the lives of patients who cannot afford them," the experts conclude.
Medscape Medical News © 2013 WebMD, LLC

Send comments and news tips to news@medscape.net.
Cite this: Zosia Chustecka. High Price of Cancer Drugs 'One of Biggest Issues in Healthcare' - Medscape - May 23, 2013.