SAN FRANCISCO — After more than a decade of development and more than 2 years of frequently searing controversy, the fifth edition of the Diagnostic and Statistical Manual of Mental Disorders (DSM-5) has finally been released.
Here at the American Psychiatric Association's (APA's) 2013 Annual Meeting, the APA leadership officially launched the manual, which is widely known by clinicians and patients alike as the "Bible of Psychiatry."
"This is really an important day. I have been involved with the DSM-5 almost from the beginning, and I have seen the work unfold over the past decade. There have been literally hundreds of people, experts from all over the world, from different disciplines, who have contributed [to the DSM-5]," outgoing APA president Dilip Jeste, MD, told reporters attending a press briefing here.
"What we are seeing is a clinical manual based on the best science available...for today's patients, this is the best manual that we could develop," Dr. Jeste added.
Key changes in the new edition include a new chapter organization that shows how mental disorders may relate to one another on the basis of underlying vulnerabilities or symptom characteristics.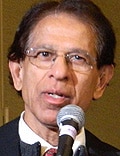 In addition, in DSM-5, disorders are organized in the context of age — that is, along a developmental lifespan within each chapter — as well as sex and cultural expectations.
What's New
According to DSM-5 Task Force chair David Kupfer, MD, although the number of disorders are "about the same" as in the last edition of DSM, several new disorders have been added, including binge eating disorder, disruptive mood dysregulation disorder, and hoarding disorder.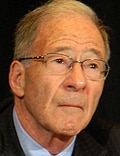 A new section for the manual, Section III, describes several conditions that warrant more research before they can be considered as formal disorders in the main part of the manual.
The changes to the manual are designed to help clinicians more precisely identify mental disorders and improve diagnosis while maintaining the continuity of care.
"We expect these changes to help clinicians better serve patients and to deepen our understanding of these disorders based on new research."
However, not everyone is as enthusiastic about the manual's release. Allen Frances, MD, who chaired the DSM-IV Task Force and is among the DSM-5's staunchest critics, told Medscape Medical News that he is filled with "sadness and worry — and I am not a person usually given to either emotion."
He added that he is very concerned that the "DSM 5 will result in the mislabeling of potentially millions of people who are basically normal. This would turn our current diagnostic inflation into hyperinflation and exacerbate the excessive use of medication in the 'worried well.' "
"DSM-5 turns grief into Major Depressive Disorder; temper tantrums into Disruptive Mood Dysregulation; the expectable forgetting of old age into Mild Neurocognitive Disorder; worrying about illness into Somatic Symptom Disorder; gluttony into Binge Eating Disorder; and anyone who wants a stimulant for recreation or performance enhancement can claim Attention Deficit Disorder," he said.
"Don't Buy It, Don't Use It"
However, incoming APA president Jeffrey Lieberman, MD, told reporters that the idea that the revisions to the manual will lead to overtreatment is "inaccurate and unwarranted."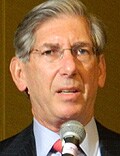 "The DSM is a diagnostic guide that reflects what we currently know about how best to define disorders. How it is applied is something that reflects clinical practice," he said.
The manual's diagnostic criteria, he added, are based on the current state of the scientific evidence to "verify the existence of a certain condition that we know to be impairing and distressing and enduring for people," Dr. Lieberman added.
Dr. Frances also expressed concern that the new manual will divert scarce mental health care resources away from those who need it most.
"While we are overtreating people with everyday problems who don't need it, we are shamefully neglecting the people with moderate to severe psychiatric problems who desperately do."
His advice to frontline clinicians regarding the DSM-5? "Don't buy it, don't use it, don't teach it. There is nothing at all official about DSM-5, and the codes for reimbursement are available for free on the Internet or in DSM-IV. APA is price-gouging a badly flawed document, no one need feel captive to it."
NIMH Blog Not an Indictment of DSM-5?
Dr. Frances is not alone in his criticism of the manual. An April 29 blog post by Thomas Insel, MD, director of the National Institute of Mental Health (NIMH), and published on the NIMH Web site stated that although the upcoming manual is reliable, it lacks validity.
As reported by Medscape Medical News at that time, Dr. Insel pointed out that unlike diagnostic criteria for other diseases, the DSM-5 criteria are based on consensus rather than objective laboratory measures, and he noted that the NIMH will be "re-orienting its research away from DSM-5 categories."
Toward that end, Dr. Insel went on to announce the launch of the NIMH Research Domain Criteria (RDoC) in a first step toward "precision medicine."
Following Dr. Insel's blog post, on May 14, the APA and the NIMH issued a joint statement in which the organizations emphasized the need to work together for the good of patients.
Nevertheless, the statement underscored the fact that the NIMH's position on the DSM-5 had not changed and that "the diagnostic categories represented in the DSM-IV and the International Classification of Diseases-10 (ICD-10, containing virtually identical disorder codes) remain the contemporary consensus standard for how mental disorders are diagnosed and treated."
However, Dr. Lieberman, who has since collaborated with Dr. Insel, said that the blog post should not be viewed as an indictment of the DSM-5 but rather as an expression of frustration that psychiatry does not yet have the biologically based diagnostic tools as other areas of medicine.
"Even though his blog was interpreted this way, we don't think Tom intended to impugn the DSM so much as to say that he wanted to exhort the biomedical research community to try and break new ground that will lead to more dynamic and fundamental changes in psychiatric diagnosis," said Dr. Lieberman.
The DSM-5 is available immediately in print, and an electronic version will be available later this year.
The American Psychiatric Association's 2013 Annual Meeting. Opening press conference. May 18, 2013.
Medscape Medical News © 2013 WebMD, LLC

Send comments and news tips to news@medscape.net.
Cite this: DSM-5 Officially Launched, but Controversy Persists - Medscape - May 18, 2013.