On the eve of the official launch of the fifth edition of the Diagnostic and Statistical Manual of Mental Disorders (DSM-5), Allen Frances, MD, chair of the DSM-IV Task Force and one of the new manual's staunchest critics, is advising physicians to use the DSM-5 "cautiously, if at all."
"Psychiatric diagnosis is facing a renewed crisis of confidence caused by diagnostic inflation," Dr. Frances, Duke University, Durham, North Carolina, writes in a new commentary published online May 17 in the Annals of Internal Medicine.
Unlike the DSM-IV, which held the line against diagnostic inflation, he states, "The DSM-5, the recently published fifth edition of the diagnostic manual, ignored this risk and introduced several high-prevalence diagnoses at the fuzzy boundary with normality."
For example, the DSM-5 opens the door for patients worried about having a medical illness to be diagnosed with somatic symptom disorder.
Normal grief may be misdiagnosed as major depressive disorder, and the forgetfulness of old age may now be interpreted as mild neurocognitive disorder.
"The already overused diagnosis of attention-deficit disorder will be even easier to apply to adults thanks to criteria that have been loosened further," Dr. Frances adds.
Other changes in the DSM-5 will allow clinicians to label a child with temper tantrums as having disruptive mood dysregulation disorder, and overeating can now be called binge eating disorder.
Real Danger
The real danger in diagnostic inflation is overdiagnosis and overtreatment of patients who are essentially well, he says.
"Drug companies take marketing advantage of the loose DSM definitions by promoting the misleading idea that everyday life problems are actually undiagnosed psychiatric illness caused by a chemical imbalance and requiring a solution in pill form," Dr. Frances writes.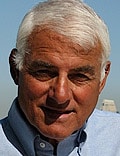 "New psychiatric diagnoses are now potentially more dangerous than new psychiatric drugs."
Quite apart from the risk for overtreatment, however, is the risk of neglecting patients with clear psychiatric illness whose access to care has been sharply reduced by slashed state mental health budgets.
As Dr. Frances points out, only one third of persons with severe depression receive mental health care, and a large percentage of the swollen prison population in the United States is made up of true psychiatric patients who have no other place to go.
More damning, however, is the flawed process by which committee members of the DSM-5 arrived at their expanded diagnoses, in Dr. Frances' view.
As he states, the DSM-5 did not address professional, public, and press charges that its changes lacked sufficient scientific support and defied clinical common sense.
Field trials produced reliability results that did not meet historical standards, and deadlines were consistently missed, he adds.
The American Psychiatric Association also refused a petition from an independent scientific review of the DSM-5 that was endorsed by more than 50 mental health associations.
Dr. Frances said he personally found the DSM-5 process "secretive, closed, and disorganized."
"I believe that the American Psychiatric Association (APA)'s financial conflict of interest, generated by DSM publishing profits needed to fill its budget deficit, led to premature publication of an incompletely tested and poorly edited product," Dr. Frances states.
"The problems associated with the DSM-5 prove that the APA should no longer hold a monopoly on psychiatric diagnosis.... The codes needed for reimbursement are available for free on the Internet."
The APA declined to comment.
Dr. Frances declares having received money for 2 books critical of DSM-5 (Saving Normal [William Morrow] and Essentials of Psychiatric Diagnosis [Guilford Press]). He has disclosed no other relevant financial relationships.
Ann Intern Med. Published online May 17, 2013. Full article
Medscape Medical News © 2013 WebMD, LLC

Send comments and news tips to news@medscape.net.
Cite this: Use DSM-5 'Cautiously, If at All,' DSM-IV Chair Advises - Medscape - May 17, 2013.