Taking opioids, especially high doses and over several months, is strongly associated with markers for sexual dysfunction, a new study shows.
Men with back pain being treated long term with potent opioids were about 50% more likely to fill a prescription for erectile dysfunction (ED) medications or testosterone replacement than those not taking opioids, the study found.
The results should serve as a reminder to physicians that sexual dysfunction should be part of the clinical decision-making for patients requiring pain management, according to lead author Richard A. Deyo, MD, Departments of Family Medicine, Public Health and Preventive Medicine, Center for Research on Occupational and Environmental Toxicology, and Kaiser Center for Health Research, Portland, Oregon.
"Men considering long-term opioid therapy for chronic back pain should be aware that ED is a potential side effect," Dr. Deyo said. "This is something to consider in making treatment choices."
Identifying and treating sexual dysfunction in long-term opioid users may reduce pain and depression and perhaps minimize opioid requirements, the authors suggest.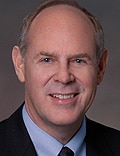 The study was published online May 15 in Spine.
Increased Prescriptions
The study included 11,327 men (mean age, 48.6 years) with back pain who were enrolled in Kaiser Permanente Northwest (KPNW), based in Portland. Of these, 909 were prescribed medications for ED (eg, sildenafil, tadalafil, and vardenafil) or testosterone replacement, 6 months before or after an index visit for back pain in 2004.
These prescriptions increased not only with increasing duration of opioid use but also with higher doses. Of patients taking opioids long term (>120 days or >90 days with 10 or more fills) at doses greater than 120 morphine-equivalents per day, 19.3% also received prescriptions for ED or testosterone replacement.
In contrast, 12.5% of patients receiving long-term opioids at lower doses (either 1 to <20 mg or 20 mg to ≥120 mg) and 6.7% of patients receiving no opioid therapy filled these prescriptions.
Researchers found that men aged 60 to 69 were 14 times more likely to receive prescriptions for ED medication than men aged 18 to 29 (odds ratio [OR], 14.37; 95% confidence interval, 7.65 - 27.02). Depression (OR, 1.30), comorbidity (OR, 1.48), and use of sedative hypnotics such as benzodiazepines (OR, 1.30) also increased the likelihood that men would receive ED prescriptions.
In an analysis that adjusted for age and comorbidity, the long-term use of opioids was associated with greater use of medications for ED or testosterone replacement compared with no opioid use (OR, 1.45; 95% confidence interval, 1.12-1.87; P < .01).
Obesity and smoking were not associated with increased likelihood of ED prescriptions.
Testosterone Suppression
Suppression of testosterone is the "most obvious" explanation for the increase in ED, said Dr. Deyo. "There is also concern that opioids may aggravate depression, which also worsens erectile dysfunction, and we did see a connection between a diagnosis of depression and ED. We can only speculate, but there may be other factors at play as well."
Other research has linked oral opioid therapy to hypogonadism. Opioids suppress testosterone secretion by effects on the hypothalamus, in turn affecting pituitary secretion of gonadotropins, explained Dr. Deyo. He added that opioids may also have more direct effects on the pituitary, the adrenals, and the testes that result in decreased androgen production.
"Studies suggest that low testosterone and erectile dysfunction are related, but only rather weakly related," he said. "So we can't equate the 2. This study gets a little more directly at actual sexual functioning than testosterone levels alone."
Long-term opioid use could affect estrogen production in women as well as testosterone in men, said Dr. Deyo. "There's some evidence suggesting decreased libido and even amenorrhea in women."
Valid Concern
Because the authors didn't measure back pain severity among the study participants, it's possible that those taking high-dose opioids for long periods have more severe back pain that interferes with sexual function. "That concern is valid," says Dr. Deyo. "However, back pain would seem more likely to interfere with comfort during sex than with erectile dysfunction per se. In a sense, it might be a different reasons for sexual dysfunction."
A limitation of the study was that researchers didn't know the original indication for prescribing opioids. As well, several men had multiple pain conditions, not just back pain, and the study didn't identify patients with diabetes, a potentially confounding cause of ED, although the comorbidity score included adjustments for diabetes.
Although physicians who treat many patients with chronic pain are familiar with the risk for sexual dysfunction, primary care physicians may be less aware of it, said Dr. Deyo. In any case, all physicians should weigh this risk when making treatment decisions for patients with chronic pain, he said.
"Patients should be aware of the potential problems and be given options for treatments other than opioids, such as tailored exercises and cognitive behavioral therapy."
Several indicators point to growing opioid use, according to information in a press release issued by Kaiser Permanente. A recent survey published in the journal Pain estimates that 4.3 million US adults regularly take opioid medications.
The Centers for Disease Control and Prevention report that prescription opioid sales quadrupled between 1999 and 2010. The most commonly used prescription opioids are hydrocodone, oxycodone, and morphine.
The study was supported by grants from the National Institutes of Health/National Center for Research Resources.
Spine. 2013;38:909-915. Abstract
Medscape Medical News © 2013 WebMD, LLC

Send comments and news tips to news@medscape.net.
Cite this: Opioid Use Linked to Erectile Dysfunction - Medscape - May 17, 2013.