The circadian clock gene mechanisms in the brain that control virtually all 24-hour rhythms in the human body are significantly disrupted in patients with depression, compared with normal, healthy individuals, new research shows.
"Clock genes, a central part of the circadian machinery, function as pacemakers in the brain to synchronize rhythms to daily changes in daylight length," senior author William Bunney, MD, Distinguished Professor and Della Martin Chair of Psychiatry, University of California, Irvine, told Medscape Medical News.
"This process is one of the most pervasive influences throughout evolution from single organisms to man. In this research, we found evidence for faulty clock gene machinery in depressed patients," Dr. Bunney said.
The study was published online May 13 in the Proceedings of the National Academy of Sciences.
First Evidence of Altered "Clock" Genes
The study identifies hundreds of genes in the human brain that are likely involved in important daily rhythmic events, including the sleep/wake cycle and metabolism, said first author Jun Z. Li, PhD, of the University of Michigan, in Ann Arbor.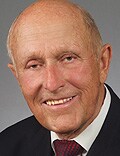 "The link between depression and abnormal sleep has been known before. The novelty of our study is to bring this understanding to the cell and molecular level. We show that brain cells keep a molecular 'clock,' and that this clock is ticking in multiple brain regions, and we identify the genes that are involved in the time-keeping process. We also show the disruption of this process in major depression," Dr. Li told Medscape Medical News.
The investigators hypothesized over a decade ago that depressed patients may have abnormal clock gene machinery.
"Our hypothesis was based on evidence that depressed patients have altered sleep, hormonal secretion, body temperature, and mood rhythms. These rhythms are controlled by genes called clock genes. This study provided us with the first direct evidence in brain that these clock genes are altered in major depressive disorder, a serious psychiatric disease that affects 1 in 10 Americans and is associated with a significant risk of suicide," Dr. Bunney said.
The investigators made their finding by sifting through massive amounts of data gleaned from donated brains of depressed and nondepressed people shortly after their deaths.
Numerous regions of the brain were dissected by hand or lasers to capture more specialized cell types and were then analyzed to measure gene activity.
Potential Treatment Target
The authors screened nearly 12,000 genes for daily rhythms of expression in 6 brain regions from 55 individuals with no history of psychiatric or neurologic illness. They found that more than 100 genes showed 24-hour cyclic patterns in all 6 brain regions, including genes thought to be essential for the body's daily timekeeping machinery.
By contrast, analysis of the brains of 34 individuals with major depression revealed that these molecular rhythms were disrupted, mirroring the disturbed sleep/wake cycles and physiologic rhythms often associated with depression.
"We hope that the findings will provide clues for potential new classes of compounds that may reset abnormal clock genes, normalize circadian rhythms, and rapidly treat depression," Dr. Bunney said.

"If we can understand how depression and abnormal sleep reinforce each other, we may be able to find better treatment, perhaps by targeting the genes implicated in the circadian cycle," added Dr. Li.
Although the study is very technical, it does have some practical implications for psychiatrists currently treating depressed patients, Dr. Bunney noted.
"Two of the most rapidly acting antidepressant therapies may alter circadian rhythms. We have hypothesized that sleep deprivation therapy, which is a circadian intervention in depression, and low-dose ketamine, which has been shown to be rapidly effective in treatment-resistant depression, may in part work by resetting abnormal circadian clock genes and thus normalize altered circadian rhythms.
"But this approach does not come directly from the current study. In the future, new classes of compounds may be developed based on data from this research," he said.
A Step Forward
"It is a fascinating piece," commented Alan J. Gelenberg, MD, Shively/Tan Professor and chair, Department of Psychiatry, Pennsylvania State University College of Medicine, in Hershey, to Medscape Medical News.
"If replicated, it could be a small step forward toward understanding the pathophysiology of the symptoms in depression, and ultimately, identifying targets for treatment. But it will not have application in the clinic for a decade or longer, I fear."
Dr. Li and Dr. Bunney report that they are members of the Pritzker Neuropsychiatric Disorders Research Consortium, which is supported by Pritzker Neuropsychiatric Disorders Research Fund LLC. Dr. Gelenberg reports no relevant financial relationships.
Proc Natl Acad Sci. Published online May 13, 2013. Full article
Medscape Medical News © 2013 WebMD, LLC

Send comments and news tips to news@medscape.net.
Cite this: 'Clock Genes' Disrupted in Depression - Medscape - May 16, 2013.