Introduction
You see them on TV, as guests on talk shows or as the host of their ownshow. They'll tell you what to do with your money: how to save it, budget for a big expense, or plan for your retirement. Some even share their favorite "hot" stocks with you, in a jumble of ticker symbols and recent share prices.
But who really are these people? What qualifies them to give you advice? Of all the financial "superstars" out there, which ones are worth listening to?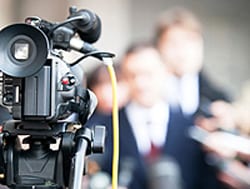 Evaluating these people is an inexact science. Not all of them have the same areas of expertise; for instance, some are stock pickers, whereas others focus on real estate or general personal finance. Some have had formal training, and some have no financial background at all. Largely self-taught, the experts in the latter group have survived the "Money School of Hard Knocks" and use the media and their Websites to share their lessons with others.
We asked a well-respected financial planner and 2 veteran financial writers, both with national followings and strong personal finance backgrounds, to evaluate the teachings and prognostications of 6 of the most popular money experts in the United States. Here's what they had to say.
Our experts are:
• Karen Altfest, PhD, CFP, principal advisor and executive vice president of client relations for Altfest Personal Wealth Management in New York City. Worth magazine has recognized her as one of the top investment advisors in the United States, and in 2008 and 2009, she numbered among Wealth Manager's "50 Distinguished Women in Wealth Management." Among her many accomplishments, Karen helped develop the Certified Financial Planner (CFP) program, a professional credentialing program for financial planners, which she originated at Pace University in White Plains, New York.
• Helaine Olen, a New York City-based journalist and author of the recently released book, Pound Foolish: Exposing the Dark Side of the Personal Finance Industry. She is currently a contributor to Forbes.com, where she writes about everything from student loan debt to the economics of healthcare -- any subject, she says, "where life meets money." A former columnist for the Los Angeles Times, where she wrote the popular "Money Makeover" feature, Helaine's writing has appeared in numerous print and online publications, including The New York Times, The Wall Street Journal, The Washington Post, and The Atlantic.
• Eric Tyson, MBA, an economist and best-selling author of personal finance books, including Personal Finance for Dummies, which was awarded the Benjamin Franklin Award for best business book of the year by the Independent Book Publishers Association. Before becoming a successful author, Eric worked as a management consultant to Fortune 500 financial services firms, which, he says, gave him "an inside perspective on the workings of the industry." In addition to his many appearances on radio and television, he was a featured speaker at a White House conference on retirement planning.
Medscape Business of Medicine © 2013 WebMD, LLC

Cite this: Which Financial 'Superstars' Should You Trust? - Medscape - May 14, 2013.