ORLANDO, Florida — Anatomic abnormalities of olfactory and overlying forebrain structures are present in patients with schizophrenia and in those at risk for the disorder, new research shows.
"Adolescents who are at clinical risk for schizophrenia or who have prodromal symptoms show marked deficits in the structural measures in the olfactory system that reflect early embryonic dysregulation of neural development," lead investigator Bruce I. Turetsky, MD, of the University of Pennsylvania School of Medicine, in Philadelphia, told Medscape Medical News.
"The finding doesn't have clinical significance yet, but we are hoping that it will turn out to provide a set of measures that might predict who is at greatest risk for developing a future psychotic disorder and be used as markers that could prompt early intervention or help mitigate the developmental course of the illness," Dr. Turetsky added.
The findings were presented here at 14th International Congress on Schizophrenia Research (ICOSR).
Dr. Turetsky and his team have been studying olfaction in patients with chronic schizophrenia for many years.
"It is well known that [these patients] have abnormalities in their ability to smell," he said. "For the last decade or so, we have been looking at the underlying neural structure of the olfactory system in patients with chronic schizophrenia and have found abnormalities in the structure of the olfactory system that extends from the nasal cavity through the olfactory bulb and all the way back to the olfactory cortex."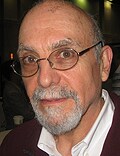 In the current study, the investigators sought to determine whether these abnormalities were also present in persons at risk for the illness.
Potential Screening Tool
They conducted a series of imaging measures in 20 at-risk individuals aged 16 to 18 years, in a similar number of patients with schizophrenia, and in 22 healthy, aged-matched low-risk individuals.
Using a spin-echo type of echo planar imaging optimized for the olfactory bulb, the investigators measured the primary olfactory sensory cortex, the depth of the overlying olfactory sulcus, the volume of the nasal cavity, and the volume of the olfactory bulb.
In addition, they measured olfactory bulb volume, bulb diffusivity, depth of the olfactory sulcus, and olfactory cortex volume, using acoustic rhinometry.
"This technique measures the size of the nasal cavity using a sonar device which sends out sound waves just like the sonar on a submarine, allowing us to compute measures of the volume of the nasal cavity, which we know is sculpted out at around week 8 or 10 of pregnancy," Dr. Turetsky explained.
The team found abnormalities in these measures in all of the individuals at risk for schizophrenia.
Prodromal youths, such as schizophrenia patients, had reduced olfactory bulb volume and diffusivity, shallower olfactory sulci, and decreased olfactory cortical gray matter.
"The olfactory system develops during the late first, early second trimester of pregnancy, a critical time when developmental dysregulation can result in heightened risk for schizophrenia," Dr. Turetsky said.
"Such focal abnormalities can be linked specifically to this embryonic risk period and may be specific markers of an early, etiologically important developmental disturbance."
Acoustic rhinometry could potentially be used as a screening tool to detect such abnormalities and point to a risk for schizophrenia, but first, further longitudinal study of large samples is necessary to determine the sensitivity of these measures in predicting actual conversion to overt schizophrenia, he said.
Window on Early Brain Development
"This work is very interesting for many reasons, particularly because it taps into the sense of smell, a biological system that is very basic," Larry Seidman, PhD, from Harvard Medical School, Boston, Massachusetts, told Medscape Medical News.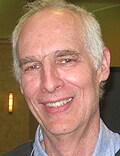 "The sense of smell is different in many ways from our higher cognitive functions like memory and planning, so really is a window on early brain development," Dr. Seidman, who was not part of the study, said.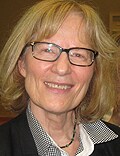 Also commenting on the findings for Medscape Medical News, Lili C. Kopala, MD, of the University of British Columbia, Vancouver, Canada, said the study offers hope that "we may be able to use these as markers for disease and start preventive strategies sooner before disease onset."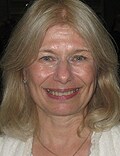 Dolores Malaspina, MD, MSPH, Anita and Joseph Steckler Professor of Psychiatry at New York University Langone Medical Center in New York City, commented: "From studies we have done, we know that poor sensitivity to odors can predict cognitive impairment in patients with schizophrenia. Olfaction has been underappreciated as a very important mediator of behavior, or as a biomarker. But we are now starting to appreciate its importance. It is a much more important window in the brain than we've realized," she told Medscape Medical News.
Dr. Turetsky, Dr. Seidman, Dr. Kopala, and Dr. Malaspina report no relevant financial relationships.
14th International Congress on Schizophrenia Research (ICOSR). Abstract S197. Presented April 25, 2013.
Medscape Medical News © 2013 WebMD, LLC

Send comments and news tips to news@medscape.net.
Cite this: Olfactory Abnormalities May Sniff Out Psychosis Risk - Medscape - May 02, 2013.